John Brown, chief operating officer of Agoda.com, discusses the company's Asia focus and the exciting times ahead in the tourism industry
By Chris Taylor
Not so long ago, Southeast Asia was defined as a travel destination by guidebooks, with Australia-based Lonely Planet leading the pack. To be sure, tour groups had their hotel reservations arranged in advance by agencies, but a huge swathe of the tourism sector generated its revenues from tourists and travellers who made accommodation choices based on the sage – or otherwise – advice of paid researchers.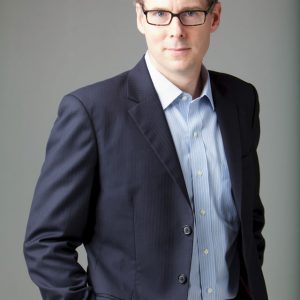 But in a revolution that at first unfolded in slow motion, things have now changed irrevocably. Visitors to the region are now likely to be taking their advice from other travellers on any of the innumerable online forums through which people exchange hints, tips and reviews. And when it comes to finding somewhere to stay they are likely to be booking their next couple of nights via Asia specialists, Agoda.
Founded in 2005 and acquired in 2007 by travel site Priceline, Agoda today hosts tens of thousands of accommodations in the Asia-Pacific region – and growth is continuing at breakneck speed.
"When I joined, Agoda had about 500 people," said John Brown, who was recently promoted to the position of chief operating officer (COO) with Agoda. "There were no mobile applications, and we didn't have a mobile website. As the business has scaled – we now have 1,700 staff worldwide – so has the complexity and the challenge involved in operating the business."
Agoda is no niche market operation, unlike some other online travel agents (OTAs) that concentrate on luxury getaways and pampering the jet set, but its focus does continue to be Asia-Pacific. "Agoda has hotel inventory around the world, but our strength is in the Asia-Pacific region, where we offer more than 70,000 accommodations, which include five-star luxury resorts, villas, hotels of every category, and even backpacker accommodation," said Brown.
According to Brown, this is likely to remain the case, given Asia's rich diversity and popularity as a destination. "Asia is consistently seen as a growth driver across almost all industries, especially in travel and tourism," he said. "It's a large and diverse market that has shown remarkable resilience and an ability to recover quickly from setbacks and difficulties. We see so many big market opportunities across Asia, with lots of people travelling to markets that include China, North Asia and Thailand." 
Brown is quick to emphasise that a successful OTA is about far more than putting up a website and gathering a portfolio of hotel listings. The mobile internet revolution has also brought new challenges that are making it harder for new entrants to break in, rather than the converse. "If anything, mobile makes it even tougher because now you need a mobile site catering to all sorts of screen sizes, you need at least three different apps for the major operating systems – it's not easy," he said. "Some companies think that an iPhone app with a few hotels for same-day bookings is enough. It's not. Customers demand more, and they deserve it."
But for Brown, this challenge makes his job more exciting. "We have to continue to improve our mobile products and keep pace with all the great devices and operating systems that come out every year," he said.
Providing examples of what needs to be done, Brown cited the need for research into how social media enriches people's travel experiences, how best to put user-generated content to use, and how to keep abreast of new trends such as mobile check-ins at hotels and using one's phone in place of the traditional key card.
"There are lots of interesting technologies that are just beginning to emerge," he said. "For decades, international travel didn't change much – travel agents, a guidebook and an airplane whose design had remained pretty much the same since 1950. Then came the internet, with online booking and online information, but that is really just the beginning of many cool things to come."
There is still a "huge amount" to be excited about looking ahead – both for travellers and OTAs, according to Brown. But behind the technology, teamwork is key.
"People are at the core of all of it," Brown said of Agoda's future. "If we can continue attracting top-notch talent, we will be in good shape."
Keep reading:
"Down in the delta" – Captivating riverscapes await on the Aqua Mekong, a ship that sets five-star standards for regional river cruising