The latest Bond girl's roots can be traced to Cambodia
The James Bond films have a glorious history of sultry, strong female characters that play on the secret agent's apparent weakness for dangerous women. Mr Bond's tendency to follow his heart – or perhaps his loins – over his head have resulted in numerous testing situations with such screen legends as Honor Blackman's Pussy Galore and Ursula Andress' Honey Ryder. In the latest 007 installment, Skyfall, which will be released across the region this month, femme fatale duties fall squarely at the feet of French-Cambodian Bérénice Marlohe.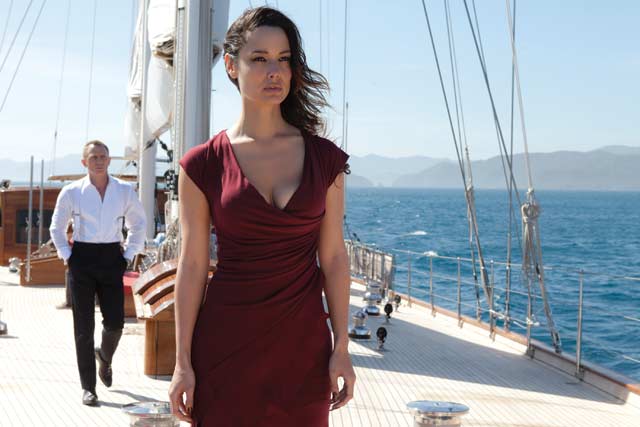 Born in Paris to a French mother and Chinese-Cambodian father, Marlohe's character may lack the double-entendre name of many of her predecessors, being known simply as Sévérine, but given the extensive arms training Marlohe went through for the role, she is every bit as capable of handling herself. After making her name on the French television show Equipe Médicale d'Urgence, Skyfall will constitute the 33-year-old actress' big screen breakthrough.
Of course, the eyes of certain Bond fans will be drawn to bodywork of a different kind. Bond's new car, the Aston Martin Vanquish 5.9, is every inch the perfect drive for a secret agent. The British motor company's new top-of-the-line model will cost S$1m when it becomes available in Singapore.