Singapore is leading the way in developing the infrastructure and technical know-how to make Africa a key Asean trading partner
By David Hutt
The third biennial Africa-Singapore Business Forum came to a close in August with much to be optimistic about. Two bilateral investment treaties were signed between the host country and Burkina Faso and Ivory Coast, memorandums of understanding (MoU) were signed with several East African countries, and the governments of Singapore and African nations cemented their commitments to developing stronger economic ties.
Over the past decade, trade between Singapore and Africa has increased significantly. From 2009 to 2013, trade grew from $6.1 billion to $11.1 billion. Singapore investments in the continent have also risen considerably. According to the latest UN World Investment Report, in 2012 foreign direct investment (FDI) reached $15.9 billion, a compound annual growth rate of 11.2% over the previous five years, making Singapore the largest investor in Africa of all Asean countries.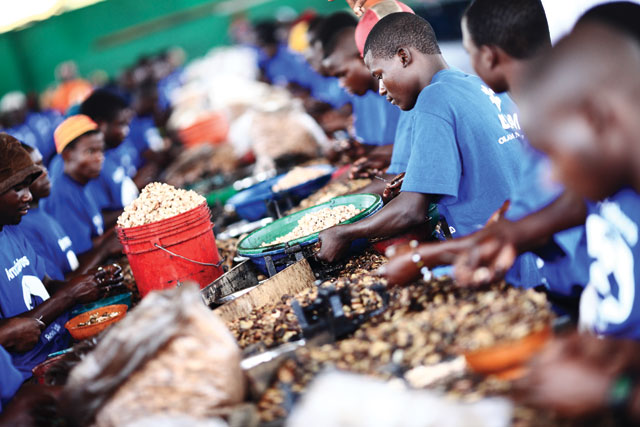 According to International Enterprise (IE) Singapore, a government agency that promotes overseas investments and trade, 60 Singaporean companies are currently operational Africa-wide. "Singaporean companies are taking concrete steps to participate more actively in Africa's growth. Given Africa's significant development needs, we see an opportunity to collaborate and develop long-term solutions," said IE Singapore group director for Middle East and Africa, Jayakrishnan Gopalakrishnan. He added that Singaporean companies are active in urban development and planning, e-government, oil, transport, manufacturing and agribusiness.
One such business is Olam International, which this year completed development of one of the continent's largest rice mills in Nasarawa State, Nigeria. With an investment of $111 million, the mill has the capacity to produce 36,000 metric tonnes of milled rice per year and has benefitted the country's large-scale commercial farming sector, as well as traditional smallholders. Olam International has also developed cashew-processing factories in three African nations, meaning that harvests no longer need to be sent to India for processing.
Another business active in Africa is CrimsonLogic, an e-solutions provider that recently developed an electronic judiciary system for the courts of Namibia. Singapore's primary exports to Africa include refined oil, automotive parts and expertise in urban planning and governance, while imports chiefly comprise of natural resources and food – essential to a small city-state that is notably lacking in both.
Many Asean neighbours share Singapore's growing interest in African markets. According to the Asian Development Bank (ADB), between 1990 and 2012, trade between the two regions grew at an average rate of 14% per annum, increasing to $42.5 billion from $2.8 billion. This makes Africa second only to the rest of Asia as Asean's fastest growing regional trading partner. Currently, Singapore is Asean's third largest trading partner with Africa, after Thailand and Indonesia.
Nevertheless, even though trade is growing fast, it remains small in volume.
"Africa remains a minor trade partner for Asean, accounting for only 1.7% of total trade in 2012. The bulk of Asean's trade occurs with other countries in Asia [68% in 2012]," said Jayant Menon, a lead economist at ADB. In Menon's view, Africa is highly unlikely to become a major trading partner for Asean, but the continent does offer new markets and is one of the fastest growing regions outside the Asia region. Over the past decade, Africa has experienced an average growth rate of 5% GDP per annum, with as many as a third of African countries enjoying higher rates of growth.
Africa is also expected to undergo a significant consumer spending boom; by 2030 African consumer spending power is predicted to reach $1.4 trillion, of which 46% will be on food and consumer goods, according to McKinsey & Company.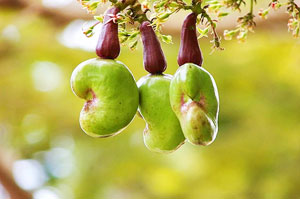 "Africa is the world's last major frontier for business," said Professor Ravi Kumar, dean of Singapore's Nanyang Business School (NBS). "Singapore companies are awakening to the immense growth potential of Africa."
With the aim of tapping into these growing African markets, Singapore is gaining momentum on its Asean neighbours in developing the infrastructure and know-how to do so. Last year, IE Singapore opened two permanent offices in Africa: one in Accra, Ghana and another in Johannesburg, South Africa. IE has also facilitated trade missions for Singapore companies to visit several dozen African countries, and has worked to develop trade agreements with African regional economic communities.
In 2013, Singapore signed an MoU with the Southern African Development Community, an inter-governmental organisation of 15 nations. IE Singapore's office in Ghana is also set to improve relations with the Economic Community of West African States (ECOWAS), one of the richest regions on the continent, even though some member countries were fighting to maintain stability amid the deadliest outbreak of Ebola in the continent's history at the time of writing.
Through the work of IE Singapore, the city-state has also signed trade agreements with numerous East African nations. Interest in this region is high due to above-average growth rates – 6.4% in 2013 compared to the continental average of 4.7% – as well as untapped markets, a growing middle class and abundant resources.
Another issue that Singapore is endeavouring to overcome is limited understanding of African markets. In an important step to making headway on that front,  Singapore launched Asean's first research centre to focus on African markets. A joint venture between Nanyang Technological University (NTU) and the Singapore Business Federation (SBF), the NTU-SBF Centre for African Studies will provide businesses, entrepreneurs and policymakers with in-depth insight into African markets. It will also collaborate with Lagos Business School (Nigeria) and Strathmore Business School (Kenya), two of the most prominent schools of their kind in Africa.
"Africa is no longer a region that businesses can afford to ignore if they want to thrive in the next 50 years. [The research centre] will play a crucial role in helping companies here and in the region gain deep and intimate knowledge of Africa's vast and varied markets," said Kumar.
As well as breaking into African markets, Singapore is also working to make itself a base for African companies to enter the Asean market by promoting its position as one of the world's most important transportation hubs for air and ship cargo, and as a global financial and trading centre.
"Asean is enjoying a period of upward growth and remains one of the bright spots amid the current global landscape. To tap into this growth, we welcome African companies to partner with Singaporean companies and leverage Singapore's position and connectivity to expand into the region," said Gopalakrishnan.
He added that thousands of multinational companies have already set up shop in Singapore, with more than half using the country as their regional headquarters. Currently, ten African companies have offices in the city-state, including the African oil company Sonangol, whose Singapore office facilitates oil trade with the entire region.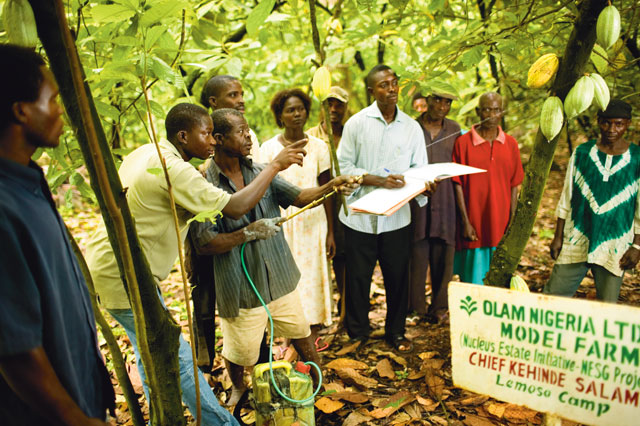 Despite these efforts, business with Africa currently accounts for little more than 2% of Singapore's total trade. It is hoped that efforts to improve relationships, infrastructure and expertise will allow current annual growth rates of more than 10% to continue well into the future.
Interest in Africa from the Singapore government and businesses is currently high, but should this interest fade for unforeseen reasons, so would trade. Another issue is logistics. Currently, transport costs remain high and most payments are still carried out through international banks, as African banks are, for the most part, poorly integrated with the global payments system. These are issues that need to be addressed if Singapore is to maintain the interest it has drummed up in doing business with Africa.
But NBS dean Kumar maintains there are ample grounds for optimism. "The continent stands at the cusp of joining the rest of the world in reaping the fruits of economic and social development, with rapidly growing markets that offer tremendous opportunities to businesses," he said.