A proud moment: Following the country's first Gay Pride parade, could Vietnam lead the way on LGBT rights in Asia?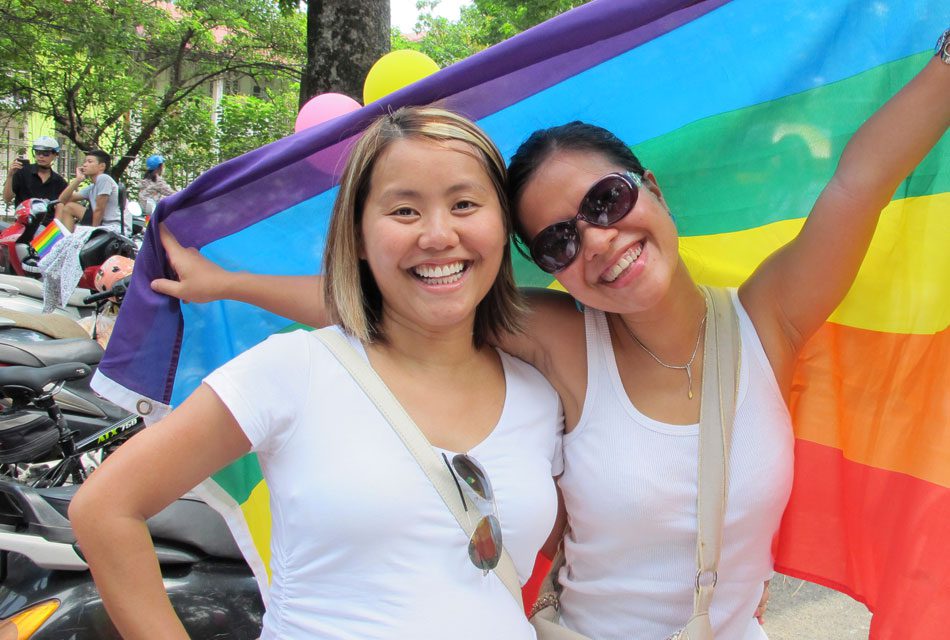 Members of Vietnam's lesbian, gay, bisexual and transgender (LGBT) community pose for photos after taking to the streets of Hanoi as part of the country's first ever Gay Pride parade. About 100 cyclists waved rainbow flags as they rode through the capital, where they experienced no problems from police despite lacking official permission for the parade.
While it remains a country dominated by Confucian values such as tradition and family, Vietnam is slowly revising its attitude towards gay rights. Next year it will be given the opportunity to shoot to the top of the regional class on such issues as lawmakers are due to amend marriage legislation in the country.
Justice Minister Ha Hung Cuong has said Vietnam would consider a revision that allows and recognises same-sex marriage. Such a move would make Vietnam the first nation in Asia to do so. While experts predict the government will not go as far as legalising gay marriage, they may allow civil unions or provide certain legal rights and protections for same-sex couples.