Southeast Asia votes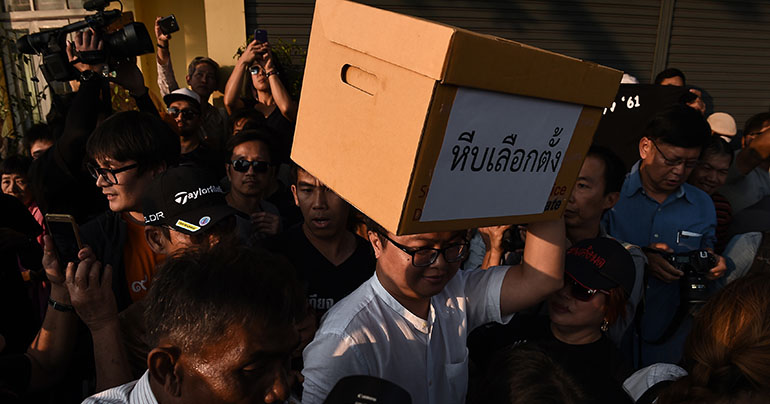 We've waited years, but it's finally here. After repeated delays, Thailand is finally taking to the polls in March – though after almost five years of military rule that gave the junta carte blanche to re-write the nation's constitution, the prospect of a return to real democracy seems distant indeed. Prime Minister Prayuth Chan-ocha is widely expected to contest the election, although he might not need to bother; a clause in the new constitution allows for an unelected prime minister – and a third of legislature – to be appointed by the military elite.
In Indonesia, the world's third-largest democracy seems gripped by déjà vu, with liberal President Joko "Jokowi" Widodo squaring off once again with his former opponent Prabowo Subianto, the conservative former military figure who seems intent on riding a rising ride of hardline Islamist sentiment – and growing disenchantment with the charismatic Jokowi – to the presidency.
Singapore Prime Minister Lee Hsien Loong may well be mulling an early election before his government's mandate runs out next year, with the ongoing US-China trade war continuing to take a toll on the economic powerhouse's prosperity. And be sure to keep a close eye on the Philippine mid-term elections in May, where more than 18,000 local and national politicians will fight to keep their seat at the table – and voters will be well placed to make a strong statement on President Rodrigo Duterte's performance.
More on this: Can a billionaire idealist and his new party challenge Thailand's military rule?
EU eyes EBA withdrawal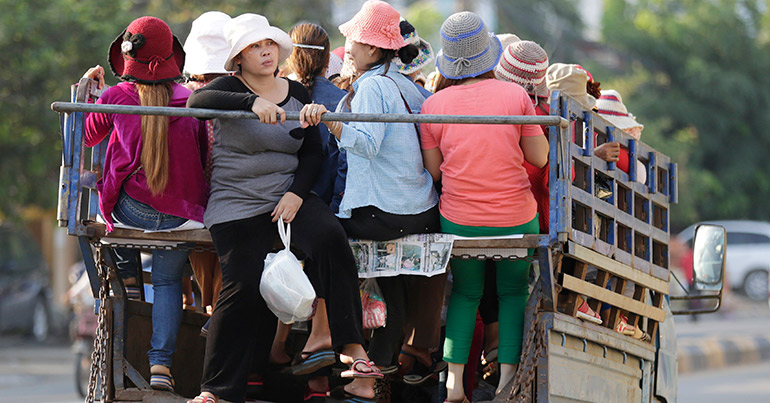 The European Commission's Everything but Arms (EBA) preferential trade agreement – adopted in 2001 as a means of boosting economic growth in 49 least-developed countries by exempting tariffs for all imports aside from weapons – has been critical to the growth of Cambodia's economy.

The agreement explicitly links preferential market access to the protection of human rights, however, and after Cambodia's recent tumultuous national election, which saw the ruling party win every seat in the National Assembly after the main opposition party was dissolved, the EU has been considering withdrawing EBA status from a country that it claims has carried out a "crackdown on political freedom".

The economic impact of such a decision could be massive for Cambodia – especially for its garment sector. Currently, more than 40% of Cambodia's garment exports go to Europe. And with approximately one million workers employed in the garment industry in Cambodia, industry insiders are concerned that withdrawal of the EBA could drive up export costs by 15%, forcing garment factories to leave the country and resulting in the potential loss of hundreds of thousands of jobs.
Although the EBA withdrawal process would be a lengthy one, with estimates putting the total timeline at 18 months, Cambodia could soon be forced to make rapid changes to update its industrial sector, diversify its markets and focus on growing its skilled labour force – or put decades of hard-won economic prosperity at risk.
More on this: A farewell to Everything But Arms
Trump and Kim take Vietnam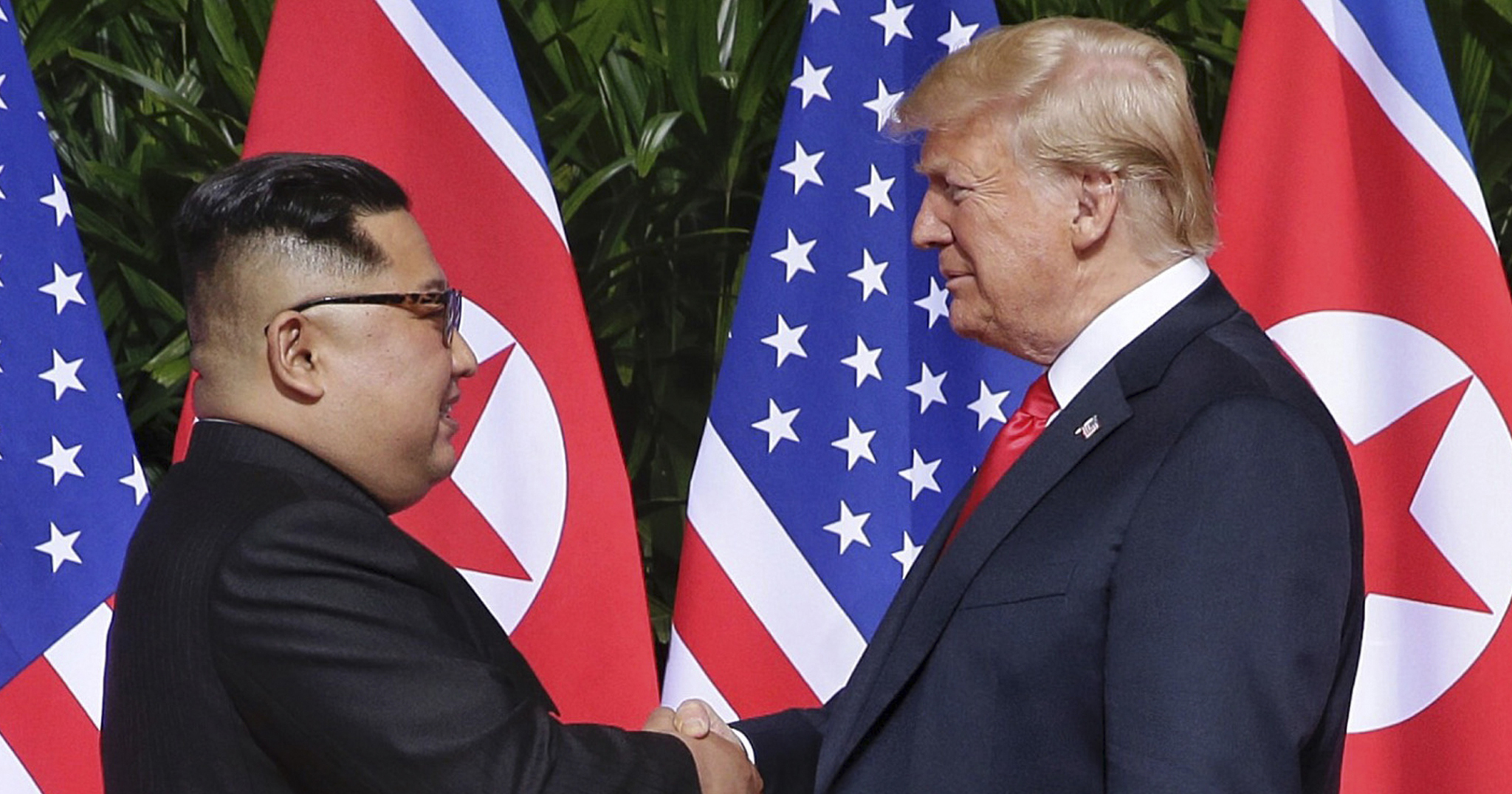 The eyes of the world will turn once more to Southeast Asia to watch US President Donald Trump and North Korean leader Kim Jong-un potentially reunite this month in Vietnam in the hopes of brokering a lasting peace on the Korean Peninsula. The summit, which is rumoured to be planned for the port city of Da Nang, will carry on from last year's historic meeting in Singapore, which saw the two nations' leaders meet for the first time to discuss denuclearisation and the lifting of crippling economic sanctions on the Hermit Kingdom.
Vietnam, which has seen enormous economic growth under one-party rule after decades of war and sanctions spearheaded by the US, may hold the key to a compelling compromise for Kim Jong-un between economic liberalisation and political control – though whether Trump and the young leader are able to agree on the conditions of complete denuclearisation on the peninsula remains, like an ICBM in a propaganda video, very much up in the air.
More on this: Could Vietnam hold the secret to North Korea's future?
Swine fever spreads fear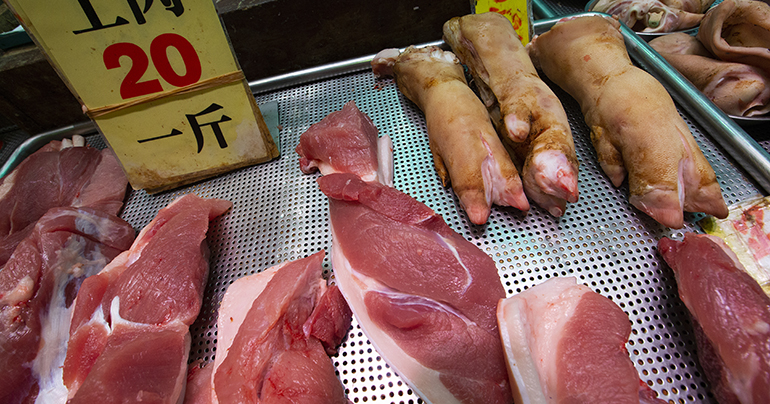 The African Swine Fever (ASF) epidemic in China continues to spread, despite the government's efforts to contain it. The highly-contagious disease, for which there is no vaccine or cure, only affects wild and domestic pigs and cannot infect humans. Nor can humans become ill from eating contaminated meat – but public fear of the disease could reduce the amount of consumption within China.
Even if it does, China will still be the largest pork-consuming country in the world in 2019, according to the USDA Foreign Agricultural Service, and imports of pork products are expected to increase. This may be a boon for Vietnam, Southeast Asia's largest pork exporter, as China seeks safer sources to meet its demand in the Year of the Pig.
A major concern now is preventing the spread of ASF in Southeast Asia, according to Dr. David Williams, an expert in the disease: "The spread of the disease is showing no signs of slowing down, and most countries are now ramping up their surveillance and preparedness," he told Southeast Asia Globe. "Myanmar and other neighbouring [Southeast Asian] countries are next in the 'firing line' – and the countries we're most worried about in the region."
More on this: Will Southeast Asia be hit by the next swine fever epidemic?
The Rohingya's road to return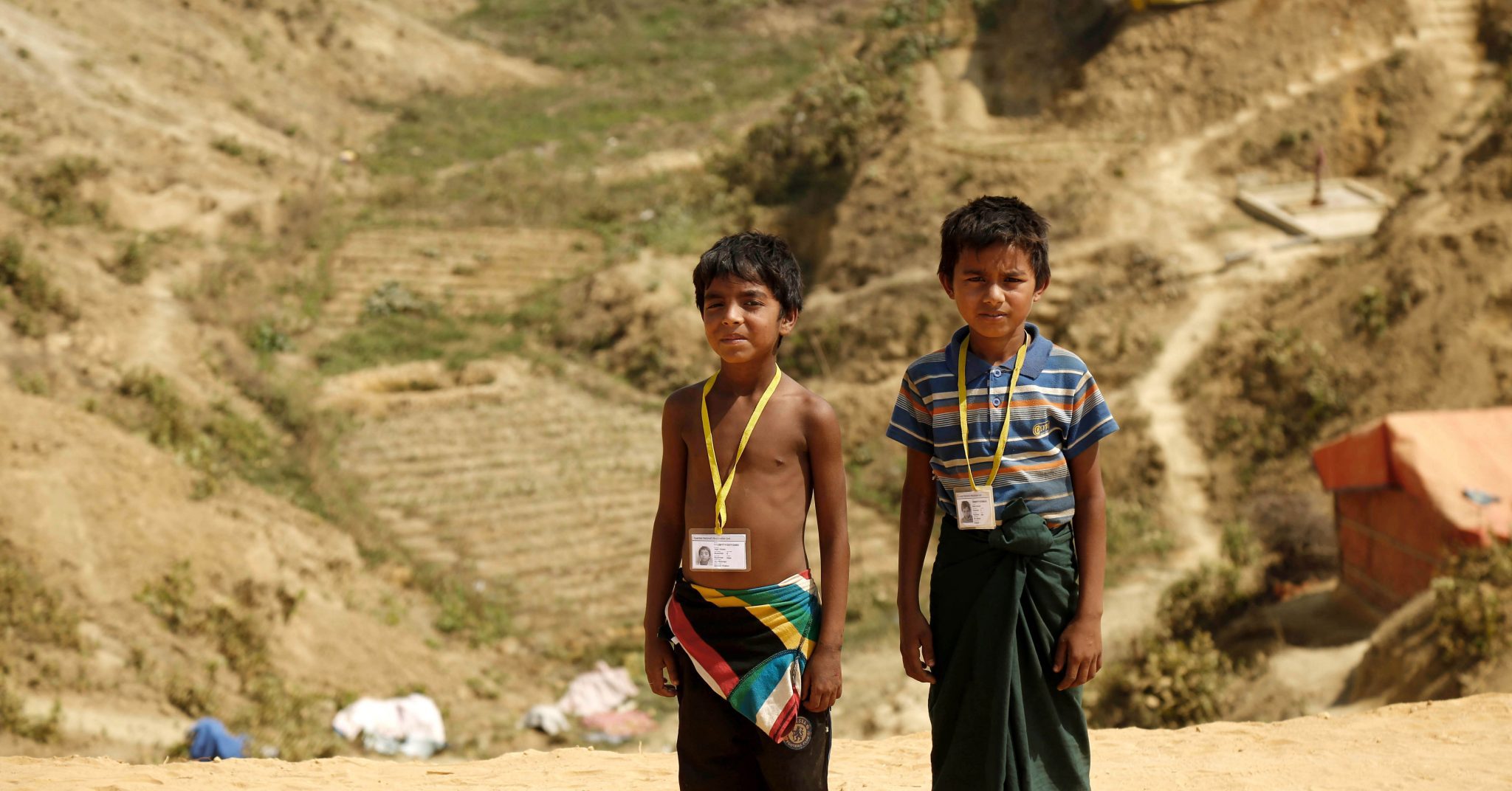 After fleeing what's widely considered to be attempted genocide in their home country of Myanmar in late 2017, nearly three-quarters of a million Rohingya refugees continue to live in camps across the border in Bangladesh. The attacks on the Rohingya came at the hands of the Myanmar army and Buddhist citizens who claim they were reacting to terrorist activities and deny ethnic cleansing. The Muslim-majority Rohingya are not recognised as one of Myanmar's native ethnic groups by the government, which refers to them only as "Bengalis".
The governments of Bangladesh and Myanmar made a deal at the end of October 2018 to repatriate the Rohingya refugees to Myanmar, which was met by protests in the camps as well as by UN groups. The refugees fear for their safety if forced to return and give up their Rohingya identity in return for citizenship. When buses rolled up in mid-November to the camps to collect the Rohingyas who volunteered to repatriate, none would go. Bangladesh then said it would postpone relocation plans until early 2019, after the country's year-end general elections. Bangladesh is also considering moving the refugees to an island off-shore – widely considered a non-solution given the island's exposure to the elements and flooding.
More on this: Aung San Suu Kyi faces global outcry over Rohingya crisis
Indonesia braces for disaster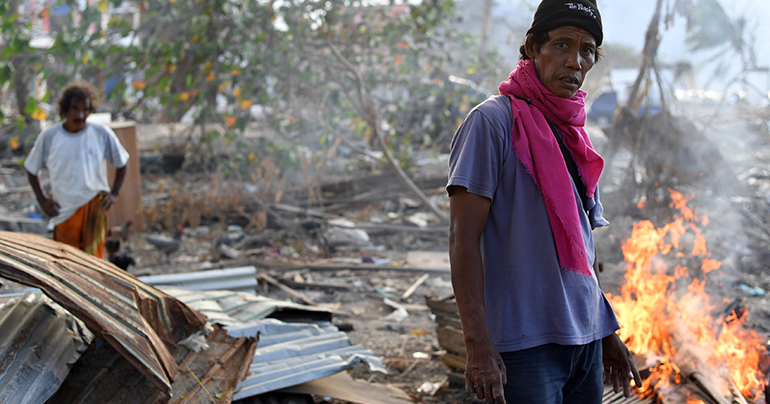 A wall of water more than six metres high smashed into the coastal resort of Palu, Indonesia, in September last year, destroying homes and lives. This tsunami was just one of roughly 2,000 natural disasters of varying types that wreaked havoc across the archipelagic in 2018. Indonesia's National Disaster Mitigation Agency (BNPB) reported that around 4,000 died due to natural disasters, while a further 3 million people were displaced in 2018.
At the beginning of 2019, it was announced that Indonesia would more than double its disaster response budget to just over $1 billion.
The BNPB predicts that the country could see up to 2,500 natural disasters this year, citing deforestation and environmental damage as reasons for that increase. Indonesia sits on the volcanic "ring of fire" and is likely to be struck by earthquakes and possibly more tsunamis. Only one of the country's active volcanoes – North Sumatra's Sinabung – is currently set at the highest alert level.
Even with the increased disaster response budget, fears remain that Indonesia could be set for another devastating year.
More on this: Palu earthquake and tsunami: Death toll expected to rise drastically
1MDB fallout intensifies
The story of 1MDB, possibly the world's biggest financial scandal, has seldom been out of the news since the story first broke in 2015, and this year more gripping chapters will be added to the saga.
Enter former Malaysian Prime Minister Najib Razak, whose fall from grace in 2018 was so spectacular it could have fit neatly into a Shakespearean tragedy – or comedy, depending on your political inclination. He is due in court on 12 February to begin what will be a gruelling year of trials. He alone faces dozens of charges relating to 1MDB and, if convicted of all of them, could face a prison sentence of more than 200 years.
Another sub-plot could also play out this year involving US investment bank Goldman Sachs. At the close of 2018, Malaysia announced it was seeking reparations of $7.5 billion from the multinational company.
The story's web stretches even further to a party-loving fugitive financier named Jho Low, who has been named by US prosecutors as the mastermind behind the siphoning of $4.3 billion from 1MDB. He remains at large, but Malaysian Prime Minister Mahathir Mohamad has vowed that he will be found.
In the above video Najib sings his own version of The Manhattans' "Kiss and Say Goodbye".
More on this: Malaysia seeks fines of $3.3 billion from banking goliath Goldman Sachs
Belt and Road veers off course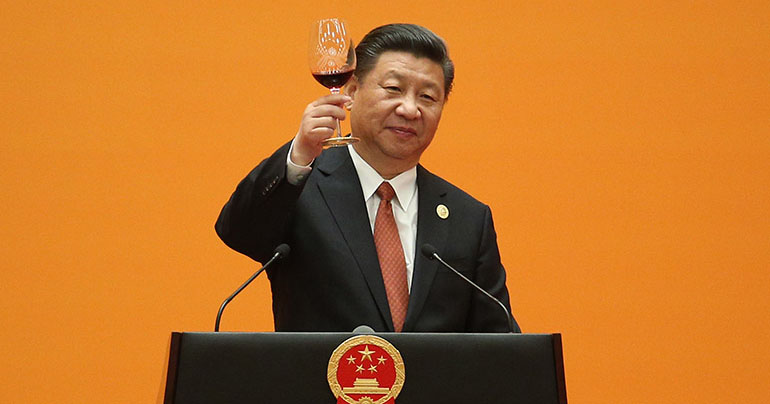 China's trillion-dollar Belt and Road Initiative (BRI), the broad name given to a slew of infrastructure development projects funded by China across the developing world, has hit a few speed bumps in Southeast Asia. Malaysian Prime Minister Mahathir Mohamad cancelled a high-speed rail project worth $20 billion approved by his embattled predecessor; Myanmar elected to scale down a $7.5 billion plan for a deep-sea port, citing fears that the nation would be unable to pay back the loan.
All in all, the number of BRI projects across the ASEAN region plummeted from 33 projects valued at $22 billion in the second half of 2017 to 12 projects worth less than $4 billion by the end of last year. For China's Xi Jinping, the need to shift gears is clear: the president will be convening the nation's leaders in Beijing in April to discuss just how to get his ambitious infrastructure programme back on track.