In a cool recording studio not far from the banks of the Siem Reap river, all is still and quiet for a few seconds. Anticipation floats through the air. First comes the high-pitched warble of the chapei dang veng, a traditional two-stringed Cambodian guitar. A few moments later, delicate chimes and flutes trickle in.
Next it's the smooth rhythm of percussion instruments – barrel drums and a thon, a goblet-shaped drum played by hand. Finally, these authentic sounds of the Cambodian countryside are infused with the raw guitar twangs of award-winning blues and rock musician Amund Maarud; two seemingly disparate genres merging seamlessly into a dreamy, intriguing composition.
Maarud, an accomplished Norwegian performer who's regarded as one of Scandinavia's best guitarists, is just one of several international acts that 60 Road Studios, a young recording complex on the fringes of the ancient ruins of Angkor Wat, has attracted since opening.
The Norwegian first visited the studio on the eve of its opening in February 2015 while on holiday in Siem Reap. He was fascinated by the spiritual sounds of 71-year-old chapei master and national living treasure Kong Nay, returning nine months later to record and play a live set with him at a local music festival.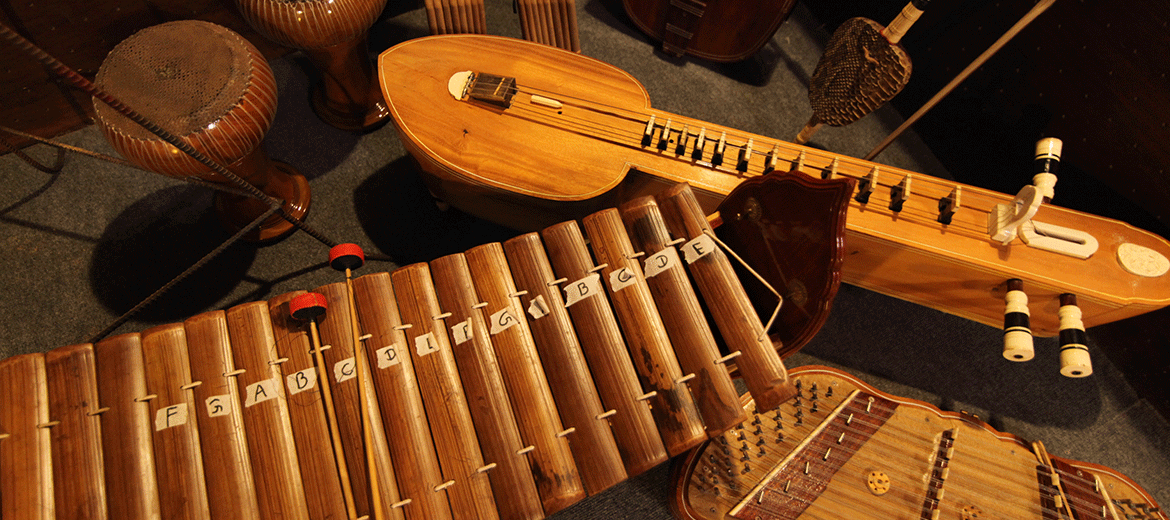 The seed for 60 Road Studios was first planted in 2013 when expat Ian Croft, a former finance worker who'd been living in fast-paced Hong Kong, met IT professional Clive Butler and sound engineer Steve Bloxham over beers and Britpop tunes in a Siem Reap bar. They mused on the lack of facilities to nurture local musical talent in Cambodia and decided to pool their funds to build a state-of-the-art recording studio. The aim is to attract recording business from accomplished international acts while offering discounted or free training to young Cambodian sound engineers, as well as pre-production, arrangement, marketing and management services for promising local musicians.
The complex two-year construction process included installing 10cm-thick layers of high-grade insulation in the walls for soundproofing – one of the most costly elements of the renovation, said Croft.
"Studios need to either diffuse or absorb sound so that nothing bounces off walls. We've got the ideal six seconds of reverberations, and each part of the room is designed to break or absorb frequencies," he said. Overseen by Singaporean and French sound specialists, the design included 300kg acoustic 'clouds', or diffusers, that drip from the ceiling to temper reverberation.
Artists also have access to an impressive array of imported instruments and equipment: 30 different microphones; a terabyte of synth sounds and samples; drums and snare drums; a Fender Stratocaster and 1959 Gibson Les Paul reissue; and various traditional Khmer instruments.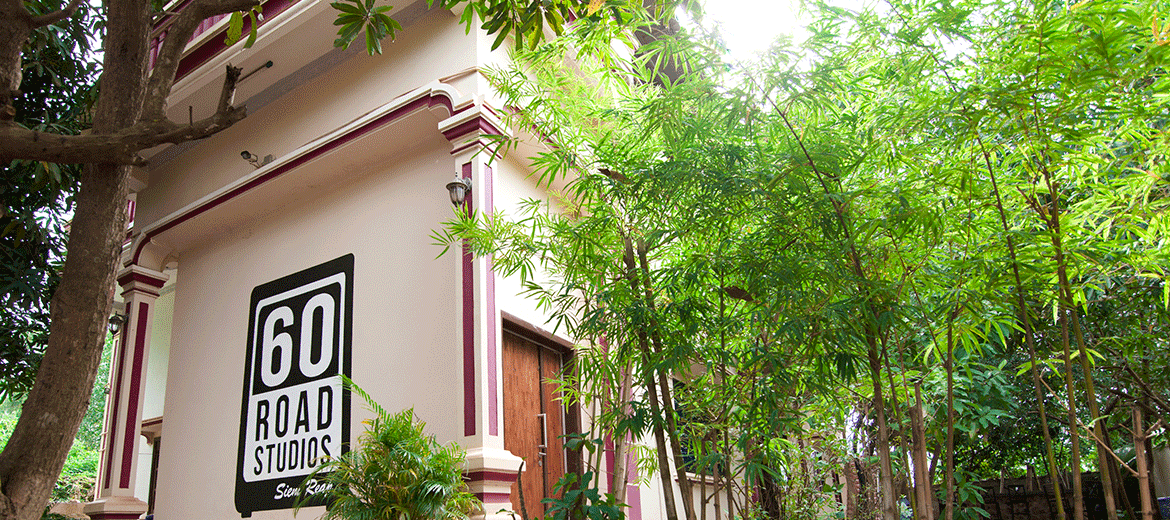 "Studios in bigger cities would be unlikely to have such an extensive instrument list because people would rather bring their own gear. Musicians will be more enticed to come and record somewhere exotic if they don't have to cart around their amps and guitars as well," Croft said.
"For the price point that we're at, we're very competitive in the region. There are a couple of very good studios in Thailand and four in Singapore that are world-class, but they're far more expensive. What we can offer through the size and treatment of our recording room and our equipment brings us up to that level.
"We also don't want to be a clone of another studio. We're trying to create something quite Cambodian, something unique, so we're gradually adding to our memorabilia and artwork – lots from the 1960s – as well as traditional instruments."
Another band to sample some traditional Khmer melodies into their album at 60 Road was popular Hong Kong-based indie rockers the Sleeves, who recorded a 20-second intro of Cambodian skor, or drums. The four-piece band, which has supported big-name acts such as Unkle and Peaches, spent a week working on their second album at the studio. Frontman Keith Goodman said the fact they could completely immerse themselves in the process of making music full-time, rather than dipping in and out of a studio, was the biggest attraction 60 Road provided.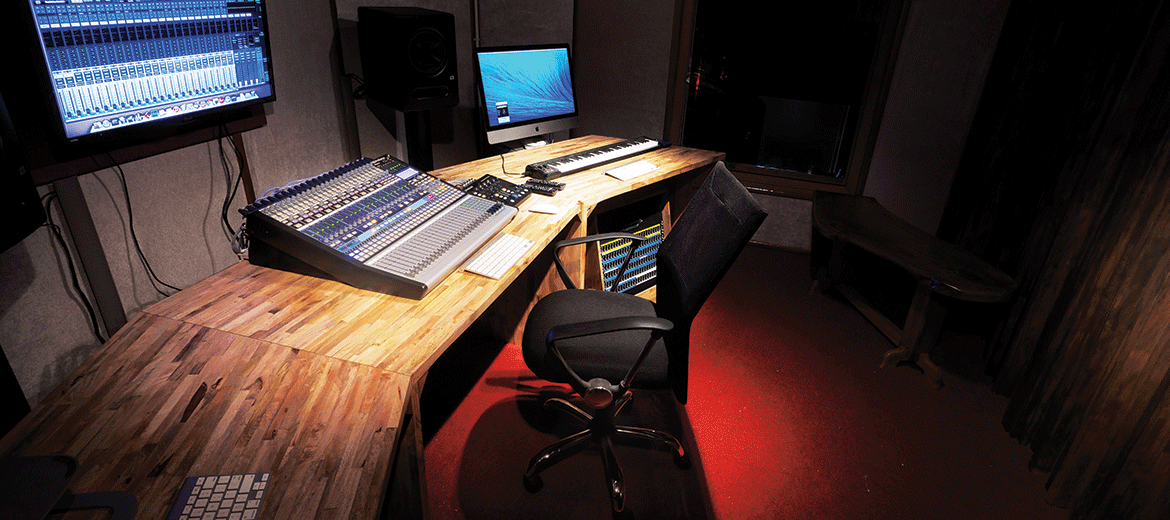 "Once we had set up the studio with all of the instruments it was completely ours for the week. You just can't get that in Hong Kong… When we recorded our first album it was quite a stressful experience. Every day we'd have to set up the studio from scratch. We worked out that it was actually cheaper for us to buy all of our flights to Cambodia, record at 60 Road and bookend the week with a chilled out holiday by the beach than to record back at home over a month," he said.
Inspirational destinations have long attracted some of the world's greatest musicians – the Beatles wrote most of the tracks for their revered White Album while in India, and it was a period spent in Berlin that moved David Bowie to produce Low. Goodman said that having the majestic ruins of Angkor to traipse around in when creative blocks arose proved a saviour.
"I liked the fact that after a long day, or in the early morning before a session started, we had the ruins to step out into. We were also able to shoot some of our [music] video there, which was pretty special," he said.
One of Cambodia's most internationally successful homegrown bands, the Cambodian Space Project, had just wrapped up a session in the studio when Southeast Asia Globe visited. While they'd recorded previous albums in Australia and other overseas locations, guitarist Julien Poulson said it was exciting to see a purpose-built studio set up in the Kingdom. "The fact that the studio invests in hiring and training local technicians is a great thing, and we want to support this," he said, noting that studio assistant Situng Hama is the country's only female sound engineer.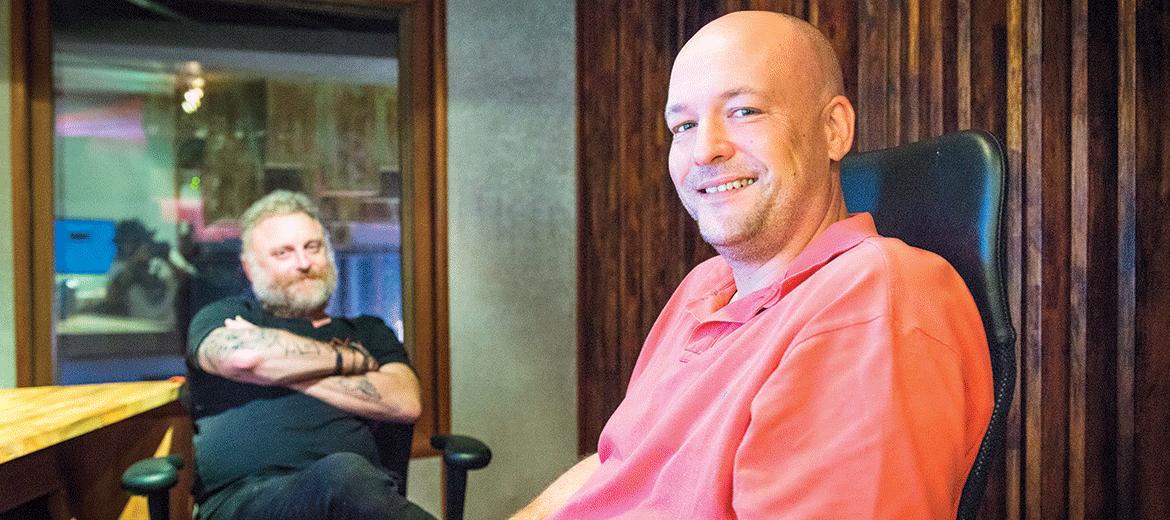 Giving a boost to Cambodia's blossoming music industry was indeed one of the motivations behind 60 Road, said Croft, who believes that the country's independent music scene is now at a turning point.
"I think that the main music market is becoming much more diverse – just five years ago it was dominated by adapted covers. Now there's a new genre of original pop singers – Laura Mam, Adda Angel, Nikki Nikki," he said. "What excited me most is that it seems the younger generation is getting really serious about [music] production… The technology only keeps advancing, and so does Cambodia's music industry."