From Phuket to Phnom Penh, our pick of some of Southeast Asia's best spots to enjoy the region's rapidly expanding craft beer scene
Alchemist Beer Lab,
Singapore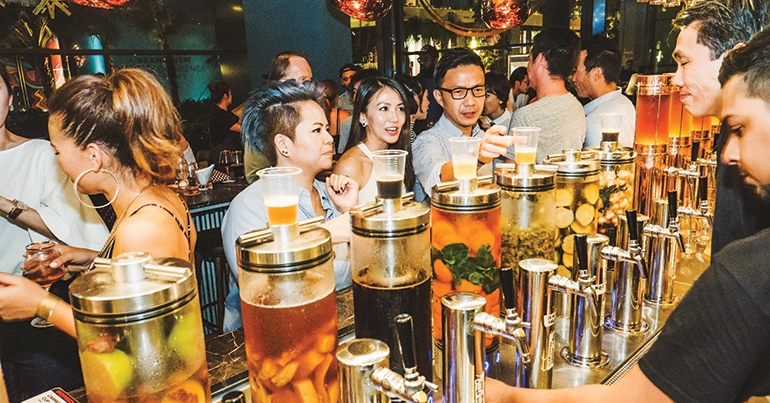 Touted as the world's first infusion beer lab, Alchemist Beer Lab is Singapore's answer to the chemistry-inspired concoctions that have become all the rage in the West's hipster hangouts. Rising above the bar, eight Art Deco-style infusion towers add a steam-punk elegance to the establishment, and it is here that the true alchemy takes place. Highlights include "Black Jack" (a bold mix of stout infused with chocolate, raspberry and coconut), "Marla Maple" (golden ale with shades of smoked whiskey and maple oak) and "Obama", an incongruous concoction of stout, marshmallow, vanilla pods and mint.
Full Moon Brewworks,
Phuket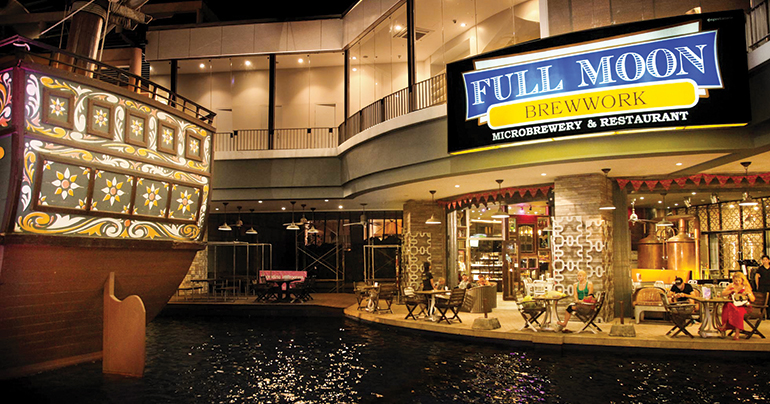 A welcome relief from the ubiquitous Chang and Klang beers filling the gutters of Thailand's tourist traps, Full Moon Brewworks offers a wide selection of Thai twists on old classics. Their Chalawan Pale Ale pairs traditional Pilsner malt with lychee and citrus tones; for more adventurous drinkers, the Wild Honey Coffee Stout blends wild honey with Thai coffee beans from Doi-Tung for an exhilarating mix of sweet and savoury tones. But perhaps no beer on Full Moon's extensive menu embodies its East-meets-West approach to brewing like the Pandanus Green Ale, which draws its distinctive flavour, and more importantly colour, from Southeast Asia's iconic pandan leaf – all the better to celebrate the incomparably Irish St Patrick's Day celebrations.
Botanico Craft Beer Garden,
Phnom Penh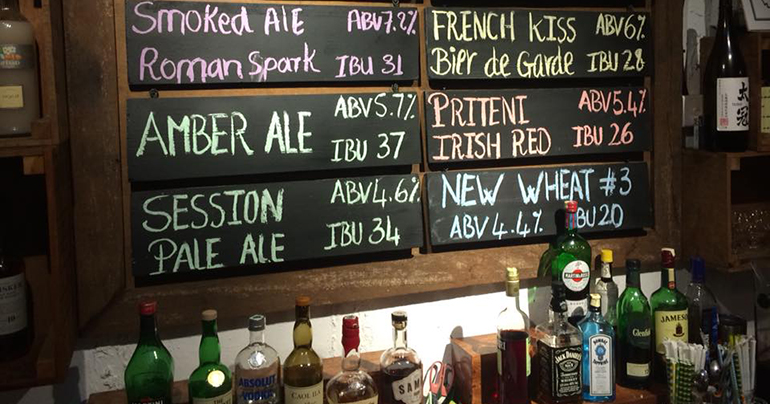 Nestled down a tree-shaded lane winding off Phnom Penh's bustling streets, Botanico Craft Beer Garden is a secluded spot perfect for after-work drinks and boozy lunches alike. Set up by a couple of American brewers hoping to carve out a quiet space in Cambodia's growing craft beer scene, Botanico boasts perhaps the most varied selection of craft beers in the Kingdom's capital, with everything from rich Irish Red Ales to heavier amber offerings. Settle down with an India Pale Ale and listen to some of the local bands belt out old blues standards in shaded style.
Burbrit Craft Beer,
Yangon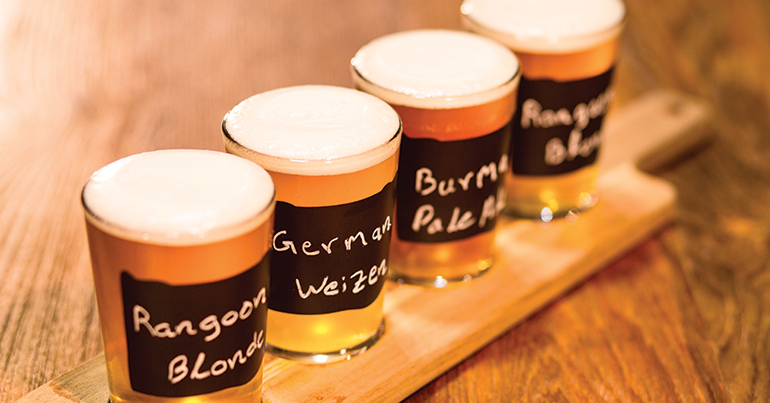 Myanmar's first craft brewery fuses German malt and hops with traditional whole-grain brewing techniques. Its signature concoction is its Burma Pale Ale (their own native twist on the world-famous India Pale Ale), a bold blend of floral hops and earthy, bitter tones. Swing by the waterfront brewery and its tasting room for an exclusive beer flight featuring a tantalising sampling menu of some of the best beers the nation has to offer.
Pasteur Street Brewing Co,
Ho Chi Minh City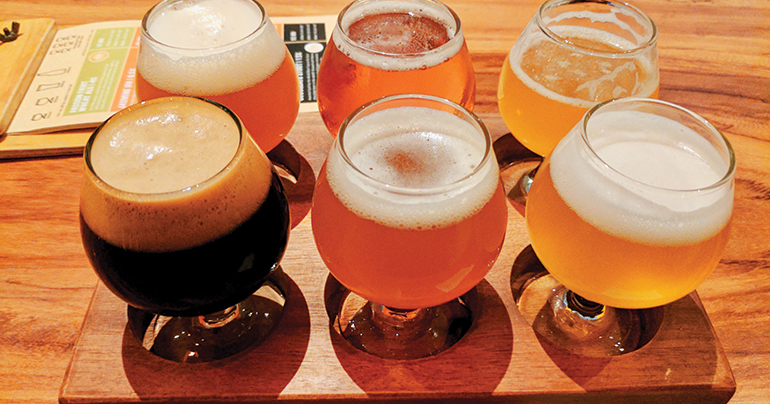 One of the enduring ironies of the 20th century, it seems, is Vietnam's love affair with the country that waged a devastating war against the fledgling socialist nation. Nowhere is this easy-going desire to blend the best parts of both worlds more apparent than in Pasteur Street Brewing, which brings together classic American brewing techniques with the vibrant flavours that only Vietnam can bring to the table. Whether you're cracking open a can of Passionfruit Wheat Ale or savouring the refreshing flavours of citrus and black pepper in the signature Saigon Saison, Pasteur Street Brewing is an unforgettable advancement in Vietnam's love of ice-cold beer.
This article was published in the September 2018 edition of Southeast Asia Globe magazine. For full access, subscribe here.