Angelina Jolie's life changed forever in 2000, when Cambodia captured her heart and never let it go. The former wildchild's love affair with the Kingdom resulted in her first child and here she discusses the family life that blossomed thereafter
By Elizabeth Hargest-Kemp
Even Tomb Raider's biggest fans would be hard pushed to describe Lara Croft's big-screen debut as life changing. But for Angelina Jolie, the Cambodia-shot blockbuster not only made her the biggest name in Hollywood, it also changed her perspective on life. "It opened my eyes," she says.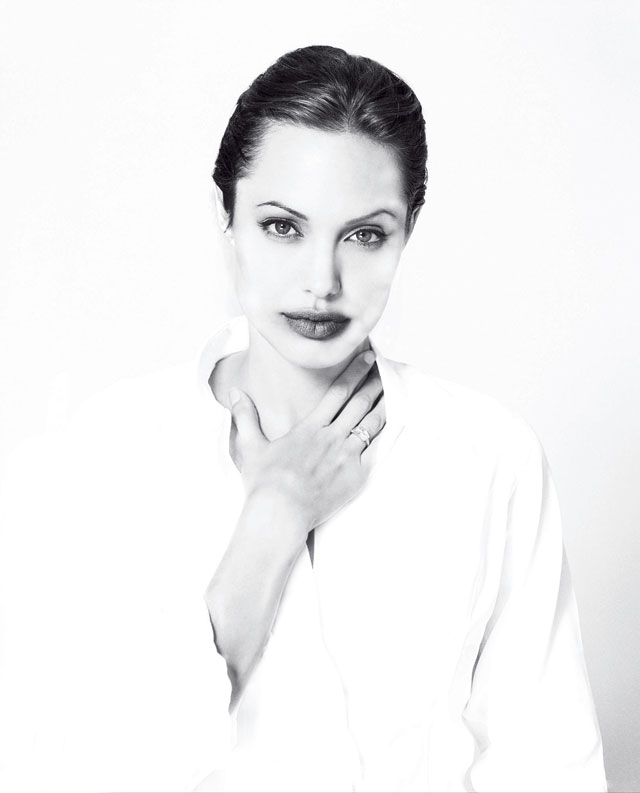 Before visiting the Kingdom for the first time in 2000, she was Tinseltown's wild child – insatiable and self-destructive, unashamedly hedonistic. To interviewers, she'd confess tales of debauchery but hinted at underlying melancholy. She was a candid and exciting interviewee who once wore a vial of her then-husband Billy Bob Thornton's blood around her neck at the Oscars, and who admitted to self-harm and drug use.
Now, she's a special envoy and former goodwill ambassador for the United Nations, a passionate supporter of humanitarian aid, a mother of six and, with Brad Pitt, one half of the world's most famous couple and portmanteau.
She's also a calmer presence nowadays, and at 38, still striking in appearance, with almost ethereal good looks. Today, as we sit together, she chats openly and enthusiastically about life, her career and her children.
Her daughter, Vivienne, has a part in her latest film, Maleficent – a Disney blockbuster in which Jolie plays an icy queen – and her eyes light up when she talks about her.
"She plays Princess Aurora as a young girl," says Jolie with a smile. "She had so much fun being on the set. Vivienne [who is five] was the only child on the set who wasn't frightened of me in the outfit and horns I wear. I guess she knows that it's mommy and not some scary character!"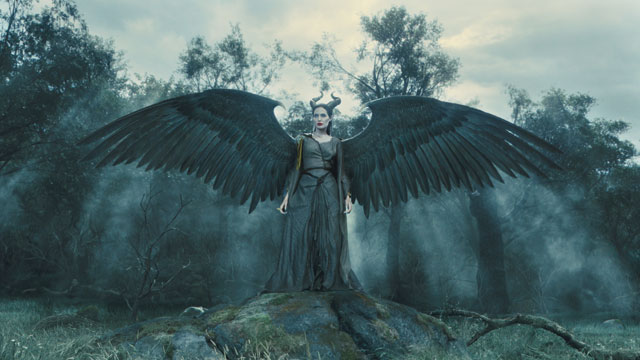 She lets out a small laugh before continuing, telling me about the joy of watching her children grow up.
"It's so beautiful to see how they look at the world and experience so many things for the first time. Children have this incredible way of seeing things and they make you see things differently too. They just have to smile and laugh and you feel overwhelmed by their ability to enjoy things in such a pure and uncomplicated way.
"However, Brad and I don't want to make a habit of having our children work on our films. We want them to study hard and have as normal a life as we can give them. We would rather they learn everything they can about the world before getting involved in our profession. When they're older they can make that decision."
Vivienne and her twin brother Knox are the youngest of six. Angelina gave birth to a daughter, Shiloh, in 2006, who joined three adopted children, Zahara (nine), Pax (ten) and Maddox (12).
It was Cambodia that awoke this maternal instinct. She adopted Maddox in 2002 after returning to the country, which she describes as the "most beautiful in the world", for the third time. In early 2006, Pitt also adopted Maddox, and the pair went on to adopt Pax in Vietnam and Zahara in Ethiopia.
What started out as a throwaway action-adventure shoot in Cambodia became a soul-searching and fact-finding mission for the LA-born star.
After filming, she contacted the UN's High Commissioner to request more information about humanitarian action for refugees and, in February 2001, went on her first field visit – an 18-day mission to Sierra Leone and Tanzania.
After her 2002 visit to Cambodia, she purchased a sprawling area of land in the northwestern province of Battambang, an area rich in wildlife but plagued by poachers, and turned it into a nature reserve. In response, King Norodom Sihamoni awarded her Cambodian citizenship in 2005.
Jolie has refused to observe from a distance; her humanitarian work has seen her travel to more than 30 countries. On a trip to Afghanistan, she reportedly wrote a farewell letter to Brad Pitt after being warned she was a target for attack. The UN bunker was bombed two weeks later – everyone inside was killed.
Jolie and Pitt have used their fame to promote charity in a number of ways. The couple decided to sell the first pictures of daughter Shiloh themselves, through the distributor Getty. People paid a reported $4.1m for the US rights, while Hello! paid a reported $3.5m for the British rights. All profits were donated to charities serving African children.
"We don't allow press intrusion to interfere with the way we live," Jolie tells me. "I'm happy to have the recognition that enables me to promote humanitarian causes and work for the United Nations for children. So I've never seen all the media focus as a real obstacle to what I do.
"I have a big, wonderful family and I get to travel and be creative with my films and that's tremendously rewarding and satisfying. I've always loved being an actor and having the opportunity to tell stories and express emotions and make a connection with audiences."
She describes motherhood as one of the "great surprises" in her life. "When I was younger I never imagined being a mother and then those maternal feelings really evolved and deepened once I began adopting and started living with Brad, which made me want to have children of our own," she says.
"My children give me a sense of peace and fulfilment when I see how happy and healthy they are. I feel truly at ease when I know I've helped give them a safe and hopeful life. A big family can generate a lot of chaos, but it's also a source of inner peace. At the end of the day it's the best feeling in the world."
Her film career is still going strong, with a recent move into directing winning her many plaudits – the Guardian called her debut, In the Land of Blood and Honey, "powerful and undeniably gripping" – but you sense motherhood takes precedence.
Does she feel she has a greater serenity since becoming a mother? "It's changed me in so many ways and I try to treat the children the way my own mother treated me. She was so caring and giving that I don't know if I can ever live up to her standard. My mother set a very good example for me to follow," she says.
"I still get very emotional when I watch Brad play with the children and how they all admire him and love him so much… It's such a beautiful and sexy quality in a man when he takes his responsibilities as a father very seriously and has so much love to give the children."
As far as Maddox is concerned, he is a 12-year-old who seems relatively comfortable with being thrust into the A-list scene, despite his parents' efforts to keep him and his siblings removed.
"We've always wanted our kids to be grounded, and they know everything they can about where they were born. Maddox amazes and enchants
me every day and has changed our lives completely."
Despite actions that seem altruistic to many, Jolie has not avoided criticism over her multiple adoptions. Yet speaking to her in person, it seems undeniable that she cares deeply about her humanitarian work and takes great pride in providing a loving home to all of her children. Currently, 'home' exists in two places simultaneously, with the family splitting their time between Los Angeles and Provence, France, where they own the Château Miraval, famed for its rosé wine.
"Europe offers a different kind of lifestyle for us," she says. "We don't feel as stressed over there and we've grown used to taking long lunches and late dinners, which we can't really have in the US. Over in France we can live more freely and openly and do things like walking and exploring cities or small towns. We feel more relaxed.
"In terms of schooling it's been more practical for us to stay in LA. The kids are happy wherever they are and we just try to make sure that nothing interferes with that."
Whether it's trying to avoid the media glare in LA, or enjoying the simpler things in Provence, many would agree that two of the most famous people on the planet are doing a pretty good job of raising their brood. A brood that began more than a decade ago with a trip to a small Southeast Asian Kingdom that has left a very big impression.