Donald J. Trump's blusterous inauguration as the 45th president of the United States might not have boasted as large a crowd as his predecessor's – despite press secretary Sean Spicer's opinions on the matter – but across the world people were watching the event and likely asking themselves: "What does 'America First' mean for us?"
In Southeast Asia, even before Trump's inauguration on 20 January, speculation was rife as to whether outgoing US President Barack Obama's much-vaunted 'Pivot to Asia' would survive the handover of power.
Trump campaigned on the promise to scrap the pivot's signature economic policy, the Trans-Pacific Partnership (TPP), which was composed of 12 nations and set to become the world's largest free trade deal. He also threatened to end military assistance if Asian countries, namely Japan and South Korea, do not contribute more financially to regional defence. And, in November, he angered Beijing by speaking to Taiwan's president shortly after winning the US presidential race, breaking with government protocol.
Trump will be more concerned with Northeast Asia – Japan, South Korea and China – than with Southeast Asia, said Tom Pepinsky, associate professor of government at Cornell University, US. This was a view taken by many of the commentators Southeast Asia Globe spoke to, most of whom agreed that Southeast Asia was near the centre of gravity during the Obama administration's engagement in the Asia-Pacific.
"[Trump] and his advisors have devoted almost no public attention to Southeast Asia since the election," Pepinsky said. "I suspect that the administration simply does not know much about the region, and it perceives any issues there to be too distant from US security concerns to warrant any attention."
A rough outline of Trump's vision for the Asia-Pacific was provided in an essay written by two of his Asia advisors, Alexander Gray and Peter Navarro, who now head the National Trade Council. It was published in Foreign Policy days before November's presidential election.
"[Trump's vision] begins with a clear-eyed appraisal of US national interests and a willingness to work with any country that shares our goals of stability, prosperity, and security," they wrote, adding that there would be a "two-pronged approach".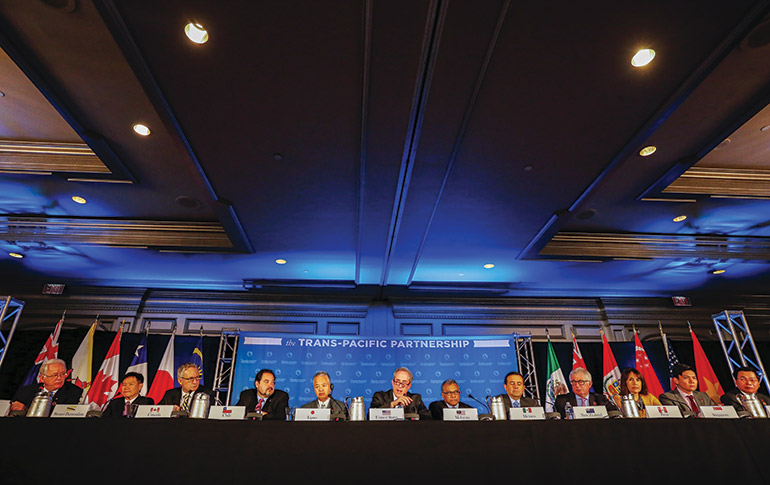 First, Trump would never "sacrifice the US economy on the altar of foreign policy", the central tenet of his America First policy. Second, borrowing from the Reaganian lexicon, he would pursue "peace through strength" – meaning an increased military presence in the region.
In order to ensure American self-interest, Trump made it clear that he prefers bilateral agreements, dealing with countries individually, rather than a multilateral approach, said Thitinan Pongsudhirak, the director of the Institute of Security and International Studies at Chulalongkorn University, Thailand.
Trump is not expected to attend as many Asean events as his predecessor, who was conspicuous at even the small gatherings, and would probably send lower-ranking officials, Prashanth Parameswaran, associate editor at the Diplomat, opined in the publication in November. This would no doubt negatively impact collaborative efforts to tackle issues such as terrorism and economic integration.
A recent opinion piece published in Thailand's the Nation newspaper suggested that Southeast Asian countries "must start thinking outside the trade-bloc box" if they want good relations with the US. This could have the effect of engendering more competition, and less unity, among the region's nations.
Trump's hostility to multilateral agreements was demonstrated by his decision, days after taking office, to scrap the TPP. An anonymous policy advisor to Trump told Reuters in January that the president would instead pursue individual bilateral trade agreements with many of the 11 other TPP nations, as he reportedly did with Japan when he met with Prime Minister Shinzo Abe.
Singapore, Brunei, Malaysia and Vietnam were signatories to the TPP, and the latter three do not have free-trade agreements with the US. Vietnam, arguably, had the most to gain from the trade pact – and the most to lose from its demise. Vietnam's exports to the US, as a proportion of overall exports, were greater than any other Southeast Asian nation last year. And the TPP was predicted to boost Vietnam's GDP by 11%, – almost $36 billion – and expand exports by 28% over the next decade, according to Bloomberg. With one pen stroke, Trump ended that dream.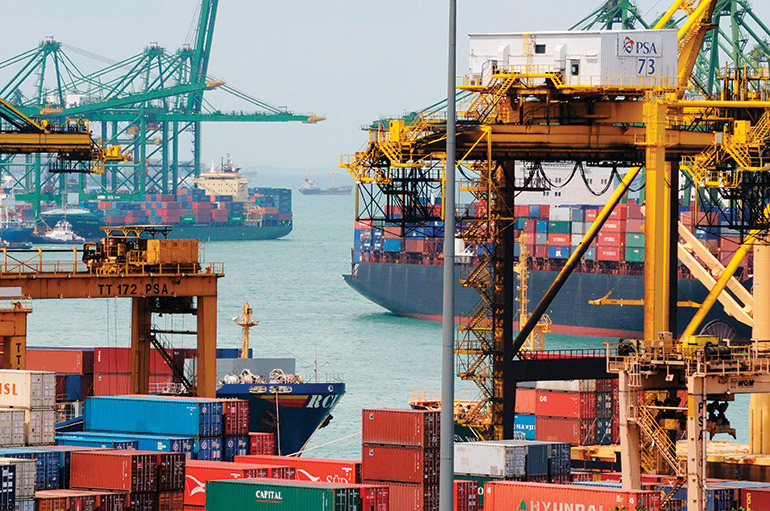 Added to the potential woes is Trump's campaign promise to bring back 'blue collar' jobs to the US, potentially threatening manufacturing industries in the region. Cambodia and Vietnam are already established manufacturing hubs here, while Myanmar is in the ascendency.
There are few indications at the moment, other than the fallout over the TPP's demise, of how Trump's presidency will impact Southeast Asian manufacturing. Currently, most of his attention has been paid to China as the alleged usurper of American jobs. His campaign threat to impose a 45% import tariff on 'Made-in-China' products could act as an incentive for companies to shift manufacturing elsewhere in Asia-Pacific, though it is unclear whether this will actually become US policy.
Any punitive action on manufacturing in China, however, is likely to have a knock-on effect in Southeast Asia, since many Chinese firms have been expanding their own production chains southwards, "making the region vulnerable if these are targeted", according to a November report by the Institute of Southeast Asian Studies.
Nevertheless, the economic fallout of Trump's America First policy in Southeast Asia might not be as dire as some predictions. Bloomberg reported in January that economists still forecast increased investment in and trade with Vietnam regardless of the TPP. Its reputation as a low-cost manufacturing hub is assured given its access to ports and that its workers are paid, on average, a third of those in China.
There is also little evidence to indicate that if the US government pays less attention to Southeast Asia – compared to other parts of Asia-Pacific – it would lead to an exodus of American businesses and businesspeople from the region. Indeed, the American business community in Southeast Asia is quite independent from the whims of the US government and its financial engagement seldom follows the government's policy engagement.
While it is true that Trump and his team have been rather quiet on Southeast Asian affairs, his administration is composed of individuals with experience operating in the region.
Secretary of state Rex Tillerson, for example, spent 41 years with US energy giant ExxonMobil, the final ten years of those as its CEO, during which time he oversaw the company's expansion in the Southeast Asian market, especially in Indonesia, Malaysia, Thailand and Vietnam.
Gina Haspel, who was made deputy head of the CIA last month, reportedly oversaw operations at a notorious 'black site' in Thailand, known as Cat's Eye, where a number of terror suspects were allegedly tortured during the 2000s.
And Trump has his own connections in the region. His reported Indonesian business partner, Hary Tanoesoedibjo, a billionaire developer and media mogul, announced last month that he might run for the presidency in 2019. In the Philippines, Jose E.B. Antonio, founder of the Century Properties Group, the company behind Trump Tower Manila, was made a special envoy to the US in October. Indeed, Trump's business ties in the region have raised questions about possible conflicts of interest.
However, the influence of the America First policy will not only be felt in the economic arena. According to Sophal Ear, associate professor of diplomacy and world affairs at Occidental College, Los Angeles, an important question is how the Trump administration will deal with the region's less-democratic states.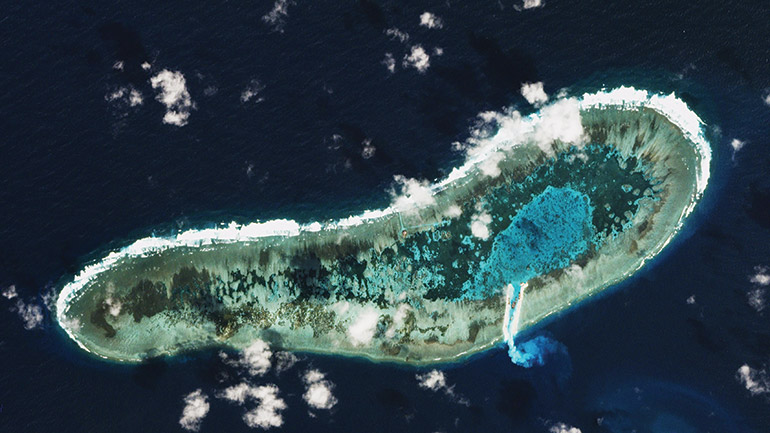 "President Trump will almost certainly not call out repressive policies by Southeast Asian leaders," said Brian Harding, director for East and Southeast Asia for the National Security and International Policy team at American Progress, a US-based think tank.
Indeed, it came as no surprise that the likes of Cambodian Prime Minister Hun Sen and Philippine President Rodrigo Duterte publicly supported Trump's presidential campaign.
"With his adulation for 'strong' leaders like [Russia's] Vladimir Putin, it is hard to imagine Trump speaking out on issues such as extrajudicial killings in the Philippines or Thailand's stalled return to democratic rule," Harding said.
Because of this, Southeast Asian autocratic leaders could "become emboldened" if they believe undemocratic actions and human rights violations will be ignored by Washington, said Alex Neill, senior fellow for Asia-Pacific security at the International Institute for Strategic Studies Asia.
At a press conference in December, Duterte said Trump had wished him well in his war on drugs, which has cost the lives of an estimated 7,000 people, during a telephone conversation. The US president-elect had told him, Duterte said, that the campaign was heading "the right way". Trump's transition team did not refute this comment at the time.
However, according to Ear, there are several republicans in the Senate and Congress who are also aware of regional political affairs. These people, he said, are "certifiably not friends of autocracies". Such individuals include Dana Rohrabacher, a congressman for California, who has been a longtime critic of Cambodia's Hun Sen.
Pongsudhirak said that the US' human rights and democracy agenda will not be abandoned under Trump but will likely "become subservient to US interests". It is also certain to become subservient when questions of Chinese hegemony arise.
The essay written by two of Trump's Asia advisors, Gray and Navarro, lambasted the Obama administration because it "mistreated" a "litany of allies and partners".
"Thailand, a key US treaty ally with a chaotic and unstable domestic political situation, was unceremoniously booted from Washington's embrace following a military coup," they wrote. "[Thailand] is now aligning itself more closely with Beijing, even in security matters."
This is not strictly true. Obama's team did comment negatively on the military coup in 2014, but it failed to impose economic sanctions and continued to engage in joint military exercises. Indeed, Obama's administration was also concerned that a tough stance on Thailand – or others in Southeast Asia – could push them closer to China.
Obama's realpolitik is, therefore, likely to be continued by Trump's administration. However, the new president has been far more hawkish towards China than his predecessor, raising concerns about possible military engagement between the two superpowers.
On 11 January, Tillerson told the Senate that "we're going to have to send China a clear signal that, first, the island building stops [in the South China Sea] and, second, your access to those islands also is not going to be allowed". This comment sparked angry editorials from China's state-run media and rebukes from international statesmen, such as former Australian Prime Minister Paul Keating.
Trump's aforementioned 'peace through strength' stance includes a substantial increase in US military prowess in the region. But it is unclear, at the moment, whether the White House's bellicose comments on China are mere rhetoric or a formulated plan to reassert US strength in the region.
Tillerson said in January that the US must "show back up in the region with our traditional allies in Southeast Asia", referencing the region's nations that oppose China's claims over the islands and its alleged growing hegemony over the region.
Should such support not be forthcoming, however, it is possible that Southeast Asian countries with "weak militaries will become more cooperative with China if they perceive that the US is not a reliable security partner", Pepinsky said.
But this is not the desired path for most of the region's leaders, Harding contended, adding that there are limits to how much the Southeast Asian nations will bandwagon with China since most are "deeply uncomfortable with China being a dominant outside power". Or, as a report by the Asia Foundation published late last year put it, Southeast Asia doesn't want "a dominant China and absent America, nor vice versa".