SPONSORED: Dotfusion Cambodia is a full-service digital agency focused on delivering digital strategies and digital solutions for businesses. Here, CEO Chris Bryce offers valuable insights into the challenges Cambodia must overcome if it is to succeed in an increasingly digital world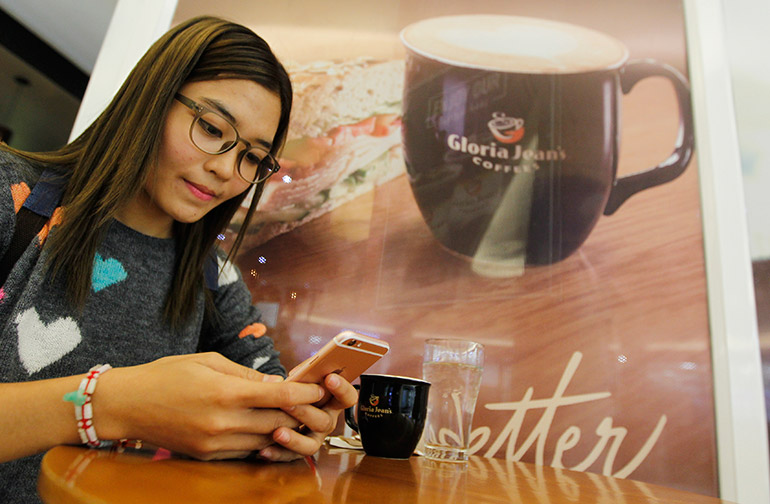 It's been a little over a year since I landed in Phnom Penh and officially started Dotfusion Cambodia, an agency focused on digital strategy, marketing, web and application development and analytics. With 20 years' experience in digital consulting and running a digital agency in Canada and in the US, I've observed many interesting differences between the technology scenes in the West and the East.
Aligned with last year's e-conomy SEA report, co-authored by Google, I have identified important challenges in Cambodia that must be overcome in order to achieve its digital growth goals: talent and capacity; capital funding; overall internet and logistics infrastructure; payment mechanisms; and general consumer trust.
Organisations in the West are rapidly adopting and investing heavily in advanced business software to gain a competitive edge and, in order to ensure long-term technology growth and performance, Cambodia must strategically manage and adopt progressive frameworks.
The primary difference in the digital space between the East and the West is the availability of talent to envision, plan and deploy tech solutions at both the agency and organisational levels. In Cambodia, I believe the solution is for the NGO, private and government sectors to invest in more advanced approaches to technology education and training.
Outside of talent and capacity-building challenges, we feel that areas such as user experience and design, user testing, personalisation and optimisation analytics are ripe for improvement in Phnom Penh. This is partially due to the limited budgets that are allocated to digital projects in Asean, but also due to a region-wide lack of information and value placed on such services.
Due to both budget restraints and the overwhelming use of Facebook as the default digital channel – 4.8 million users according to a recent study by tech collective Geeks In Cambodia – most of the digital strategy for organisations in this part of the world is focused on digital marketing to drive traffic to Facebook and Facebook advertising. In the West, meanwhile, website and mobile apps are the primary channel for corporate communications – and social media is used to facilitate marketing and content distribution.
The use of platforms to manage organisations, execute and measure digital marketing and to syndicate content is also vastly different between the East and the West. For example, although products such as Hubspot, Adobe and Salesforce Marketing Cloud are probably familiar to stakeholders in the East, adoption and implementation is rare. Back in the West, there is almost a frenzy to adopt such platforms, which has bred a feeling of credibility gained by integrating these advanced systems. We hope to inspire curiosity and the possibility of new, locally created solutions to serve the East when the time is right.
Over the past year I have had the pleasure of participating in the Cambodian startup scene as a technology mentor at Impact Hub Phnom Penh, a business incubator and community for entrepreneurs in the Cambodian capital.
While there, I have got to know people such as Rithy Thul, the founder of Small World Cambodia, who is making a significant positive impact on smaller local startups. However, despite the enthusiasm and support for startup culture being present and exciting, global awareness and investment are still limited in Cambodia.
It's a perfect time for the West to invest financial capital, software and training resources into Cambodia's exciting technology sector, and to participate in maturing this process to accelerate the progress of local startups and the wonderful ideas they have.
Chris Bryce is CEO of Dotfusion Digital Agency (Toronto and Phnom Penh) and also oversees a digital analytics practice called the Analytics Bus Company. Dotfusion is a full-service digital agency focused on delivering digital strategies and beautiful digital solutions for businesses. For more information, visit dotfusion.com