The 21 other officials involved in the embezzlement scandal come from Vietnam's business and political elite and they received between nine to 22 years in prison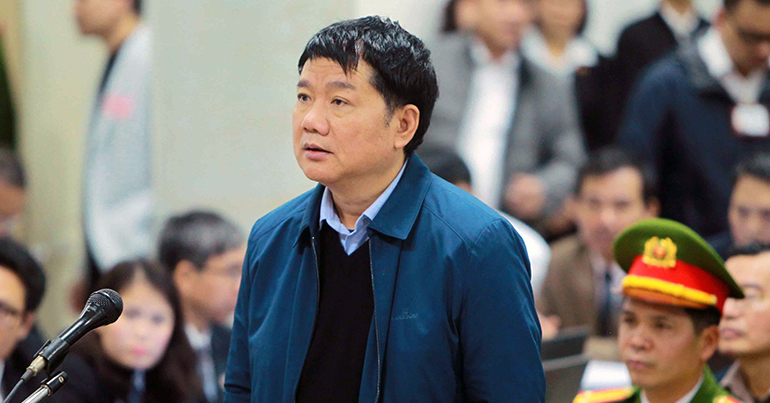 A former senior Vietnamese oil exec, who was allegedly kidnapped from Germany by Vietnamese agents after seeking asylum in Berlin, was sentenced to life in prison on Monday for embezzlement.
Trinh Xuan Thanh, the former head of state-run subsidiary PetroVietnam Construction (PVC), received a 14-year sentence in Hanoi City court for his "mismanagement" and was then slapped with an additional sentence of life in prison for charges of embezzlement, state-run VNExpress news site reported.
This case marks one of the Communist country's highest-profile corruption trials, targeting a total of 22 high-ranking officials from Vietnam's business and political elite.
In addition to Thanh's verdict, the Hanoi court also found the oil exec's former boss, the chairman of PVC's parent company, PetroVietnam (PVN), guilty for his involvement in generating million-dollar losses with the oil giant between 2008 and 2012.
The former chairman of PVN, Dinh La Thang, received 13 years, while the other 20 officials coming from both PVN and PVC received sentences ranging from nine to 22 years.
When the inquiry into Thanh's possible embezzlement scandal began in 2016, he took off for Germany, seeking political asylum in Berlin.
In July 2017, however, Thanh returned to Vietnam through circumstances that are still widely contested.
While Vietnamese police say the political asylum seeker returned willingly to his home country where he was facing down a life sentence, the German government contends that he was kidnapped from a park in Berlin.
After the ruling on Monday, Al Jazeera reported that the Vietnamese court's indictment read that Thang had used corporate decisions to falsely prop up the power of Thanh after he was appointed as the director of PVC.
Following this appointment, the two used their key roles at the oil company to incur losses valued at more than $5m.
Related reading: