The Vietnamese government, in an effort to curb its citizens' high levels of alcohol consumption, is considering a ban on late-night sales of liquor and beer after either 10:00pm or midnight.
According to VnExpress, the proposed bill, to be put before legislators in 2018, was discussed yesterday at a seminar in Hanoi jointly held by the Ministry of Health and the World Health Organisation (WHO).
Vietnam is the second largest consumer of beer and liquor in Southeast Asia, after Thailand. The lower-middle-income country is the tenth biggest alcohol consumer in Asia and the 29th globally, deputy health minister Nguyen Thanh Long said at yesterday's seminar.
Also at the event, health official Nguyen Huy Quang warned: "If prevention measures are not applied effectively, Vietnam may become the biggest consumer of beer and liquor in the world, not just the 29th."
According to the Vietnam Beverage Association, Vietnamese people consumed more than 3.4 billion litres of beer in 2015, roughly 38 litres for each individual in the country. This was a 10% increase from the previous year and a 41% increase from 2010.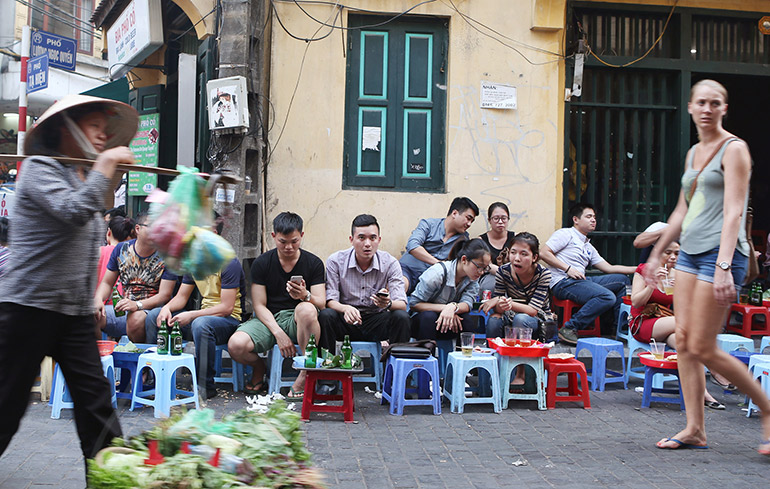 Nearly half of all drinkers surveyed in a joint study released earlier this month by the WHO and the Ministry of Health said that they drove after two hours of drinking.
A representative from the National Traffic Safety Committee, at yesterday's seminar, also said that 40 percent of road-related were linked to drunk driving in 2015.
Diego Fossati, a visiting research fellow at the Institute of Southeast Asian Studies, told Southeast Asia Globe that while it was difficult to anticipate the outcome of a late-night alcohol ban, if properly enforced it could have a positive effect on public safety. However, Fossati added that alternative approaches such as alcohol taxation have proven effective and should be considered as complementary options.
Fossati also warned of under-the-table dealings that could result from banning alcohol sales.
"[T]he implementation of prohibitionist policies have often led to dangerous unintended consequences," he said, "such as the development of black markets in which criminal organisation can play an important role."
Vietnam is aiming to produce 4.1 billion litres of beer annually by 2020, an increase from 3.4 billion in 2015, according to a government plan for beer, liquor and beverage production.