Long-overdue consolidation of the Kingdom's mobile telecoms market may have operators feeling hopeful, but challenges remain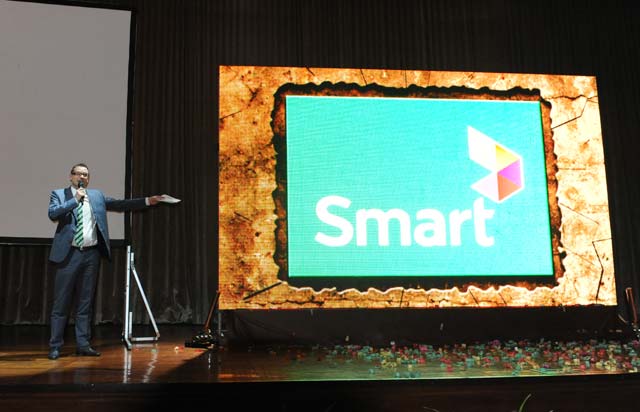 Text & Photos by Philip Heijmans
After years of immersion in a vicious price war, battle weary and capital-haemorrhaging mobile operators in Cambodia's oversaturated telecommunications sector may finally have reason to breathe a sigh of relief; 2013 might be cited as the year the tide turned.
Tarred by legal threats, unfair competition practices, trash-talking in the media and engagement in cripplingly expensive advertising campaigns, the industry's ugly side has reared its head on several occasions since the market started overcrowding in 2006. Yet recent and long overdue consolidations in the market have some chief executives trading their swords for confetti, handshakes and electric-light breakdancers.
The latter was the case in February when Malaysia-based Axiata Group Berhad, which operates in Cambodia under the brand name Hello, gathered businessmen and government officials in Phnom Penh to announce it had legally bound a $155m proposition to buy out a majority stake in its former competitor Latelz Company Limited's Smart Mobile brand.
"Together we are much stronger. This transaction has brought together Axiata Group's strength and scale, both Hello's and Smart Mobile's loyal customers, sizeable assets and extensive network coverage," said Thomas Hundt, CEO of the repackaged brand 'Smart'.
With over five million subscribers, Smart is now the second-largest operator in the country behind Metfone, owned by Viettel, a military-backed Vietnamese-owned telecommunications firm. Smart plans to expand its network and operational coverage throughout Cambodia and reinvigorate investors to develop infrastructure, says Hundt. All the while the merger removes interconnection fees between Hello and Smart mobile users – a blessing in a market that operators claim is under-regulated and where complaints have been filed against companies that have not paid interconnection fees.
"Ultimately, we aim to be the leading, customer-centric telecommunications operator in Cambodia, providing the latest technologies for our customers as well as delivering value and results to our stakeholders," Hundt said.
The merger followed hot on the heels of Thaicom's announcement that its lawsuit-laden subsidiary Mfone, which had been operating in Cambodia for two decades, was insolvent.
With the industry reduced to six active operators, experts and mobile operators agree that the two developments have birthed new life into a market that, until now, has sustained multimillion-dollar losses each year. Revenues from phone usage in the Kingdom remain low, while an infant smartphone culture yields limited capital from data plans.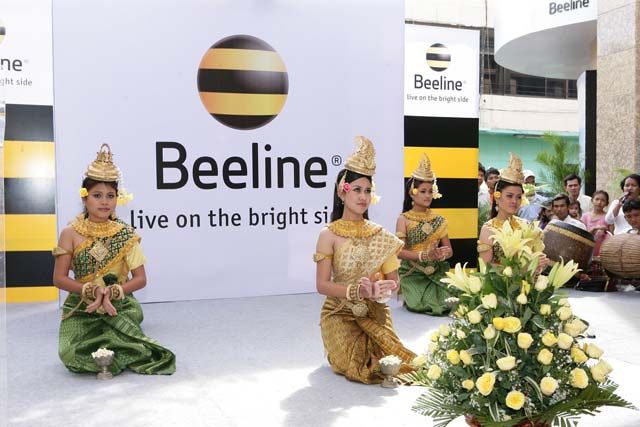 "I think that this had to happen… The market can now begin to move at a level with more sustainable competition finally, and in the long term we won't see any more of these crazy price wars," said Marc Einstein, an independent telecom analyst. "I think in a market the size of Cambodia, in terms of population and GDP [gross domestic product], you can only have three, maybe four operators for the sector to be sustainable."
While the price war delivered cheap prices to consumers, it scared off investors unwilling to foot the bill to upgrade what is considered to be one of the region's most outdated telecommunication infrastructures.
"I would say that because of the initial rush of entrants, the equipment was improved substantially, but… now quality is definitely toward the bottom compared to Thailand or Vietnam," Einstein said.
From 2006, the Ministry of Posts and Telecommunications handed out a rash of mobile spectrum licenses, bringing the total number of operators to eight within three years, and prompting a vicious promotional campaign in a country of 15 million people. Consumers snapped up free Sim cards, monthly cash prize giveaways and top-up bonuses worth up to triple the price of a pre-paid card while investors poured millions into coverage expansion and infrastructure overhauls.
At first, services improved. But as huge promotions became the industry standard, the price of a domestic call dropped to just $0.01 per minute, far below Thailand's $0.05 to $0.06 per minute and around $0.15 per minute paid in Hong Kong.
"Most of the telecom companies in Cambodia were started [on the back] of large… wealthy companies. The aim became for operators to build up their subscriber bases and a pricing war was started," said Atip Rittaporn, the former chief executive of the now defunct brand Mfone.
High operating costs – companies have to pay 7% to 10% revenue tax – quickly weighed on profit margins.
"To run a telecom company in Cambodia costs more in operating costs compared with other places due to the lack of electricity [so] you have to use a solar power generator," said Rittaporn, who founded Mfone in 1992 when it was called Cambodia Shinawatra, adding that operators began paying for extensive marketing campaigns.
Ian Watson, CEO of CamGSM's brand MobiTel, which is owned by local conglomerate Royal Group, echoed that the consolidation was a necessary evil for the sector.
"You cannot grow in a market like Cambodia with the existing price war. If you want people to invest in the future, you need to have fair prices that are also competitive," he said, adding that MobiTel currently averages 3.5 million active subscribers in any given month, with his firm now targeting the launch of 4G services in the final quarter of this year.
"It is good that [Axiata and Latelz] merged, but we are not worried because of what we are able to provide to the market," Watson said.
Simon Perkins, former CEO of Hello Axiata and current executive director on the board of directors with Latelz, said the deal would solidify newly founded Smart's position among a small group of operators who will eventually share Cambodia's market.
"People will have the confidence to begin investing in the market again," he said. "We found that businesses were waiting on making purchase decisions until there was some movement, such as a merger."
Perkins added that a reduced number of competitors would result in long overdue price increases for mobile services among the remaining operators, although it is unclear by how much.
Nevertheless, some experts are not expecting a dynamic shift in the way the market functions or behaves until there is further consolidation among operators.
"The problem is that, even at six players, there is still going to be a price war at a high level of competition," said Dimitry Bushik, chief commercial officer at Excell, one of Cambodia's mobile operators.
That moment may come sooner rather than later as Netherlands-based Vimpelcom, which owns mobile operator Beeline is widely believed to be exiting the market after issuing a $527m impairment charge for its Cambodia and Vietnam operations last year prior to shutting down its Vietnam operations a few weeks later.
Experts have also said that Vietnamese-owned Metfone is aggressively pursuing an exit plan while 'qb' and Excell have been mentioned in various merger and acquisition deals.
Over-saturation is not the only problem plaguing the sector. Despite the presence of two governing bodies – the Ministry of Posts and Telecommunications and the Cambodia Telecom Regulator, which was established last year following calls from operators for better regulation – operators claim the market remains under-regulated.
"On the regulation side, too few rules were put in place with the thinking that this competition would provide the best way to make the most affordable rates for Cambodians. At the same time, the rules for this competition are not very fair," Bushik said.
In July last year, Hello, Smart and Metfone filed complaints claiming that CamGSM owed them collectively more than $1.5m. Most of these debts have since been paid. In February, Smart Mobile filed a court complaint to collect unpaid costs from bankrupt telecommunications firm Mfone. The Phnom Penh Municipal Court has issued a notice appointing an administrator to oversee the liquidation of Mfone's assets.
"There are always legal suits flying around and disputes between the operators – regulators must get ten letters a day from disgruntled operators in this market," Perkins said, adding that fewer competitors would help cool the temperament of the industry.
"I think the next thing now is going to be the allocation of 4G licenses," Perkins added. "People here are gaining access to the internet through their phones and there is going to be a demand for 4G-type services."