Homegrown models are becoming increasingly sought-after and valued as beauty icons as the concept of beauty in Southeast Asia changes
By Bridget Di Certo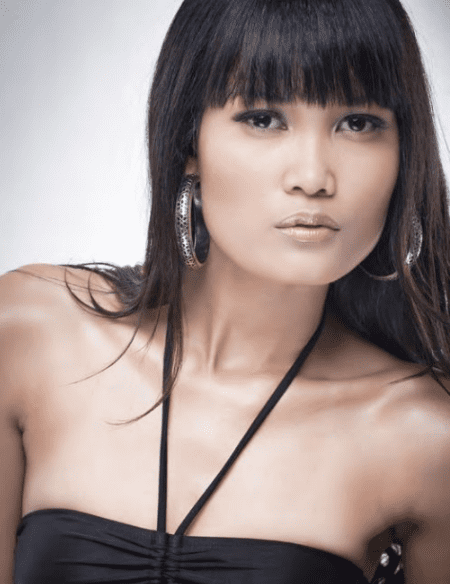 When Cambodian model Kouy Chandanich was selected to strut the catwalk at Australia's fashion week in September, it made national headlines in Cambodia. Twenty-three-year-old Chandanich is approaching fashion icon status in her homeland – a familiar face adorning hair and clothing advertisements in local magazines and on television. She was the star of the country's first ever fashion week in 2011.
A decade ago, the idea of a model from Southeast Asia achieving such an honour in Australia would have been unthinkable in a modelling world dominated by Western sensibilities. Today, success stories for Southeast Asian models like Chandanich are on the rise.
"The market identified with a very white generic look for many years; that was the idea of beauty," said Laura Joy Kiddle, founder of Cambodia-based agency Universal Talent Asia. "In recent years there has been a switch in consciousness about beauty from a grassroots level and the idea of what beauty is has finally started to evolve."
James Hartono, of leading Indonesian modelling agency Edgemodels, said demand for Asian models, especially as beauty icons in promotional material, has skyrocketed in recent years: "Now in Indonesia, there is an increasing demand for the Asian model, especially for billboard and magazine adverts."
While there have always been individual preferences from clients for Western or Asian models based on the client's brand, market or advertising goal, the demand for Western models as beauty icons in Asia once dominated the sphere.
"Especially for runways or photoshoots, mostly Western models were chosen because their skin looked great for the cameras. The other reason is that clients used to think that if they used a Western model it would internationalise their brand," Hartono pointed out.
In Cambodia, Kiddle said, there has been a shift in beauty ideals as well, with local models gracing the covers of magazines and more make-up brands in the Kingdom retailing specific products for darker coloured skin.
"Though it would still be difficult for a model to live on [their modelling] salary alone, the industry is growing stronger and, in time, we can expect to see models and local celebrities launching their own fashion lines, becoming brand ambassadors and continuing to grow as role models for young Khmer girls," Kiddle predicted.
The old concept in Asia of Western beauty as 'international' continues to be whittled away by the success of Asian models abroad and in Western markets.
Hollywood executives this year chose to cast French-Cambodian actress Bérénice Marlohe as a coveted 'Bond girl' in the latest James Bond installment Skyfall.
So robust is the market for Asian models that the global phenomenon reality television show Next Top Model has recently hit Southeast Asian screens, hosted by Australian-Indonesian model Nadya Hutagalung, who famously spoke out against Asian women resorting to plastic surgery to alter their looks.
The show adapts the format of America's Next Top Model, following a group of hopeful young beauties through a model "boot camp" before crowning one of them Asia's next top model. The winner will land a contract with Storm Model Management in London and a cover shoot for Harper's Bazaar Singapore magazine. The show is already scheduled for broadcast in more than 100 countries around the world.
In New York Fashion Week Autumn/Winter in February 2012, there was a 30% increase in the number of South and East Asian models featured in runway shows by the world's top designers.
The international acclaim demonstrates a coming of age in the concept of and appreciation of beauty on a global stage. However, this coming of age would be impossible without its grassroots origins.
Strong and sustained economic growth in Southeast Asia over the past five years, and a remarkable rebound from the effects of the global downturn in 2007, has seen the buying power and economic prosperity of Southeast Asian countries proliferate. With the increased buying power, the increased demand for homegrown models has followed.
"This is mainly due to the Asian market finding peace and confidence in its own identity, which for sure has come around due to a higher social awareness and socio-economic growth as well as a maturing market," Kiddle said.
Sajju Ambat, strategic planner at Vietnam's leading advertising agency, Lowe, agreed that the evolving status of women in Southeast Asia had a big bearing on the demand for beauty icons.
"Southeast Asian women are no longer confined to homes and kitchens, the younger generation of Asian faces is conquering the world," Ambat said. "At one level, our beauty icons have successfully raised their global profile and have been able to carve a niche in the Western world."
The making of a model
Plucked from obscurity at a housewarming party two years ago, Cambodian Kouy Chandanich's modelling career has gone from strength to strength. Last year she was the only Asian model selected as an International Guest Model for Australian Fashion Week.
"When I was a teenager I used to pretend [I was] walking on a catwalk up and down our house – I must have looked like a crazy person," Danich laughed, reflecting on how far she has come in two short years.
Fresh from her first international catwalk show at Australian Fashion Week, Danich is humble about her success, but driven to continue her climb to international acclaim.
"It was very [emotional] for me," Danich said. "I was so excited and proud to be a Cambodian model and represent my country for the first time – to really show the world that Cambodia can do this too and produce international models that are professional and talented."
As the only Asian model at the show, Danich stood out – and for all the right reasons. Her professionalism and work ethic received much acclaim and she graced the pages of a catalogue of magazines from Australia to France and Korea.
"For me, I like my natural skin, I like my small little nose, I like my dark hair – that is what makes me successful now. Why would I ever want to change it?" the 23-year-old said.
"For a lot of Cambodians now they like this Korean sort of style, but personally, I like my dark skin and I would never change it to white. My look is what people like and why they book me," she said of industry pressure to conform to a certain paradigm of 'beauty'.
Danich's beauty icons are also models that broke down barriers.
"Kate Moss showed that a model doesn't have to be tall – she's only 5"7 (170cm). And she is an international supermodel. And Naomi Campbell was the first dark-skinned model that really made people say 'wow'," she said.
Sapor Rendall, the businesswoman behind Sapors modelling agency, discovered Danich at a party two years ago and after a little coercing and encouragement, Danich came to Sapors to put her name on the agency's books. One week later she was on her first assignment.
"You know, Cambodia can be a hard country to break out of," Rendall said. "But when you see someone with so much passion, who puts in so much effort, you want to help them and you want to push them. So many people have wanted to support Danich because of what she is doing for Cambodia."