Six months after Typhoon Haiyan devastated the Philippine city of Tacloban, its business community
remains a shadow of its former self
By Aya Lowe
When the Philippines was hit by Typhoon Haiyan – the deadliest storm in the country's history – the coastal ciy of Tacloban was the biggest urban area in the path of devastation. As the regional centre of the Eastern Visayas, Tacloban served as hub for business and trade in the area.
After the storm, many businesses  were forced to close or left for greener pastures. Many faced huge financial losses brought by the total destruction of their property and are still battling with insurance companies for payouts.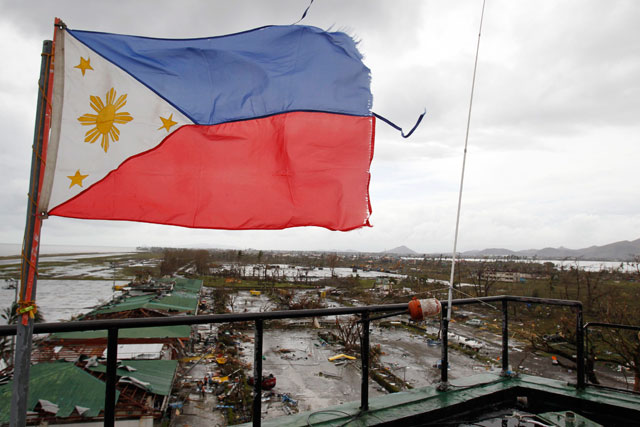 Across the country, some 16 million people were affected, more than 6,000 people killed and 4.1 million displaced across nine regions. The total economic loss is estimated to range between $6.5 billion and $15 billion, according to risk modeling specialist, AIR Worldwide.
Still, the damage to the overall economy remains limited. The typhoon barreled through some of the poorest regions in the Philippines, sparing any significant manufacturing base and largely impacting agricultural areas producing rice and coconuts. The region most affected accounted for just 2.2% of the national GDP in 2012, according to ANZ bank.
"The affected areas account for a relatively small proportion of gross domestic product (GDP), so the impact on headline GDP is likely to be small and manageable," a report by Credit Suisse stated. After the storm, the World Bank lowered its estimate for the country's economic growth this year by only 0.1 percentage point to 6.6%.
"There is a real opportunity here to encourage inclusive growth in a historically impoverished region that has been largely disconnected from those elements driving the national economy," Ronald Mendoza said, executive director at the Asian Institute of Management in Manila.
In the days following the typhoon, the government launched an $8 billion reconstruction programme and set up a cash-for-work scheme. The Asian Development Bank recently opened a new office in Tacloban to boost reconstruction efforts and has approved nearly $900m for immediate recovery efforts and long-term reconstruction. In the city, a lack of electricity, critical infrastructure and in some cases looting has made it a very difficult environment to re-launch a business.
The biggest issue for companies now is trying to replace lost capital as credit services in typhoon-hit provinces have been severely constrained, the World Bank said.
"The hardest part of restarting a business is getting enough credit to buy supplies," said Jason Garrido, a shop owner. "We were using all our funds in rebuilding so we were not very liquid. Some suppliers were nice, they just lent us without terms but to some it was business as usual."
Because of these huge difficulties, only 20 of the 15,000 businesses applied for a business permit renewal this year, according to the city's government. The rest have either left or are still in the process of gathering the funds to restart business.
The lack of business owners has left a black hole in the city's finances. The city treasurer said tax collections for December 2013 reached only $228,500, while the collection target was set at $1.4m for December before Haiyan hit.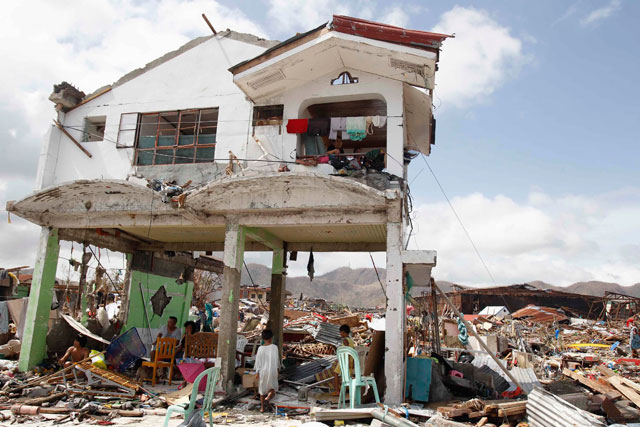 However, there are some signs that businesses are getting back on their feet. The downtown area is littered with 'Just Opened' signs, from new restaurants and bars to petrol stations and banks. For the outlets that are open, business is going well. Hotels and restaurants are mostly filled with NGO workers or visiting delegations who have come to help with reconstruction efforts.
The Calle Zaragosa Cafe was the first restaurant to open in the city, even as a large mound of debris obstructed the front entrance. Because of the lack of competition, they enjoyed a full house every night. "We had hundreds of people coming in," said owner Ludette Ruiz. However, as other restaurants opened, Ruiz noticed a drop in customers.
San Lorenza Hotel, a high-end hotel located downtown, opened for the first time on November 22 and has enjoyed full occupancy ever since. But there is still a lot of work to be done.  "Only 31 out of 50 rooms are functioning. The roof was blown away and water still sweeps in," said Jennifer Montejo, the hotel's general manager.
Another industry that is doing well is hardware and building materials. "We've been very busy here. We're restocking every week and running out of supplies before it comes to re-stocking," said store manager Roger Even.
Many have been diverting their businesses to feed  people's needs. "Many have just gone into different businesses like food and accommodation," Ruiz said. "I opened up a homestay which was able to accommodate 10 people." Other Tacloban residents are taking advantage of gaps in the market. Ken Nodado, a 21-year-old motorbike cab driver lost his house and his livelihood.
Still, he discovered a business opportunity, bought mobile phones in Manila and sold them for twice the price in Tacloban. After a while, he could afford to buy a new tricycle for $1,560 and now earns around $22 a day as his own boss, double the amount of money he was making before the storm.
Aid organisations such as the Tzu Chi Foundation, a Taiwanese Buddhist charity, also try to support the business community by giving no-strings -attached start-up funds to residents rebuilding their businesses. "They were paying everyone money which allowed them to spend. It gave a lot of people a sense of security. It jump-started the economy,"a shopowner said.
As businesses get back on their feet by innovating and diverting, Tacloban is slowly rising out of the rubble and change is visible. Still, it might take years until the local economy has overcome the typhoon's devastation.