The English Premier League has well and truly infiltrated Southeast Asia, with 38% of its viewers hailing from the Asia and Oceania region, four of the 20 clubs displaying Southeast Asian companies as their main shirt sponsors and a host of lucrative, and sometimes curious, commercial deals. Here, we look over some of the most notable business ties that the league has in Southeast Asia, ranging from an obscure snack food to a $36.7m training kit sponsorship.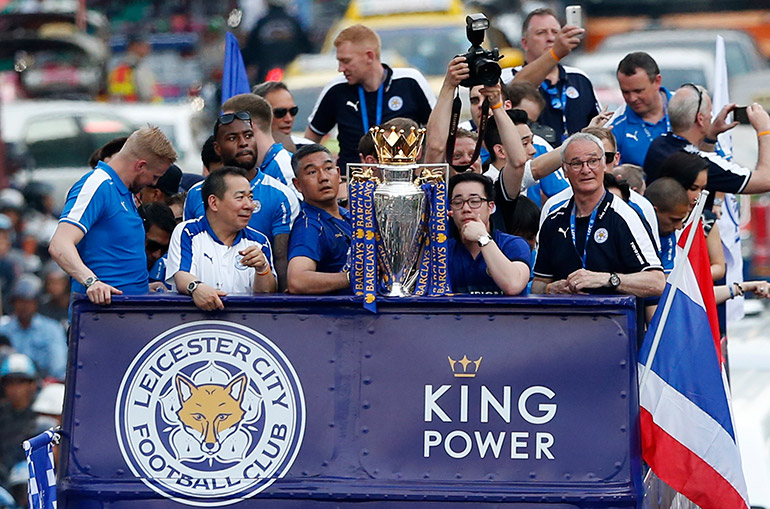 Leicester City – King Power
Leicester City's unprecedented rise in 2016, which culminated in them winning the Premier League championship, brought much attention to Vichai Srivaddhanaprabha, the Thai billionaire who bought Leicester in August 2010 for a relatively meagre $62.4m. As chairman of King Power, a Thai duty-free powerhouse that has a near-monopoly in Thailand's airports, Srivaddhanaprabha put more than $122m into Leicester City and renamed their home ground the King Power Stadium. The politically savvy Srivaddhanaprabha, who is said to have made his fortune thanks to deep political ties in Thailand, has been a popular owner, giving away free beer and doughnuts to supporters and subsidising coach travel to away games.

Manchester United – Mister Potato
Dubbed the "official savoury snack partner of Manchester United", Malaysian potato crisp brand Mister Potato signed on to sponsor the club in 2011 in an effort to "solidify [their] position as the number one stacked chip brand" in Southeast Asia. The crisps are packaged in an elongated tube suspiciously similar to that of Pringles, with the brand owned by Malaysian snack giant Mamee Double-Decker. The sponsorship expired in 2014, but not before legendary Manchester United striker Wayne Rooney appeared in this less-than-flattering advert for Mister Potato.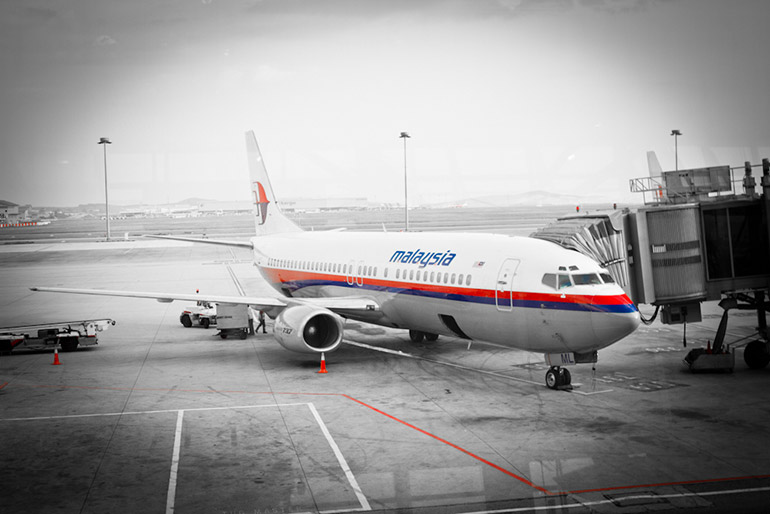 Liverpool – Malaysia Airlines
In a bid to prise Malaysian fans away from their bitter rivals Manchester United, Liverpool signed a three-year global partnership with Malaysia Airlines in October 2016. The deal allows the troubled airline to call on both past and current players to feature in promotional campaigns and means the company's branding will be a constant feature of Liverpool's pitch-side LED advertising screens.
Malaysia Airlines CEO Peter Bellew said that the two brands' shared commitment to family values and Liverpool's strong following in the region meant the partnership was an obvious choice. "Additionally, Liverpool FC will go a long way in strengthening our brand in the UK, our gateway to Europe."

Chelsea – Carabao
With Chelsea's kit already emblazoned with the Yokohama tyres logo, Thai energy drink manufacturers Carabao had to settle for a place on the London team's training kit. Agreed in November 2015, the deal guarantees that the Carabao logo will feature on Chelsea players' and staff's training kits for three years from the 2016/17 season, at press conferences, as the team travels and as the team warms up before games. Thought to be worth $36.7m, the partnership was the first time a club had signed up a new partner as its training wear sponsor.



Everton – Chang
Thai beer giants Chang's association with the blue side of Merseyside has been the longest-running shirt sponsorship deal in Premier League history. Now in its 13th year, the partnership has helped expand the side's fanbase in Asia and increase awareness of the Chang brand. The deal expires at the end of the current 2016/2017 season and one of the English game's historical superpowers is expected to bring in fresh investment.