In less than a generation, the global economic lineup will be starkly different than the one we know today. China, which surpassed Japan in terms of economic size in 2011, is projected to maintain its lead by 2050, followed by India. By contrast, the US will trail a distant third, at nearly half the economic size of China. In fact, China's entry into the heavyweight economic club marks its bittersweet journey since Mao's revolution and the formation of the People's Republic in 1949, eradicating a century of humiliation at the hands of Western powers.
As a result of this development journey, in recent years much has been discussed about the potential "Thucydides trap", which pits a rising power – in this case, China – against an established power, currently the US, and which inevitably escalates toward war, as happened in ancient Greece between Athens and Sparta. And indeed, the reality is that both China and the US are increasingly blurring the lines between economic and national security advantages – such that a formal declaration of war may not be necessary. Already over the last decades, China and the US have in fact been engaged on three fronts:
The first front is on vivid display, in terms of speed, scale and intensity, in the South China Sea, where one-third of global shipping traffic converges. There, China asserts its maritime and sovereign claims through anti-access and area denial strategies, which make it more costly for the US and its allies to maneuver. These Chinese strategies include massive land reclamation starting in 2014, which has led to the creation of a series of islands from submerged shoals – all conveniently equipped with airstrips, port facilities and defense/offensive capabilities. The longstanding dispute over the "maritime features" of the Spratly Islands, claimed by China, Malaysia, Taiwan, Indonesia and Vietnam, represents a prime example of China's abundant power display and sovereign assertiveness.
The second front, though much less visible, concerns cyberspace, cyberweapons and the mastery of, and access to, high technology, ranging from semiconductors and quantum computing to artificial intelligence. While this front unfolds mainly quietly, China, along with Russia, has demonstrated its willingness to invest heavily in the sector through its Made in China 2015 industrial policy, or to purchase new technology through venture capital investment in Silicon Valley.
But it is the third front, analysed here in greater detail, that is increasingly becoming as visible as the first. It even carries an official name: the Belt and Road Initiative (BRI). What is BRI? In essence, it is a trillion-dollar-plus lending programme for infrastructure, funded by China and executed mainly by Chinese building contractors. It allows capital-starved or poor countries to tap into a pool of capital to build and expand highways, railways, bridges, ports, pipelines, and power plants. The infrastructure network links the countries to China, and each other, in a vast web of markets, all purportedly benefiting buyers and sellers alike. This network consists of two global routes: one retraces the historical Silk Road connecting China through Central Asia, and one spearheads the maritime routes from China through Southeast Asia and on to South Asia, Africa, and Europe. In Asia, the BRI portfolio is supported by a dedicated lending arm, the Asia Infrastructure Investment Bank (AIIB), established in 2012 and headquartered in Beijing. The AIIB joins a host of state-owned enterprises that already invest, lend and build overseas, such as the China Development Bank, China Export-Import Bank and New Development Bank.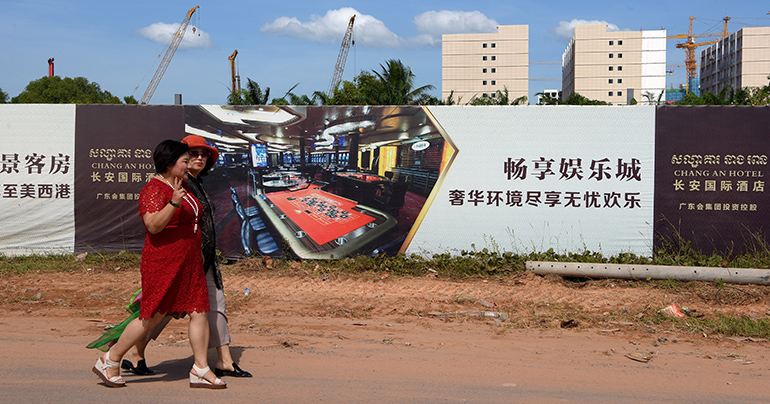 Six years since its launch, BRI has built an impressive portfolio. However, will that buildup provide overall progress in the countries that sign up as part of it? That is, of course, the way Chinese President Xi Jinping promotes the initiative, but it raises questions about his motivations.
Is it big-brotherly love?
In developing Asia alone, where demand for infrastructure until 2030 is estimated at $1.7 trillion per year, BRI and its supporting lending institutions fill a significant chunk of the financing gap. In Lao PDR, the $6 billion Lao-China railway, agreed in 2016, was the largest foreign investment in Laos that year, equivalent to 35% of the country's GDP. In Cambodia, China's investment has triggered a construction boom that reached $18 billion in 2017, in a country where GDP is slightly over $22 billion. In Myanmar, the government just signed a $1.3 billion deal for the construction of a deep-sea port off Rakhine state that will connect it with China and the East-West Economic Corridor of the Association of Southeast Asian Nations (ASEAN). In Pakistan, China inked a $2-billion loan just days after the elections of Prime Minister Imran Khan in August 2018. And the list of recipient countries, all minority partners in these deals, goes on and on. It also encompasses numerous countries in Africa, Latin America, and Central and Eastern Europe, particularly in the Balkans. The argument for borrowing remains straightforward: for many of these countries, access to international capital markets is difficult and China represents an easy, friendly, and obvious "brotherly" source of funds – omnipresent and controlling.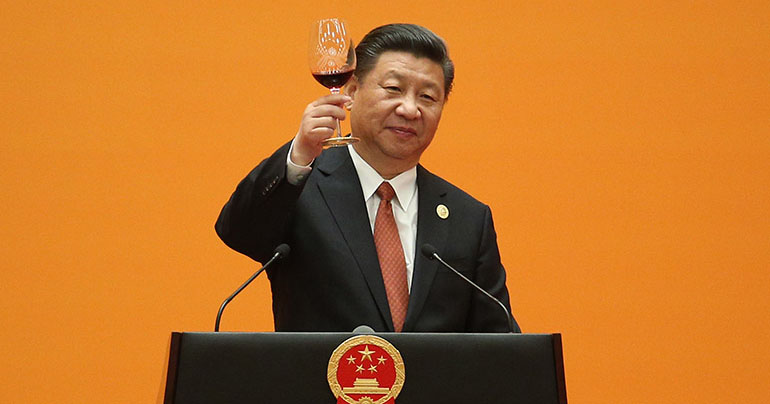 Enter the NINJA – or is it a Trojan horse?
The European Union, US and India, along with the International Monetary Fund (IMF) and Asian Development Bank (ADB), have raised deep concerns about BRI loans. Similar to the infamous NINJAs (No-Income, No-Job, No-Asset) loans that American homeowners obtained in the heyday of the sub-prime indulgence, the cold view from the West argues that BRI loans would lead vulnerable countries with failed governance into a debt trap where they would not be able to pay back the loans and would have to compensate in kind. And indeed, there are already many examples of recipients being trapped.
Sri Lanka is the poster boy of BRI gone bad. From 2010 to 2015, then-Sri Lankan President Mahinda Rajapaksa tilted decisively toward China in exchange for large-scale infrastructure projects, many of which bear his family name. Failing to meet its debt obligation, the successor government handed over to China the deep-water port of Hambantota, along with 15,000 acres of land around it, for a 99-year lease, in exchange for a debt write-off of $1.1 billion. This has provided a strategic foothold for China in the Indian Ocean, just a few hundred miles from India, China's longtime nemesis. Similarly, in the Maldives, the newly elected government is assessing the country's Chinese debt inherited from the previous administration. Last but not least, Malaysia, which is $250 billion in debt, in late 2018 cancelled a $20 billion, Chinese-sponsored rail link and two oil pipeline projects.
In Europe, meanwhile, China's BRI investment has been on overdrive since the 2008 debt crisis in the Eurozone. China entered into a cash-for-port deal with Greece in 2016, with Greece handing over the management of two of the three terminals of Piraeus, its largest and most historic port, for $1.7 billion. Since the Piraeus deal, China has targeted similar facilities in Italy, Spain, Portugal, Malta and Cyprus – creating a maritime "road" strategic value chain that confers China a commanding platform in the Mediterranean. While this naval connectivity suits China, it is driving a corrosive wedge in the European Community. It pits Western and Northern members, who find BRI much like the "Trojan horse" – seemingly harmless but malicious in reality – against Southern, Central and Eastern Europe, who are warm and welcoming to the initiative. In 2017, for example, the fracture led Greece to block the EU statement at the United Nations criticising China's human rights record.
A similar development is unfolding within ASEAN. The Philippines government, two years after its landmark victory at the UN-backed Hague Tribunal over China's territorial claims in the South China Sea, has now chosen to back down despite popular sentiments to the contrary. Instead, it has embraced China, in exchange for significant business deals. Critically, its retreat fatally undercuts the case made by a host of other ASEAN members, particularly Indonesia, Singapore, Thailand, Malaysia and Vietnam. Also within ASEAN, Cambodia watered down the group's 2016 communique and skipped any reference to the ruling earlier that year by the Hague court.
For China, all this could become a weapon of choice to bend the current global monetary order, access new markets, and extract the leverage it has sought, in vain, from the postwar multilateral architecture. As such, an informal "Beijing Club" built on its expanding clientele might emerge as a competing forum with the Paris Club of sovereign lenders, from which China has pointedly stayed away. In turn, such a Beijing Club could profoundly change the terrain for debt restructuring, not only significantly reducing Paris Club supremacy, but also forcing the IMF – usually the lender of last resort – to accommodate China's financial clout. Specifically, debtor countries might grant to China priority financial guarantees over Paris Club creditors when it comes to debt repayment.
As for international trade, although Chinese companies' productivity has recently improved, they still rely a lot on government support, the more so in research investment, and enjoy a huge and protected domestic market. Therefore, BRI might offer many more benefits to Chinese companies than others; trade is already widely unbalanced, which motivated US President Donald Trump to start applying unilateral sanctions to Chinese goods. On a less aggressive note, France's President Emmanuel Macron, during his summit with President Xi in January 2018, stated that BRI roads "cannot be a vehicle for hegemony, [it] must work both ways".
In fact, the central question for the West now is how to stop the "willing victims," while avoiding knee-jerk reactions that could backfire on both sides in the long term. US Secretary of State Mike Pompeo expressed this collective frustration when he declared in August 2018 that there is no rationale for the IMF, using American tax dollars, to bail out Pakistan or other countries that have obtained loans from China but are unable to repay. However, Pompeo offered no viable alternative.
Overall, the reality is that the West as a whole is at a loss in finding a commensurate and compelling counter-strategy to China's global tour de force. Besides hectoring the BRI as a debt trap while praising the virtues of austerity and fiscal rectitude, the response by the US, EU and others has simply been too little, too late, and too ineffective. In this undeclared war, their challenge is how to move against China when there are no demarcated frontlines, no overtly defined offensive policy or budget, and no visible target to shoot down. For now, the West just flounders.
Minh Pham is the former United Nations Representative in Maldives, Jamaica and Laos. Yves Carmona is the former French Ambassador to Laos and Nepal.