Chuh A bears the burdens of Vietnam's history. He is 33, well-built and tattooed, and smiles easily – despite his circumstances. Sitting in a coffee shop near Ho Chi Minh City Hall, he described the jarring transition of his forced relocation from North Carolina to Vietnam, a country whose current regime his Vietnamese father once fought against and eventually fled. Over 14,000km and a communist border now separate Chuh from his family, including his fiancée – he optimistically calls her his wife – and their four daughters.
Sixteen months of separation have taken a toll.
"I talk to my kids and wife every night… I don't want my daughters to miss out on who I am," he said. "My second daughter and oldest daughter… they say, 'Father, why you left us?' That hurt."
Chuh was deported to Vietnam during the first year of Donald Trump's presidency. The US president had campaigned on a xenophobic, protectionist platform and used the early months of his term to push this agenda and expand the rolls of immigrants eligible for deportation. Those who had relied on a degree of protection from the government suddenly no longer could.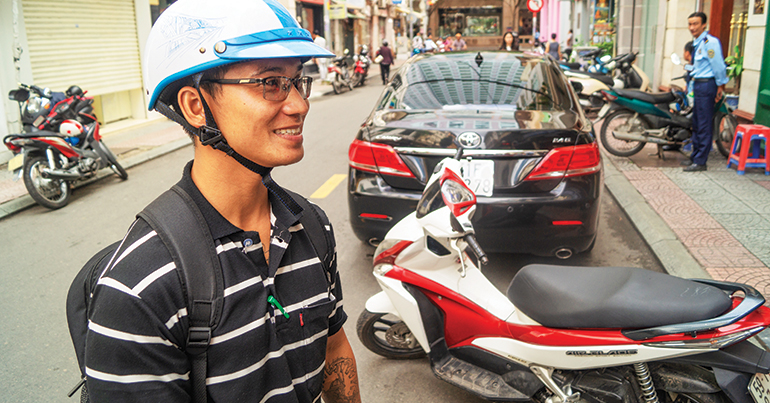 The US and Vietnam inked a deal in 2008 agreeing to the deportation of certain Vietnamese – those without legal residency and some convicted of crimes – but exempting all who arrived in the US before 12 July 1995, the date the two nations had re-established diplomatic relations. Those who arrived before that date were considered refugees and were thus protected.
Additionally an ethnic group persecuted in Vietnam, the Montagnards, had always been unofficially exempted from any deportations. The Vietnamese government historically would not release the necessary papers to accept them (ostensibly to prevent Montagnards from returning to Vietnam), and the US would release them after six months under "orders of supervision". This changed under Trump.
The Trump administration reinterpreted the accord in March 2017, making it inapplicable to those with criminal convictions even if they had arrived before the 1995 date. At that point, Immigration and Customs Enforcement (ICE) determined that 8,600 Vietnamese nationals were eligible for deportation (though it's unclear what that number was before). Vietnam, invested in maintaining its strong relationship with the US, officially relented to Trump, agreeing to issue the necessary travel papers to the expanded roster.
But Vietnamese officials and the US ambassador to Vietnam at the time, Ted Osius, both quietly opposed the president and purposefully slowed down the process, hoping to limit the total number of deportees.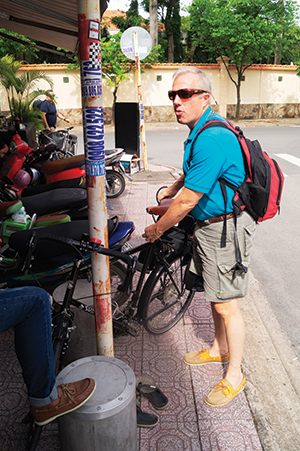 Osius, who mostly opposed the deportation of pre-1995 arrivals, began contacting Trump officials in May, warning them that focusing on these deportations would aggravate Vietnam and endanger the potential success of the president's upcoming November 2017 visit.
The Trump administration told Osius that its intention with deportations in general was merely to send people back to the countries of their birth, but Osius pointed out that in the case of Vietnam, it isn't that simple. While many deportees are returned to countries around the world they might not remember and know nothing about, many of these pre-1995 arrivals are returning to a regime from which they fled.
"Their country doesn't exist. South Vietnam isn't a country anymore," said Osius. "It's ludicrous to claim that they're being sent back to their country, because no, they're being sent back to a country that has a red flag… and which many of them fought [against] for half their lives."
The Trump administration abruptly terminated Osius's ambassadorship in November 2017, days ahead of the president's visit. Osius, rather than await a new appointment, later resigned from the State Department in protest of these deportations.
A new understanding
To deport someone, the US must receive certain travel documents from the individual's country of origin. Phi Nguyen, the litigation director of Asians Advancing Justice-Atlanta (AAJ-A), said Vietnam dragged its bureaucratic feet on this, issuing "far fewer travel documents for pre-1995 Vietnamese than were requested". Nguyen said that, to her knowledge, Vietnam issued these papers for only 12 pre-1995 Vietnamese since March 2017. (ICE's annual reports do not differentiate between pre- and post-1995 arrivals.)
"Yeah, they've slow-rolled it," Osius said, referring to the Vietnamese government. "But they never said no."
California District Judge Cormac Carney, responding to a class action lawsuit filed by groups including AAJ-A against the government's indefinite detention of pre-1995 arrivals, reached a similar conclusion. "The government's data," Carney wrote, "shows that Vietnam has consistently refused travel document requests for pre-1995 Vietnamese immigrants."
The Trump administration, forced to clarify its position to Carney's court, said that it reached a "new understanding" with Vietnam this August and, as a result, is no longer pursuing the deportation of pre-1995 arrivals. This new understanding does not provide relief for those who have already been deported, some of whom are "Amerasians" – the children of American soldiers and Vietnamese women.
Phi Nguyen says those already deported can return to the US only if they can convince a US immigration court that their original deportation order is flawed. Nguyen knows of one attorney at Asian Americans Advancing Justice – Asian Law Caucus who was able to do this recently for a Cambodian-American, who is the first to return to the US after being deported.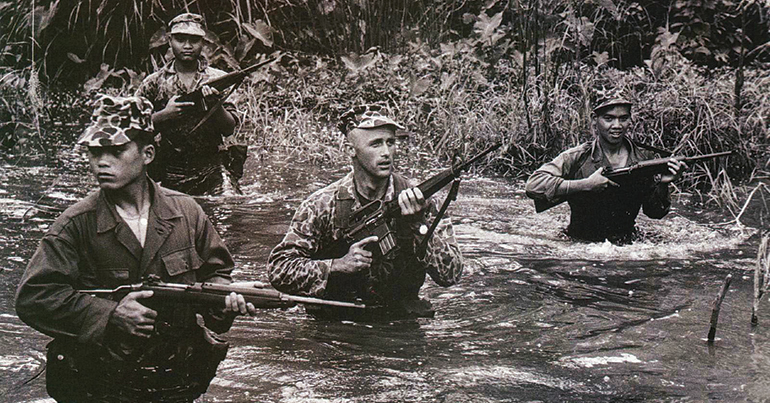 The discrimination of the Montagnards
The Montagnards are a Central Highlands ethnic group that has long been a target of discrimination by Vietnam's Kinh majority. "Montagnards are an ethnic minority group in Vietnam with links dating back to both the French and American special forces during the Vietnam War, so, as such, after the fall of Saigon in 1975, many faced persecution and imprisonment," said Hoi Trinh, a Vietnam- born and raised human rights lawyer.
Chuh's 71-year-old father, Tony Ngiu, along with 40,000 other Montagnards, assisted CIA officers and Green Berets during the Vietnam War. He paid for this service with nine years in a post-war Communist re-education camp before fleeing to the US with his family, including Chuh, then 13 years old, in 1998. Chuh's status as both a Montagnard and the son of an American-allied operative makes him a target for governmental discrimination in Vietnam. It also renders his deportation unprecedented, said his pro bono lawyer, Tin Thanh Nguyen.
"Vietnam did not issue travel documents to ethnic Montagnards before. This definitely changed under Trump," said Nguyen, who told Southeast Asia Globe he knows of three or four Montagnards who have been deported.
While the exact number of Montagnards living in the US is unknown, around 20,000 live in Chuh's former home state of North Carolina, the largest such community outside Southeast Asia.
ICE deported Chuh in July 2017 after holding him for 13 months. He was convicted in 2013 of trafficking the party drug ecstasy, earning an aggravated felony. Although this was his first conviction of any kind, the severity of the crime legally stripped him of his ability to renew his lawful permanent resident status (better known as a green card), a privilege he had held since 1999. Chuh's green card expired while he was in prison.
"I'm angry at myself for doing some dumb and stupid stuff," he said. "That's why I'm here [in Vietnam]. If I don't do anything like that, I'd still be over there with my mom, my dad, my wife, my kids."
In Vietnam, Montagnards are "at the bottom", Chuh said: "They call us a monkey from the jungle [and] dumb and stupid minorities from [the] mountains who don't know anything."
Many Montagnards are also Christians, meaning "there is some overlap between ethnic and religious discrimination," according to Joshua Kurlantzick, senior fellow for Southeast Asia at the Council on Foreign Relations. Vietnamese state media has in recent years referred to Montagnard Christian beliefs as "evil way" religions outside the bounds of "pure" belief systems. In March, police arrested 25 Montagnards in Gia Lai for "proselytising an unsanctioned religion". The whereabouts of the arrested are unknown, according to the US-based Montagnard Human Rights Organisation.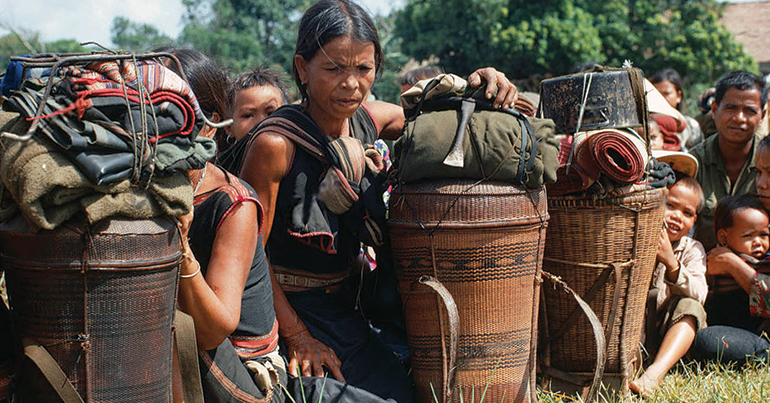 Chuh said the Vietnamese government gives a "super hard time" to Montagnards and anyone whose family fought for the US. "You try to ask for government help, they're not gonna help," he said. Chuh claimed the government has confiscated land from villagers in Kon Tum, where he was born and briefly lived after he was returned. Human Rights Watch has made similar allegations. "That's the reason why I don't want to stay in the village," he added. "I don't want that harassment from the police."
"The fact that they are… considered as inferior to the general Vietnamese population also contributes to the problem of discrimination that they face in their daily life," Trinh said. "To this day, we continue to see Montagnards fleeing their traditional home in search of asylum."
When asked to connect Southeast Asia Globe with additional deportees, Chuh said many of them have gone off the grid, changing their cellphone numbers and Facebook names. "We just want to live our life and see our families," Chuh said. "We don't want any trouble from the government or law enforcement… We want freedom."
Trump's new dawn
In 2016, when US Immigration Court Judge William Cassidy heard Chuh's case, Barack Obama was still in the White House and Vietnam still refused to repatriate Montagnards. Chuh, taking his community's advice, signed his order of removal. He assumed that Vietnam, as it had for every previous Montagnard, would refuse to issue the travel papers necessary for deportation, and that ICE, as it had for every previous Montagnard, would eventually release him.
Zadvydas v. Davis, a 2001 US Supreme Court ruling, requires the government to release deportable people after a reasonable time. The Obama administration, recognising Vietnam's unwillingness to issue the papers necessary to deport Montagnards, released those in detention after six months. But the Trump administration, following the pressure it had put on Vietnam, believes the receipt of these papers to be "reasonably foreseeable", in line with the Supreme Court's language, and holds Montagnards indefinitely in their absence. Chuh, in 2016, could not have known of this unprecedented coming policy shift that would consign him to 13 months in ICE custody and a lifetime in Vietnam.
"I listen[ed] to the people that say, 'Look, Vietnamese government don't accept you, they don't accept anybody back, so all you gotta do is just sign the paper and in six months ICE will release you'," Chuh recalled. "I [was] sorta like, well, yeah, let me believe my people."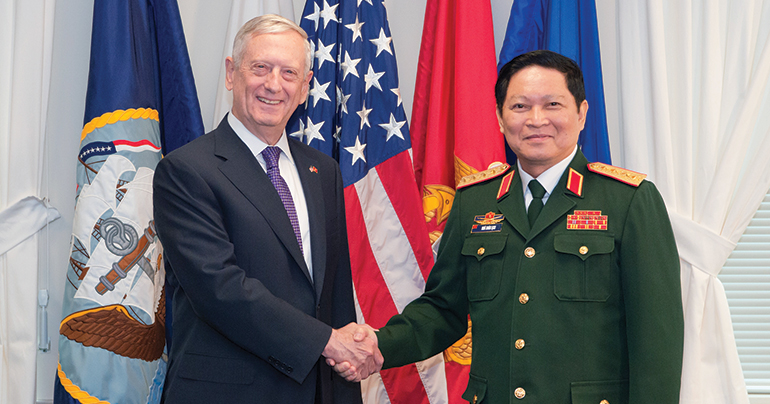 His June 2016 hearing with Judge Cassidy lasted about five minutes. At one point, Chuh's lawyer, Tin Thanh Nguyen, said the judge mistakenly told Chuh, "Buenos dias" – "good morning" in Spanish – before correcting himself and issuing Chuh's final order of removal. Nguyen said Chuh "did not express a fear of persecution [to Judge Cassidy] because the thing to do back in the pre-Trump days… was to take the order of removal and get released [after six months]".
Nguyen realised in 2017 that Vietnam had begun accepting Montagnards, and quickly filed a motion to reopen Chuh's case. The motion references a letter written by US Congressman David Price requesting that ICE consider an exemption waiver for Chuh due to his status as a Vietnam War refugee. The 52-page document states: "In Viet Nam, Respondent faces a grave risk of persecution, torture, and death based on his ethnicity, kinship ties, imputed political opinion, religious belief, and membership in a particular social group." Judge Cassidy denied the motion.
Both the US Consulate in Vietnam and ICE provided Southeast Asia Globe with statements carefully endorsing the deportation of Montagnards.
"Facilitating the removal of aliens from the United States who are subject to a final order of removal, particularly those who pose a danger to national security or public safety, is a top priority for the US government," said Dennie Hoopingarner, information officer for the US Consulate in Ho Chi Minh City.
ICE spokesman Brendan Raedy issued a similar statement and added that the agency does not consider individuals' ethnic identity in the deportation process: "ICE will not exempt classes or categories of removable aliens from potential enforcement."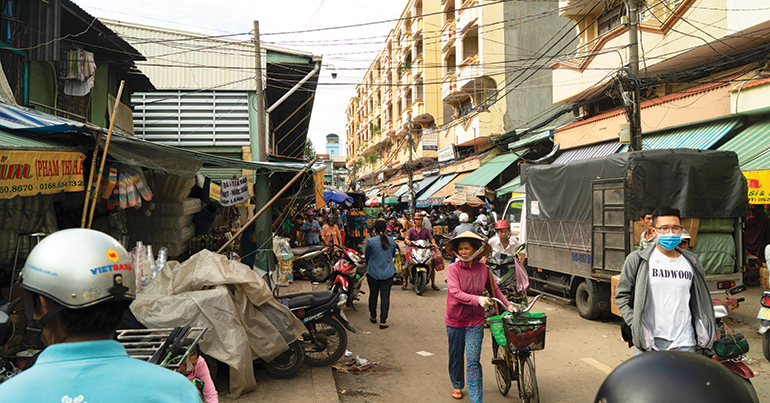 Inside of me, I'm crying slowly
When Chuh realised in July 2017 that he was about to be deported, he asked ICE officers to see or at least speak by phone with his children and wife one last time. "I want[ed] to call my wife and say, 'Hey, I get deported, and just take care of yourself and the kids. Tell the kids I love them and I love you and I'm sorry'," he recalled. The ICE officers, like Judge Cassidy before them, denied his plea, Chuh said, and instead dragged the unwilling deportee onto a plane bound for Vietnam.
Chuh's fears of Vietnamese government persecution, ignored by US courts, immediately reared their head when he arrived in Vietnam. Customs officers at Ho Chi Minh City's Tan Son Nhat International Airport welcomed him back to his country of birth by threatening to arrest him for lack of a passport, so he handed over the majority of his wallet's contents, slipping the bribe quietly across the desk. Chuh, lacking a passport from either the US or Vietnam, is still waiting to be issued a Vietnamese passport.
Other police officers, wearing the uniforms of the Communist regime that had imprisoned his father, bombarded Chuh with probing and threatening questions.
"'Who's [your] dad? Who's [your] mum? Why are you back here? You know what we will do to you?'" he remembers being asked. Chuh suspected these officers knew exactly who he was – and that his father had been allied with the US in the 1970s.
Chuh soon made his way to his childhood home of Kon Tum, a sleepy and remote Central Highlands Montagnard stronghold. Within a month or so, police began coming to his new rural residence, asking for odd information, such as his family's US address, and demanding he come to the police station. "I had to keep paying them every time they visit," Chuh said. "I don't have anything… so all the things I had, [I] give to them."
Chuh, hoping to escape the harassment, left Kon Tum and moved to Ho Chi Minh City, where he tries to blend in, wary of his ethnicity and religion, and the anti-communist legacy of his father – undesirable attributes to the regime in Hanoi.
"I'm try[ing to] squeeze in… It still doesn't fit," he said of life in Vietnam. "My mind is still over there in America. I wake up every morning, I look at the ceiling like, 'What the hell?' [It's] the same thing when I was in prison."
Despite his situation, Chuh refuses to blame President Trump or the US, instead citing shortcomings in his own character.
"That's an everyday question I ask myself: 'Why am I here? Why can't I be a better person like everyone else? Why am I always by myself?'"
Chuh, in a tone betraying his smile, added solemnly: "Inside of me, I'm crying slowly."