The world of media is changing, and Minh Bui Jones, founding editor and publisher of the Mekong Review, knows all about it.
He launched the quarterly literary magazine back in October 2015, flying in the face of the digital revolution that has been sweeping the media for the past two decades. Nearly four years on and the magazine, a collection of political features, interviews, arts reviews and poetry, has become a fixture on magazine stands across Southeast Asia. Malaysian writer Bernice Chauly once said of it, "there hasn't been anything like this. Ever."
Its success is not something Bui Jones imagined when starting out.
"I launched it because I'm obsessed with print journalism," he told Southeast Asia Globe via email, but added that he didn't have high expectations.
"You never go into these things with confidence, only fear. You go into them hoping to make it to the next issue and to come out in one piece."
But Bui Jones' battle to survive in the new media landscape is far from the only frontier. Around the region, other publications are facing their own hardships.
Perhaps no one epitomises that struggle more than Maria Ressa, the co-founder and CEO of Philippine news website Rappler. The publication began life as a Facebook page before evolving into a fully fledged news site in 2012. Since then, it has grown into one of the most influential news outlets in the country.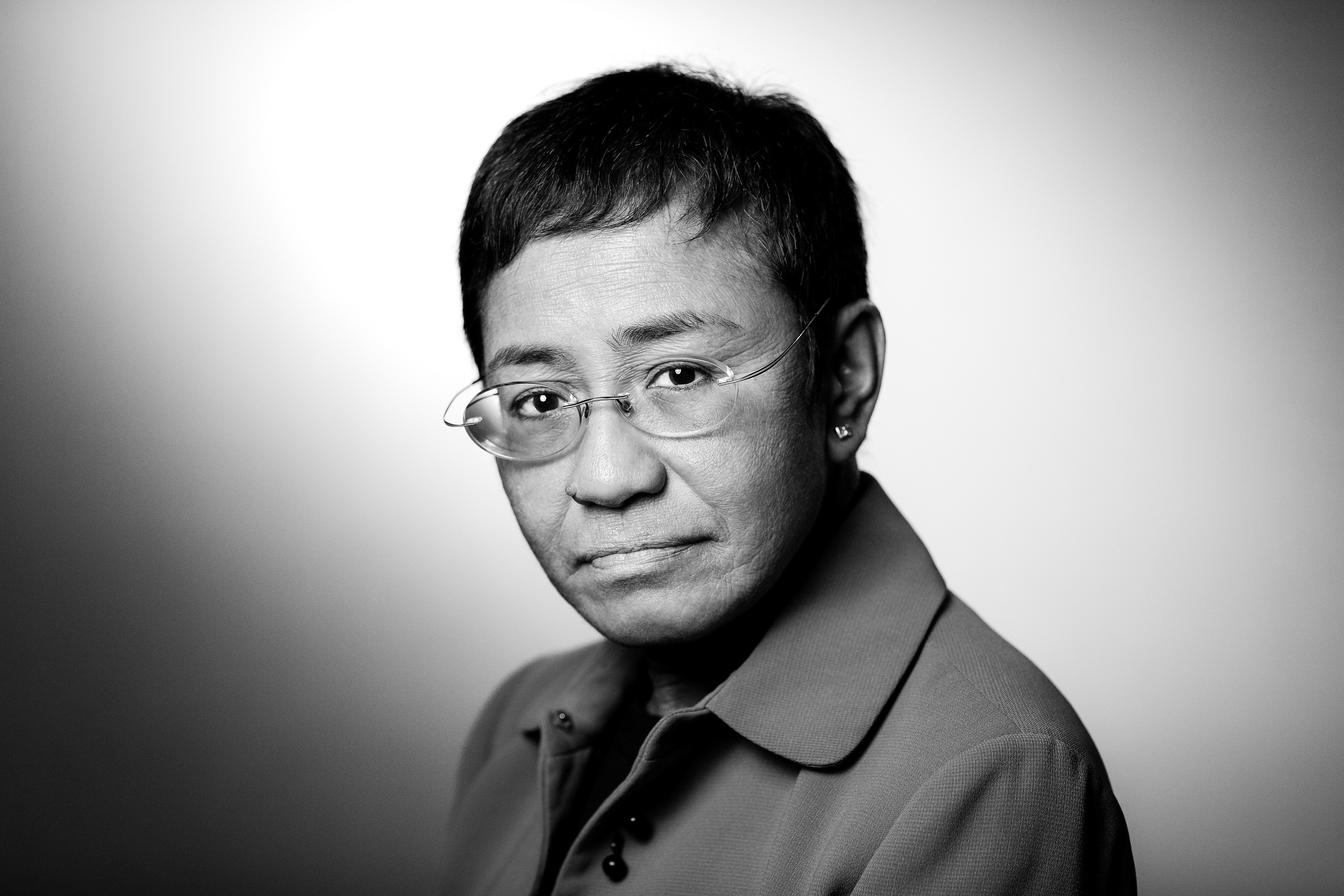 But now Rappler is contesting 11 legal disputes as the Philippine government, headed by President Rodrigo Duterte, steps up pressure on media critical of his administration. Ressa herself is involved in ten of those cases, and between February and March this year was arrested twice in a five-week period. She told Southeast Asia Globe that she believed she was being targeted simply for doing her job.
"I think it's because we continue to challenge impunity," she said.
Ressa said that the "government tries to make it seem like we're against something", but said that her approach to reporting has always been the same – and that won't change now.
"Since I began reporting in 1986, I've worked the same way with the same standards and ethics in all the different countries in Southeast Asia," she said. "And you know, when it matters, that's not the time when you should buckle or change."
The Philippines is not the only country in the region where press freedom is under threat.
Out of the 180 countries surveyed in Reporters Without Borders' 2019 press freedom index, Timor-Leste was the only Southeast Asian country to make it into the top 100. Other countries in the region found themselves racing towards the bottom of the pile, with Vietnam the worst ranked at 176.
As far as the media is concerned, Ressa said, we're living through a time of "creative destruction".
| | | |
| --- | --- | --- |
| | Reporters Without Borders World Press Freedom Index 2019, Southeast Asian countries | |
| Ranking | Country | Difference from 2018 |
| 84 | Timor-Leste | +11 |
| 123 | Malaysia | +22 |
| 124 | Indonesia | 0 |
| 134 | Philippines | -1 |
| 136 | Thailand | +4 |
| 138 | Myanmar | -1 |
| 143 | Cambodia | -1 |
| 151 | Singapore | 0 |
| 171 | Laos | -1 |
| 176 | Vietnam | -1 |
But while press freedom has become more prominent in international coverage recently, Kirsten Han, editor-in-chief of online publication New Naratif, said that repression was nothing new to the region.
"[Press freedom] is going downhill, but I don't think Southeast Asia was ever doing particularly well as a region," she said. She gave the example of Singapore, saying that a lack of press freedom has been a "long-standing problem" in the city-state.
And although Bui Jones stated his concern about the media being targeted, he also warned against over-sensationalising the issue.
"I feel when we talk about the state of our profession we need to be cold and precise about it or else we'll succumb to navel-gazing and self-pity," he said.
Ressa has a similar belief, saying that we shouldn't always concentrate on the negatives.
"Often we do the story when we say, you know, it's really bad," she said. "And it is really bad. But I think we also have to do the rallying cry if it's really bad, if it's being destroyed. What are we going to create in its place?"
It's a question that Splice Beta, Asia's first-ever media startup festival, has been trying to answer.
Hosted in Chiang Mai in May this year, the three-day event was hosted by Splice Media, a Singapore-based startup working to transform media in Asia. On its website, it describes itself as the "Nieman Lab of Asia (without the funding)".
"I cringe when people use the label 'independent media' liberally"

Alan Soon, Splice Media
The summit brought together journalists, publishers, researchers and academics in the media field for a series of talks and masterclasses.
"We wanted to demonstrate that there's a community of media startups to celebrate, and also to offer a different framing to the often pessimistic view of media today," said Alan Soon, co-founder of Splice Media.
His use of the term media startups is purposeful. For Soon, the phrase refers to "a nimble, digital-focused organisation involved in creation of content, or the tools that enable its creation, distribution, and amplification".
These organisations are often described as independent media publications, but Soon dislikes the term.
"I cringe when people use the label 'independent media' liberally because it doesn't actually say what they're independent from. Is it government money? Is it business interests?" he said.
He offered a different suggestion.
"Let's try and coin a new label here. Let's call [these publications] 'interest transparent'. New Naratif is at the forefront of this thinking."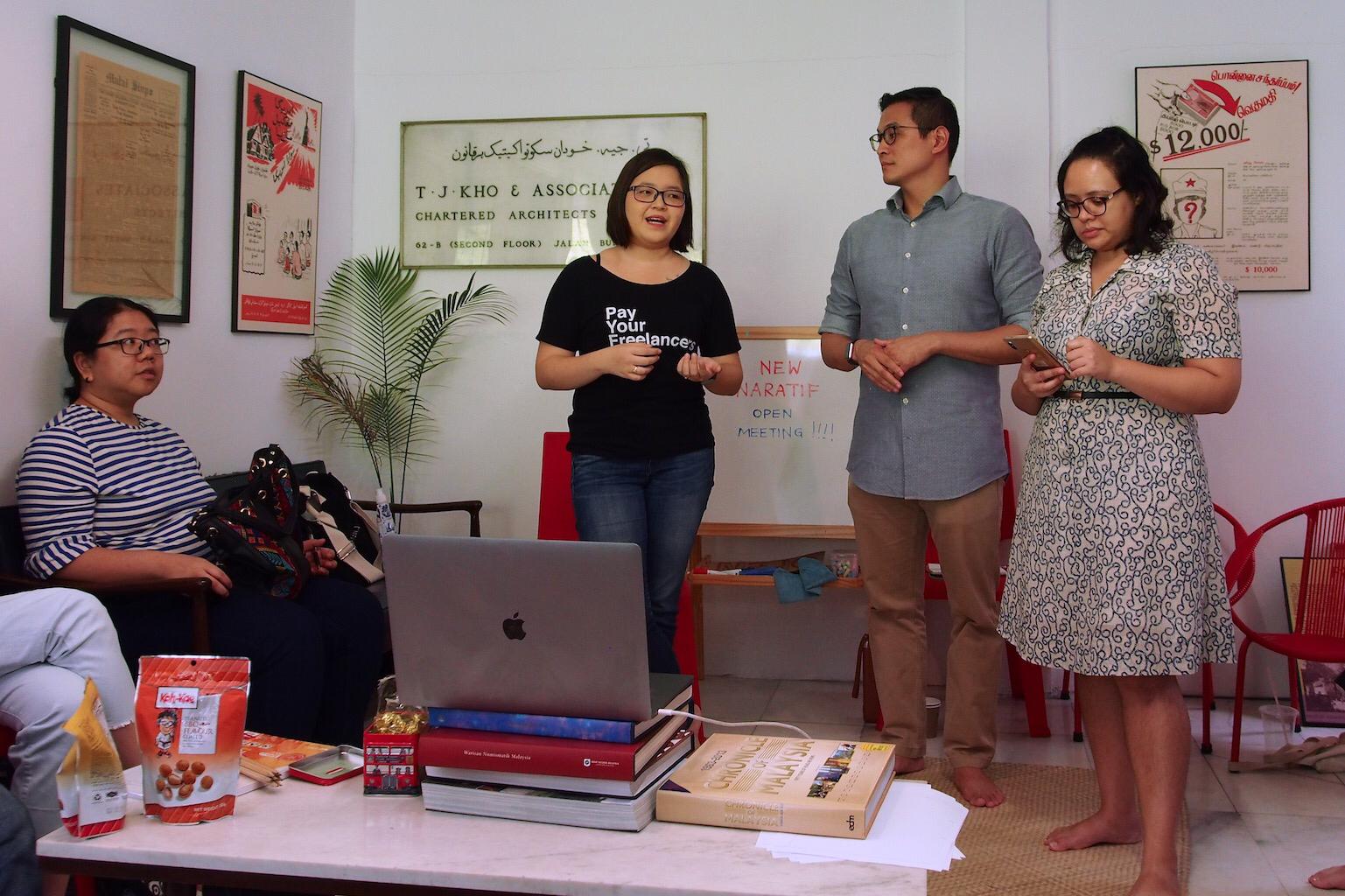 New Naratif was launched in 2017 to fill a gap in the market, aiming to provide unbiased and in-depth coverage of stories passed over by big international media outlets.
One of its principle values is transparency.
Every six months, New Naratif publishes a report on its finances, reader engagement and future goals. Han said that this openness is a way of building trust with their readers.
"Across the board in Singapore there is not enough transparency anyway, so [being transparent is] one thing you can do to show people that you take [trust] seriously and that it does matter," she said.
She said that at New Naratif, they don't view themselves strictly as media but instead as a "sort of 'vertically integrated' movement."
This is a part of their identity and push for community empowerment, which Han said is as vital as transparency to their approach.
"It's important for us at New Naratif that we are building communities instead of speaking down to people," she said.
"One way to build trust is to have people feel like they actually have some sort of ownership and stake and say in how things are run and how decisions are made."
But Rappler's Ressa said that there is one big obstacle to building that trust: social media.
"We [all] fight for the facts, but the way social media has worked is, the lies spread faster than the facts," she said.
"If you don't have facts, you can't have truth, and if you don't have truth, you don't have trust."
"To continue to rely on Facebook is nothing less than self-abuse"

Minh Bui Jones, the Mekong Review
She said that social media is the worst type of violence she has encountered –even worse than a war zone.
"When you're in a war zone, you know where the gunfire is coming from, you know where the violence is coming from," she said.
"On social media, it's the air you breathe, you're being manipulated and you don't know you're being manipulated."
Bui Jones also criticised social media's impact, saying it "encourages lazy journalism".
"Far too many journalists spend far too much time in their favourite echo chambers scanning for stories and scandalous opinions… We also know that Facebook has been sucking our industry dry, so, as journalists, to continue to rely on it is nothing less than self-abuse," he said.
Ressa said that to tackle the issue, journalists must take on a new role.
"These [social media] platforms should not allow impunity," she said, and called for media publications to take on the responsibility of ending that unaccountability.
Rappler is one of three partners in the Philippines working with Facebook to try to prevent the spreading of misinformation.
"I think [the media] need to shine the light more on the internet age, how our data, how our activity online, how all of this is being collected, and how, ultimately, we can be manipulated, how our opinions can be shaped and how much more vigilant we have to be," Ressa said.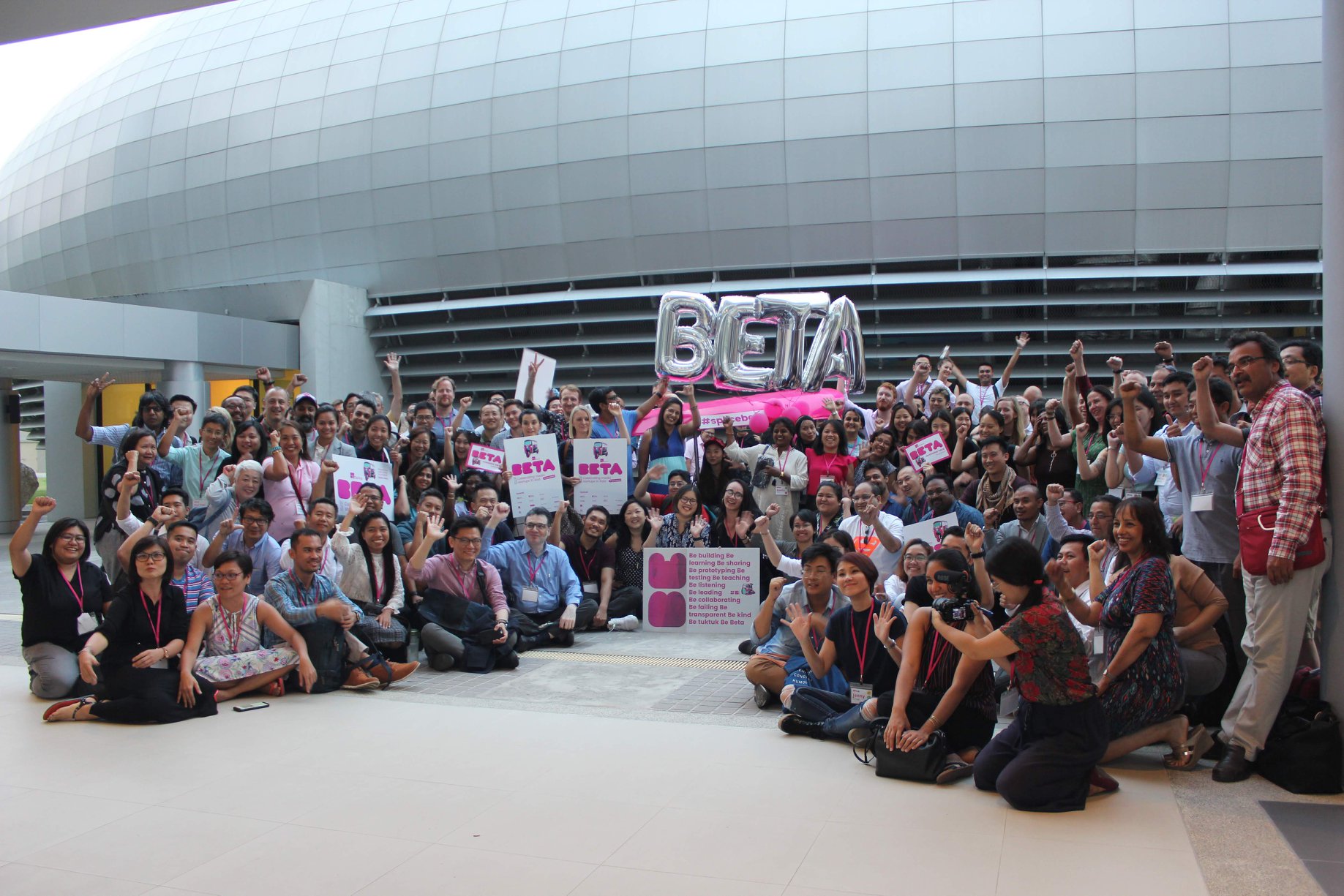 Han was one of the speakers at the Splice Beta event, where she was joined by other pioneers in Asia's media startup scene such as Sonny Swe, the founder and CEO of English-language weekly Frontier Myanmar, Devi Asmarani, founder and editor-in-chief of Indonesian woman-focused magazine Magdalene and Bui Jones of the Mekong Review. Each represented publications fighting to thrive in today's difficult market.
New Naratif is experimenting with a paywall-protected membership model, while Frontier Myanmar has recently announced its goal of establishing a member-based platform that will allow it to keep its articles free to readers. Bui Jones' Mekong Review sticks to the more traditional sales and advertising approach, which he recognised as being more of an anomaly today. But, he said, print media will always have a future.
"The publications that [have] survived the internet disruption of the last two decades will emerge stronger than ever, as they will be the only ones left," he said.
Soon's outlook of the future is equally positive, albeit in a different way. He sees media startups as the future, and said that they "were the best way to create alternate voices as well as options for consumers."
And despite acknowledging the multitude of challenges that New Naratif and other media publications in the region face, Han is similarly sanguine.
"I think there's also huge potential in Southeast Asia, because independent media is really needed to fill the gap between what local mainstream media might not be able to cover, and what the foreign press aren't really interested in covering," she said. "And who better to tell Southeast Asian stories than the people of Southeast Asia?"
For Ressa, the very fact that the region's media is fighting for its life is what keeps her optimistic.
"When you're forged in fire the way we've had to be in the last year, the team, I think, comes out stronger."
---
Correction: an earlier version of this article stated that New Naratif was based in Singapore. We would like to clarify that New Naratif does not operate out of Singapore and has no legal presence in the city-state. We've also clarified our description of the site's revenue model.