Just as I was about to begin a lecture recently at Oxford University about the future of Thailand's monarchy, I received an urgent message from my family in Bangkok to call home. When my sister answered the phone, her voice quivered with stress and worry: "The junta are demanding that you stop commenting on the monarchy immediately. Otherwise, your family will pay the price."
My sister told me that four plainclothes police officers had visited our home in central Bangkok and ordered my family to warn me to stop giving lectures about the Thai royals at universities around the world. If I failed to heed the warning, the police said, I would be charged with the crime of lèse-majesté.
The draconian lèse-majesté law — Article 112 of the Thai criminal code — decrees that comments about the king, queen or regent deemed to be defamatory, insulting or threatening are punishable by three to 15 years in prison. In practice, the law is interpreted so broadly by the ultra-royalist judiciary that almost any frank discussion of the monarchy and its problems is criminalised.
I have long been critical of the role of the monarchy in Thai politics. When the military staged a coup in 2014, overthrowing the elected government of then-Prime Minister Yingluck Shinawatra, one of its main aims was to silence perceived enemies of the monarchy. While I was teaching at Kyoto University in Japan, I was summoned twice by the junta to return to Thailand for "attitude adjustment." I rejected the summons because I did not accept the legitimacy of the coup. So the military issued a warrant for my arrest and revoked my Thai passport. I was forced to apply for refugee status in Japan.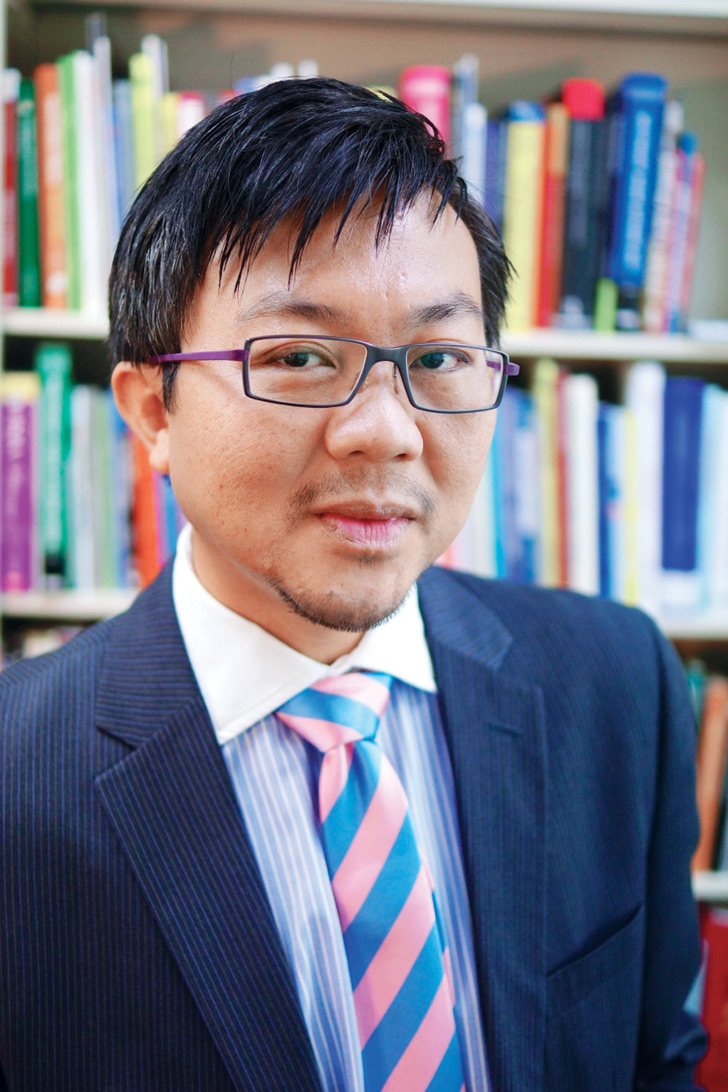 Since the coup, I have been invited to speak by several leading universities in the United States and Britain. My main topic has been the looming royal succession in Thailand and the future of the monarchy.
This has enraged the junta and powerful figures in the Thai palace. With Thailand approaching a highly sensitive royal transition upon the death of the ailing 88-year-old King Bhumibol Adulyadej, critics of the monarchy are being dealt with ever more harshly. This explains the junta's harassment of my family in Thailand. It is using my family to try to silence me.
In addition to visiting my family home, police called my other sister twice at her workplace. They demanded a guarantee from her that I would stop talking about the monarchy. "I have nothing to do with my brother," she told them. "You have no right to harass me."
"Since he is your brother," an officer replied, "you and your whole family must bear the consequences of his actions."
All of my family members have been ordered to report to an army camp for "attitude adjustment." This is an outrageous escalation of the junta's efforts to stifle dissent. Now Thai dissidents such as myself who criticise the junta from abroad face the threat of our families in Thailand being targeted even though they have done nothing wrong.
I was shocked when I heard about the intimidation of my family. There is a real risk to their safety — in recent months at least two people accused of lèse-majesté have died in prison under suspicious circumstances. One of them was Mor Yong, also known as Suriyan Sujaritpalawong, a famous fortuneteller who was close to Crown Prince Vajiralongkorn. He was arrested for allegedly exploiting his ties to the prince to make illicit profits and days later was found dead in prison.
My family does not feel safe. I'm terribly concerned about their plight. But I am not willing to be silenced.
My first instinct after learning of the threats to my family was to reach out to major international organizations working on human rights protection in Thailand, particularly those within the United Nations, as well as to foreign ambassadors in Bangkok. I am also sharing my story in international media outlets such as The Washington Post because I hope it will help protect my family. I do not know what the junta's next move will be. My family does not feel safe. I'm terribly concerned about their plight. But I am not willing to be silenced. As an academic, I have a responsibility to discuss even the most sensitive and controversial issues.
Thailand is going from bad to worse under the junta. Freedom of expression is being crushed. Academics in Thailand and overseas are being targeted and intimidated. Cases of lèse-majesté have multiplied, with the law being used as a weapon to silence opponents of the monarchy and the junta.
As the royal succession draws closer, heralding more uncertainty and upheaval, the military is likely to crack down even more intensely on discussion of the monarchy. Unless the international community takes a stand against the junta's oppression, many more families will endure the harassment that mine now faces.
Pavin Chachavalpongpun is an associate professor at Kyoto University's Centre for Southeast Asian Studies. He is currently a visiting scholar at St John's College, University of Cambridge.
This article was republished with the kind permission of the Washington Post.