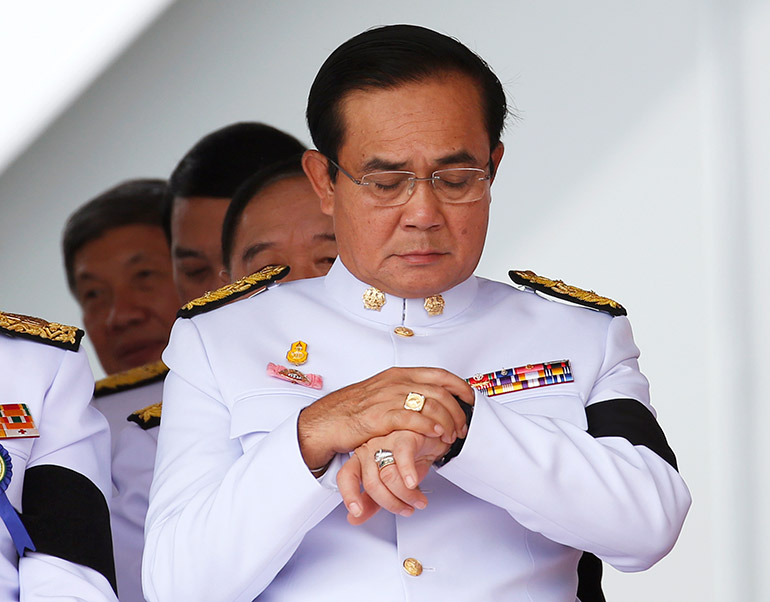 Three years after Thailand's military seized power in a coup, the military-installed National Legislative Assembly voted unanimously to pass a law on Thursday that will consolidate its control over the government for at least two decades, according to Reuters.
A 17-member committee headed by Prime Minister General Prayut Chan-o-cha and stacked with military chiefs and amenable business leaders will be responsible for drafting and implementing the controversial strategic plan.
Former Thai prime minister Abhisit Vejjajiva described the passing of the law as "a pity".
"The national strategy law sets out principles which give the people little chance to participate, not in line with the spirit of the constitution," he said to the Bangkok Post.
Thitinan Pongsudhirak, director of the Institute of Security and International Studies (ISIS) at Bangkok's Chulalongkorn University shared Vejjajiva's glum view.
"This 20-year plan is designed to embed the military's role and supervision over Thai politics and economy for the long term," he told Reuters.
The law requires the government during a five-year transitional phase to report its progress every quarter to a Senate appointed by the junta, a move critics say does away with the checks and balances integral to any functioning democracy.
In April, Thai King Maha Vajiralongkorn rubber-stamped a new constitution that reinforced the military's political power, empowering junta-backed committees to intervene in cases where elected politicians attempt to implement policies that deviated from the strategic plan.
While Thai citizens were invited to vote in a referendum on the constitution, campaigning for 'no' was banned, and the government waged propaganda war. Despite that, only 61% voted in favour of the country's 20th constitution since the end of absolute monarchy in 1932.