Indonesia
On a wind and a prayer
As part of his modern re-telling of Sindbad the Sailor, photographer Beat Presser boarded traditional pinisi cargo boats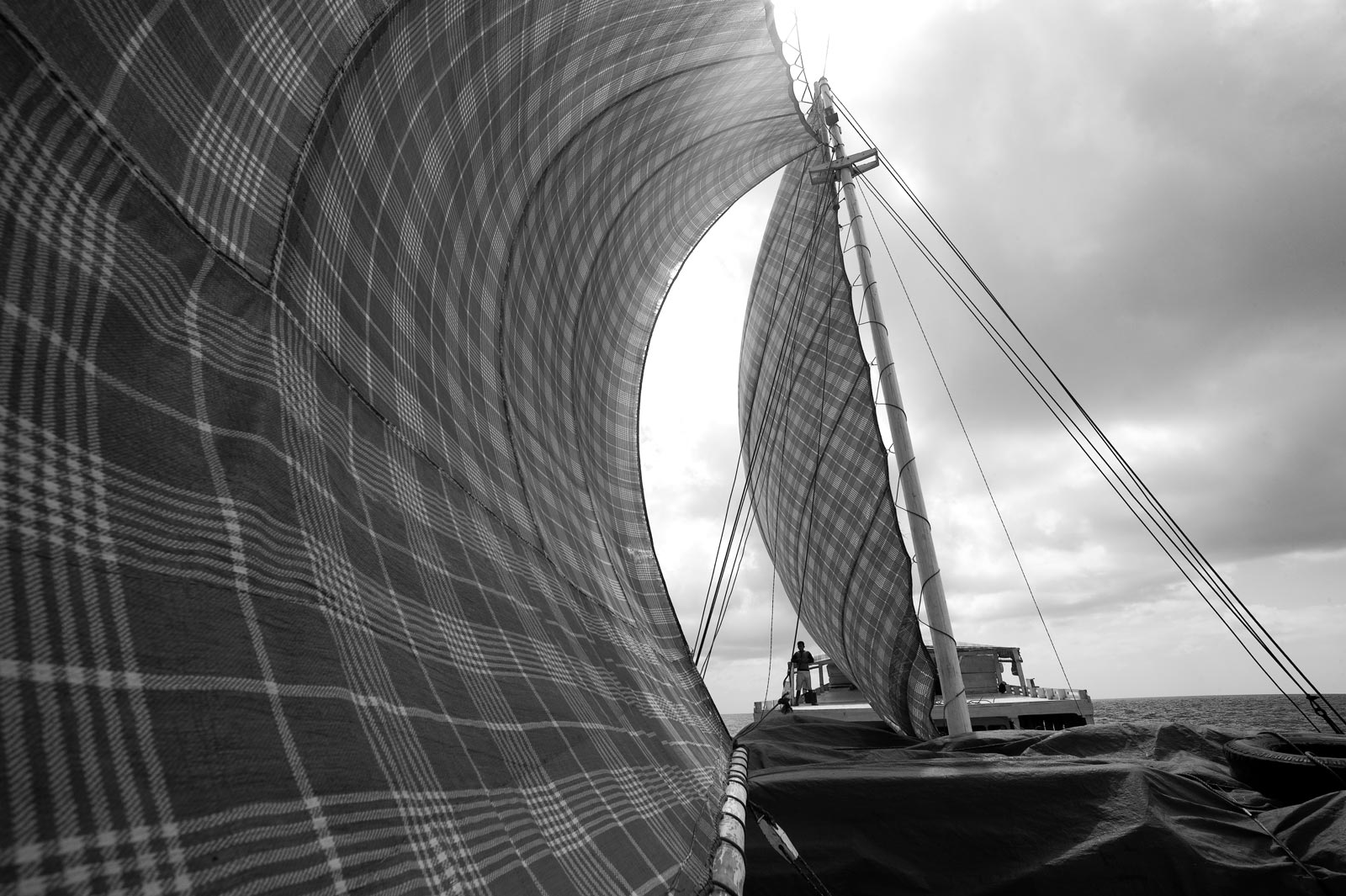 Laden with cargos of fresh fruit, water, furniture, footballs and television sets, the masted pinisi boats of Indonesia travel from island to island, many plying waters of the archipelago that no other boats can reach.
"It is rough, dangerous, beautiful and full of mysteries," says photographer Beat Presser, who has traversed the seas with the vessels' crews.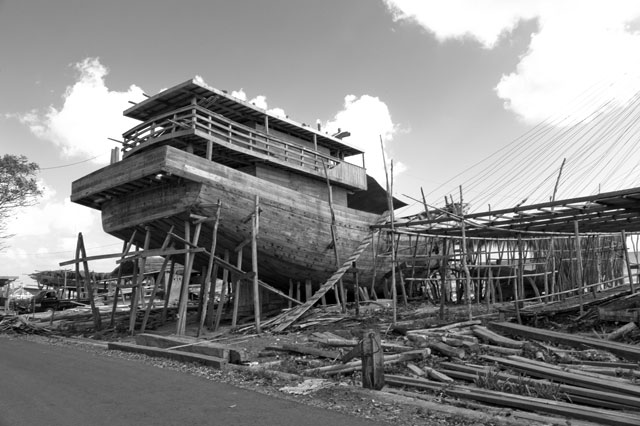 The resulting images come together to form the third part of Presser's long-term project to create a modern version of the legend of Sindbad the Sailor from Arabian Nights by undertaking seven epic travels of his own.
The concept was born from his experiences in Madagascar, where he lived and worked for five years and began to wonder how the people of today journeyed to the African island.
A fascination with modern life on board traditional boats led him to first photograph the dhows of the east African coast. He then launched a second project that told the stories of early ocean travel from places such as Indonesia to as far afield as Madagascar.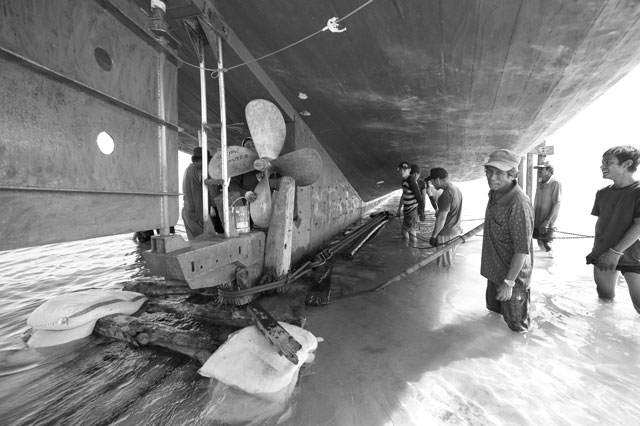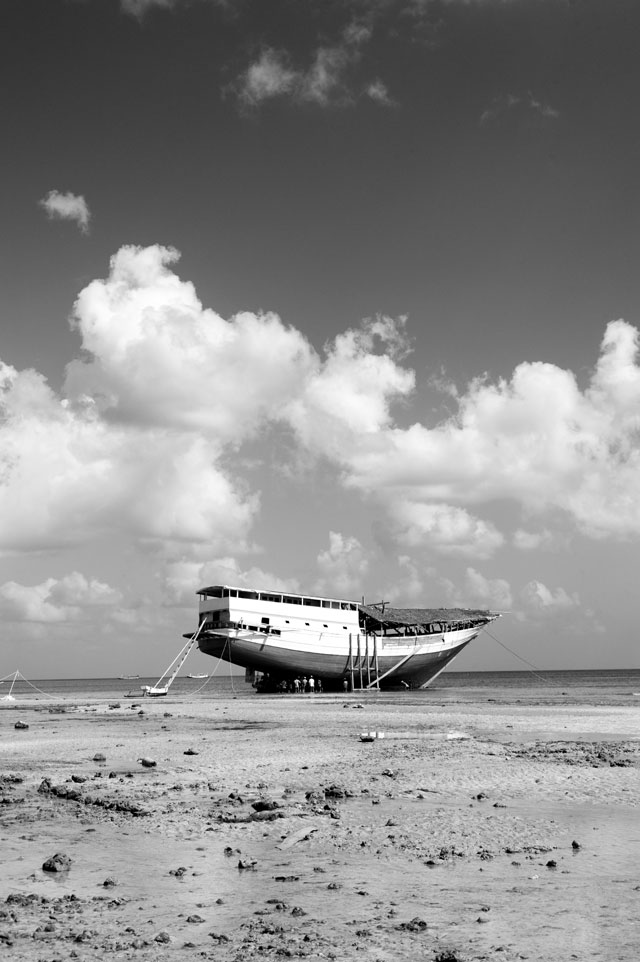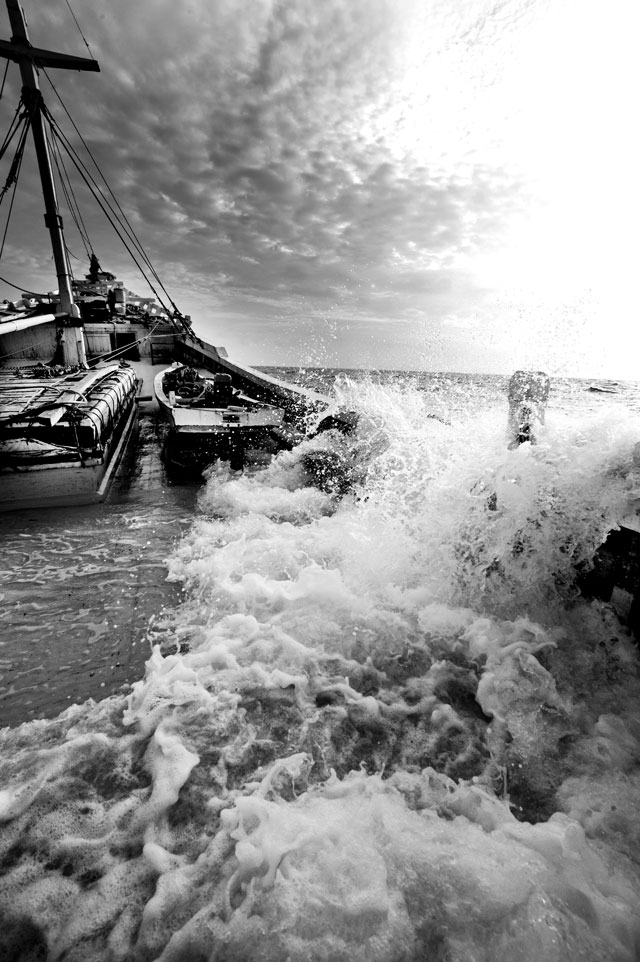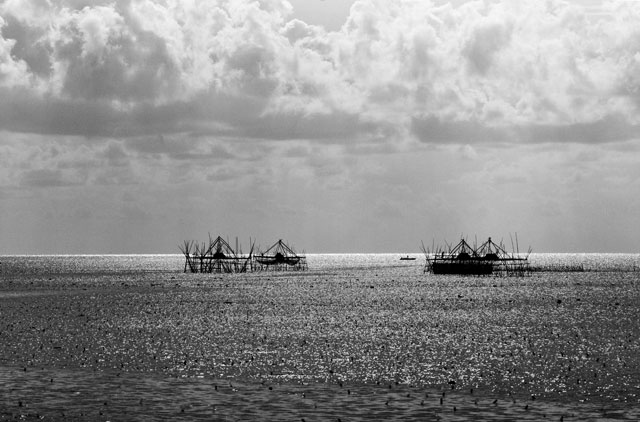 In the new book Surabaya Beat, published by Afterhours Books, the Swiss photographer uses monochrome imagery to show the reality, and beauty, of life on Indonesian waters, through high winds and heavy storms.
"I am a black-and-white photographer at heart – always was," says Presser, who emphasises both the medium's ability to abstract reality and also create a sense of timelessness.
"Some of the photographs could have been taken hundreds of years ago," he adds.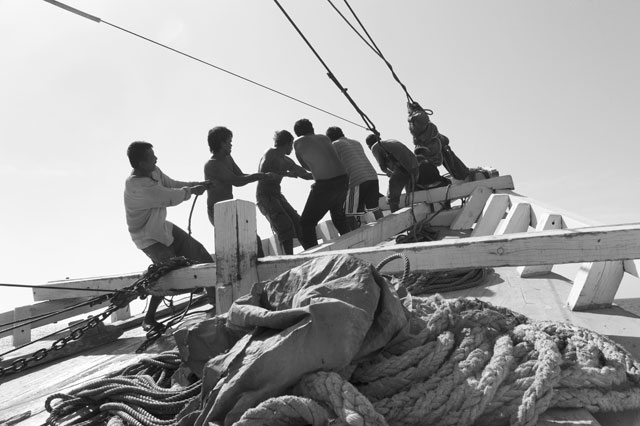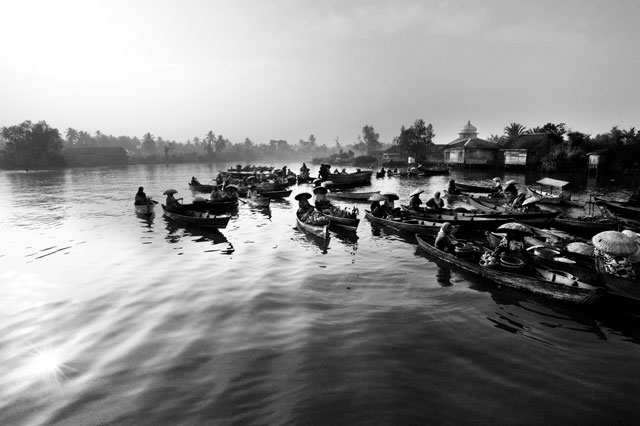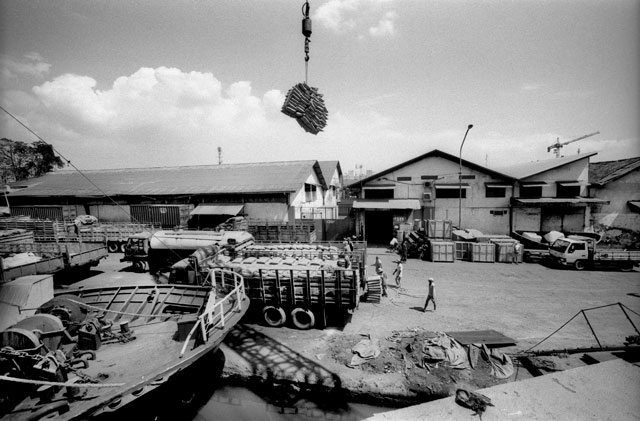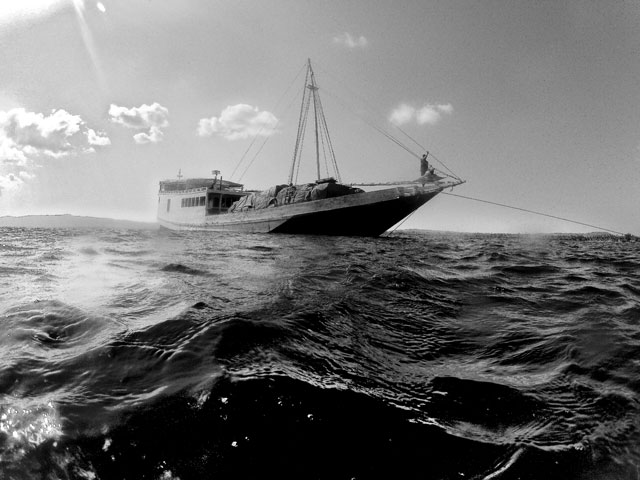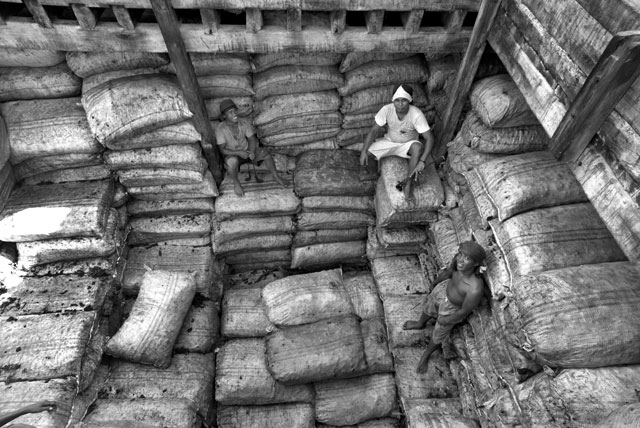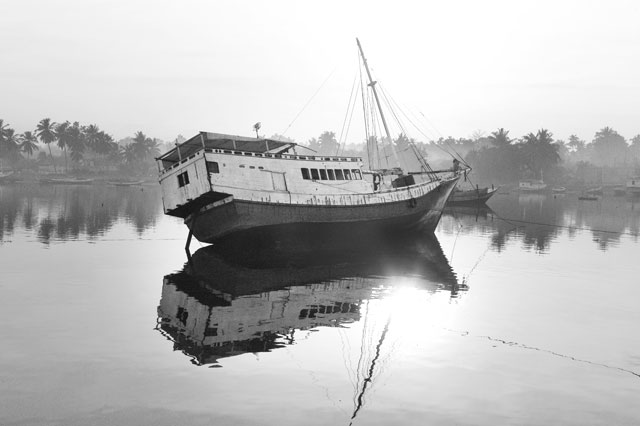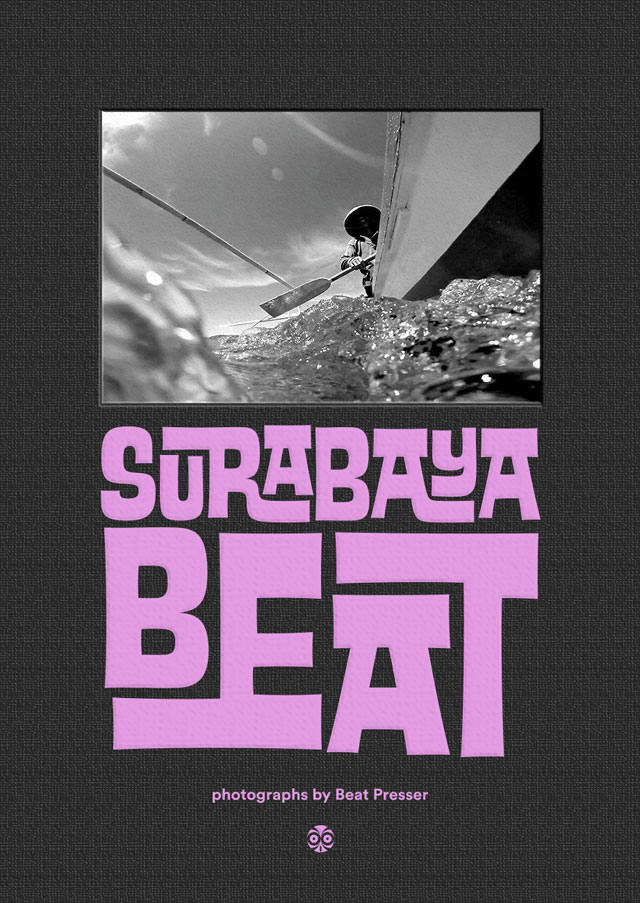 Keep reading:
"Crimson tide" – After being destroyed by the 2004 tsunami, Banda Aceh's Lampulo fish market was rebuilt and remains a hotbed of shark fin trading. Local fishermen trawl the seas, hauling in hundreds of thousands of the creatures each year to meet the demand for shark fin soup that flows out of China and Vietnam
---
Be a Part of the Story
---
Southeast Asia Globe is powered by members.

Membership programs will be available soon. Until then, sign up for our weekly summary of stories from the region.
Donate and support independent journalism.

Donations help us keep our journalism free and independent. Support stories from Southeast Asia that matter.
---
---
Read more articles