Supachai Verapuchong is the billionaire businessman behind one of Thailand's pharmaceutical giants, as well as numerous hotels and beverage companies. But navigating Cambodia's ailing television industry is his biggest challenge yet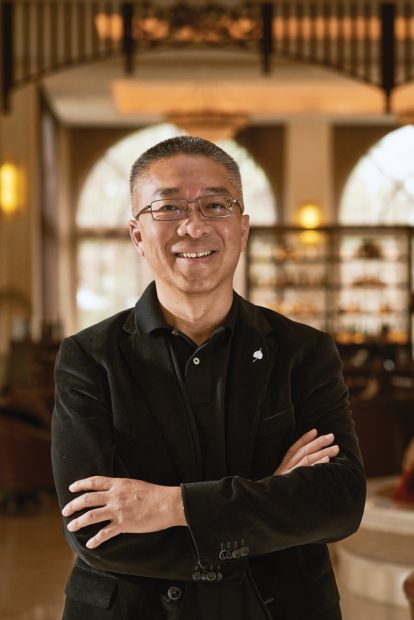 Having been named on numerous Condé Nast Traveller awards lists, the elegant Sofitel Phnom Penh Phokeethra attracts its fair share of poseurs. Supachai Verapuchong, however, arrives in the hotel's colonial-style lobby with little fanfare – despite the fact that he owns the place.
The mild-mannered Thai billionaire is a pharmaceutical tycoon first and foremost, having helped build his father's Thai Nakorn Patana company into one of Thailand's biggest pharma manufacturers and distributors, but he is also managing director of three Sofitel and two Novotel hotels in Cambodia and Thailand, and oversees beverage and pharma businesses in Laos and Vietnam.
However, there is one industry that is testing his business acumen to the limit: Cambodian television. As owner of TV5, one of the country's terrestrial channels, Supachai says that the miniscule advertising revenues on offer are creating an extremely challenging landscape.
"It's very difficult. There are 17 channels, and it's really competitive," he explains. "The cost of TV advertising [in Cambodia] is maybe the cheapest of all Asean countries… During prime time an advert costs $15,000 per minute in Thailand, and in Vietnam $8,000, but here it is just $600… You need to understand that all the television here is losing money… I need to inject a lot of money every year, up to $3 million… [or] we cannot survive."
One of Supachai's initial plans to boost ratings, and therefore advertising revenues, was to import Thai dramas from his homeland and dub them into Khmer. It was a successful strategy, until the Cambodian government passed a regulation last year that all content broadcast in the primetime slot from 7pm to 9pm must be locally made.
"We made a U-turn [and started] to produce our own drama," Supachai says. "Because the [two countries'] beliefs are similar, mostly we copy the concepts and the content of the drama from Thailand, and it is quite successful. But the drama that we are [making] is looking to the mass [audience]… and in the next few years people aged under 30 will [account for] about 70% of the country's population, so that means you have to target young people."
TV5's first step into the future came last month when it became the first Cambodian television company broadcasting in digital, starting in Phnom Penh. However, with the majority of televisions in Cambodia lacking a digital receiver – many are removed prior to shipping because until last month they were useless and it saved the importers money – the initial audience will be tiny, with Supachai estimating just a thousand or so digital viewers in the capital.
"Just like in Thailand, it is the duty of the government to promote [the switch to] digital and educate the people about the differences between the analogue and digital broadcast systems. It's not easy," says Supachai. "The Ministry of Information in Cambodia has the policy that it will switch to digital completely in the next six to eight years. That's about how long it will have taken in Thailand – we need about two more years to be completely digital – so you have to expect it will take at least that long in Cambodia."
With such small numbers at play, Supachai says the channel's motivation for launching digital is "to be a leader" in the industry. Even more than issues around digital, though, the biggest challenge facing the television industry is the changing viewing habits of its consumers. Watching on smartphones, TV on demand and the rise of multiscreen viewing are just some of the phenomena that the industry is struggling to come to terms with around the world.
"I think we're already seeing that in Cambodia," Supachai says. "Television will survive, but only on five channels, not 74 like in Thailand or 17 in Cambodia… We are starting to think about adapting our television content for the younger generation. We're not so clear yet, and I need to have young people to think for me, so we're starting to look for people who can connect us to that generation because, at 54, I'm the older generation already."