Smart  believes the deal with Sabay Digital Corporation will help it realise its aim of becoming Cambodia's 'digital champion' by 2020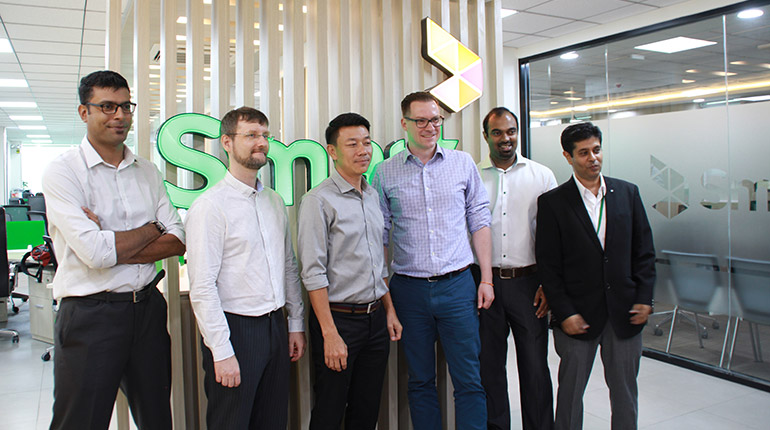 Cambodian telecommunications provider Smart Axiata has purchased a 30% stake in Sabay Digital Corporation, the country's leading media and entertainment group, in a deal it hopes will bring it one step closer to becoming Cambodia's one-stop shop for all things digital.
The move comes just one month after Smart signed a deal with the Malaysian-based streaming service iFlix, and follows similar deals with Universal Music, Apple and Facebook.
"Our vision is to become the digital champion in Cambodia by 2020, and that obviously means we need to complement our connectivity side with content and other value added services," said Thomas Hundt, CEO of Smart Axiata.
"We believe Sabay is the perfect partner in this case, as it is the leading digital media house in Cambodia. I could not imagine a better fit than Smart and Sabay."
Sabay provides the content, while Smart provides the distribution network.
According to Mike Gaertner, Sabay's chief operations officer, the deal is a "dream come true".
"We have a lot of content. The constraint you face when you have a lot of content, especially with music and video, is: how do you deliver it?" he said.
"Having a telco as a partner is a dream come true. It provides the platform to deliver your content. You can figure out a deal whereby consumers can access local content more easily."
While Hundt did not reveal the amount of investment Smart would funnel into Sabay, he said that the media company would use the "sizeable amount" to focus on producing more original, locally-focused content, a point that Chy Sila, Sabay's CEO, was also keen to make.
"The partnership with Smart is not just financial," said Sila.
"Sabay also sees itself as a local VOD platform. We will focus on local content, exclusive content. We will make our own movies, while at the same time encouraging young filmmakers to make short films and release through our apps."
UPDATE: According to the filing with Malaysia's stock exchange, the deal will see Smart provide a $1.5m loan to Sabay Digital Plus, convertible to ordinary shares in Sabay Digital. The agreement also includes a call option agreement (COA) with Sabay Digital and Sabay Digital Group for the acquisition of additional Sabay shares, which allows Smart to purchase up to a 30% stake in the media company.