When city officials declare the emergence of an "art scene" in their backyard, it usually means a city has reached a certain point in its development.
Be it London, Paris or New York, from as far back as the 1920s, the process is arguably much the same, as argued by Jeremiah Moss in Vanishing New York: How a Great City Lost Its Soul.
Artists move into forgotten neighborhoods, an array of colourful characters throwing what some might see as enviable parties, and whose presence helps make run-down 'hoods appear 'hip.' Boards are prised from windows and interiors are spruced up, leaving enough brick and concrete floor exposed to forge what has become a widely-recognisable arthouse veneer.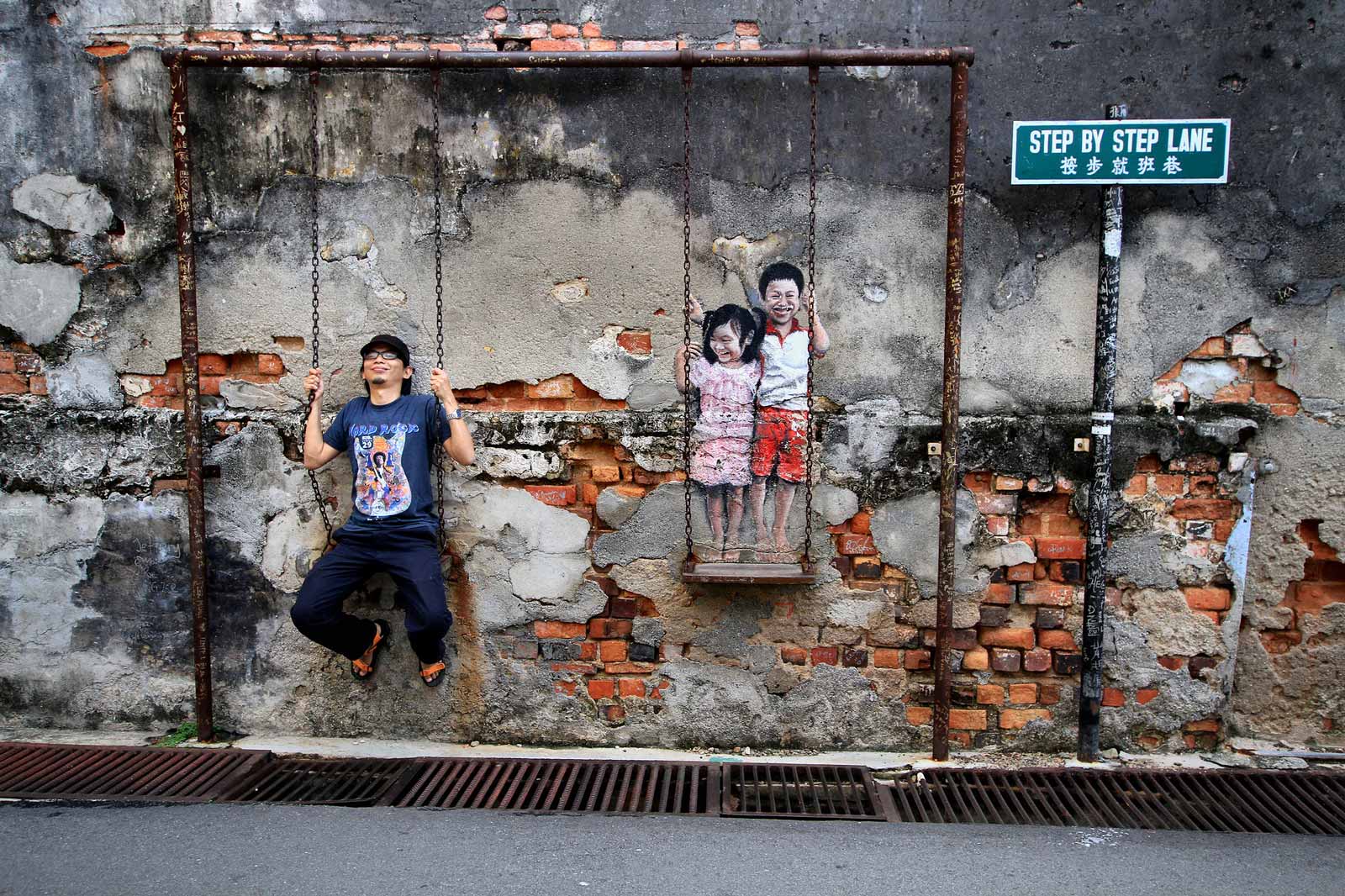 Then, as sure as night follows day, city officials step forward to trumpet the emergence of an art milieu. Not least in Southeast Asia, a region of fast-growing emerging markets, where the birth of a local art scene has in some places touted by politicians a driver of economic growth. Elsewhere, however, officials take less of an interest in local art.
A prime example of the former phenomenon is George Town, the capital of Penang State in northwest peninsular Malaysia, where leading city officials have championed art as a magnet for investors.
"Not just tourists and artists, but even investors are interested in the revival of art and culture in George Town"

Lim Guan Eng, Malaysia's Finance Minister and former Chief Minister of Penang
After George Town was granted UNESCO World Heritage status in 2008, the city garnered a reputation as an art hub. Key to that rise was Ernest Zacharevic, a classically-trained fine artist from Lithuania, who painted a series of murals for the 2012 George Town Festival before co-founding the Hin Bus Depot gallery two years later.
Zacharevic's work quickly became well-known, not least Children on a Bicycle, a painting of two laughing children atop a Dutch bicycle in the heart of old George Town, which is remarkable not only for its fame but also its role as a case study of the ability to encapsulate this sense of progress through art.
As early as August 2012, barely a month after the mural's promotion during the George Town Festival, then-Chief Minister Lim Guan Eng – now Malaysia's Finance Minister – described a lunch meeting with a would-be investor who had noticed the image.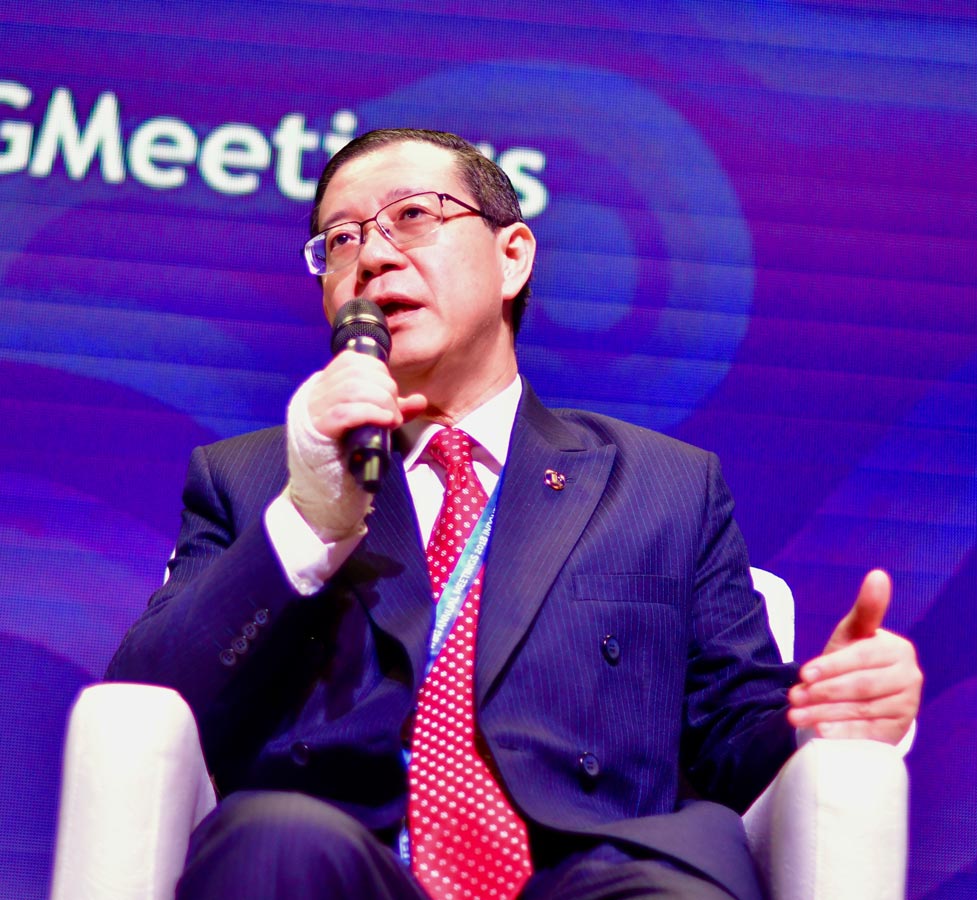 "After the lunch – after talking business – he said he was very interested about the painting of the bicycle," said Lim, in a video shot near the mural. "Not just tourists and artists, but even investors are interested in the revival of art and culture in George Town."
Zacharevic has since had second thoughts about the impact of his work, appearing to lament its responsibility for the commodification of George Town's heritage. "Myself and many others blame my work for Armenian Street being a central tourist route in Penang and honestly I've been contemplating simply painting over it in hopes to put an end to that circus," he said on Instagram on July 2. Describing George Town as "culturally fragile," his remarks quickly became fodder for Malaysian media.
A day later however, Penang's current Chief Minister Chow Kon Yeow brushed off Zacharevic's concerns and reiterated his predecessor Lim's line that street art boosted the local economy by enhancing its brand value in the world tourism market, with the artwork and the town profiled in media such as The Guardian, CNN and The New York Times.
Whatever the cause, the local economy has thrived in recent years. According to the Penang Institute, a research organisation linked to the regional government, Penang's gross domestic product increased from RM52.5 million ($12.5 million) in 2012 to RM77.6 million (18.5 million) in 2017, a surge based on increased agricultural production, construction growth, and on services such as tourism. Traffic going through Penang International Airport has shot up, from a total passenger count of 457,707 at the end of 2012 to 7,783,602 in 2018.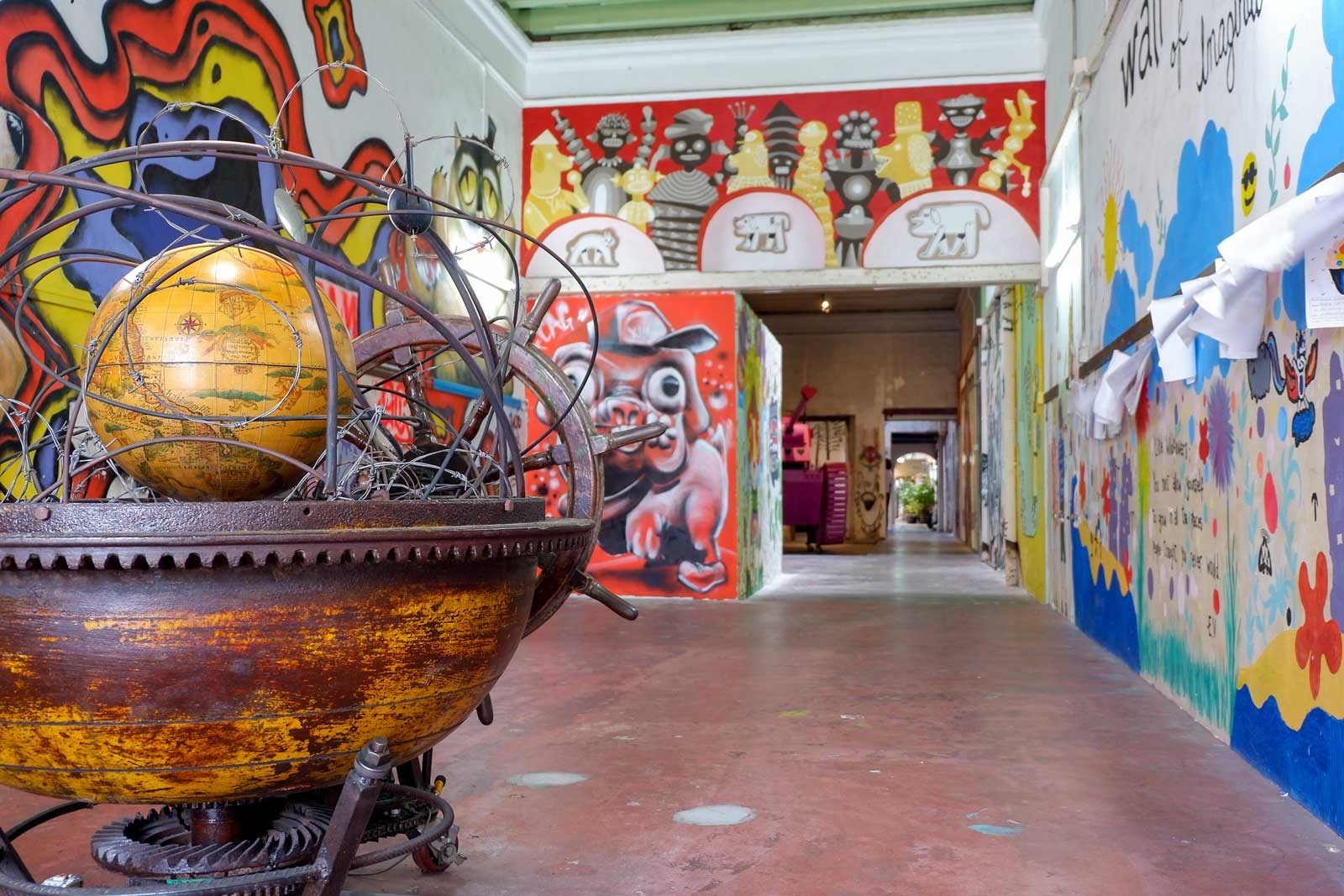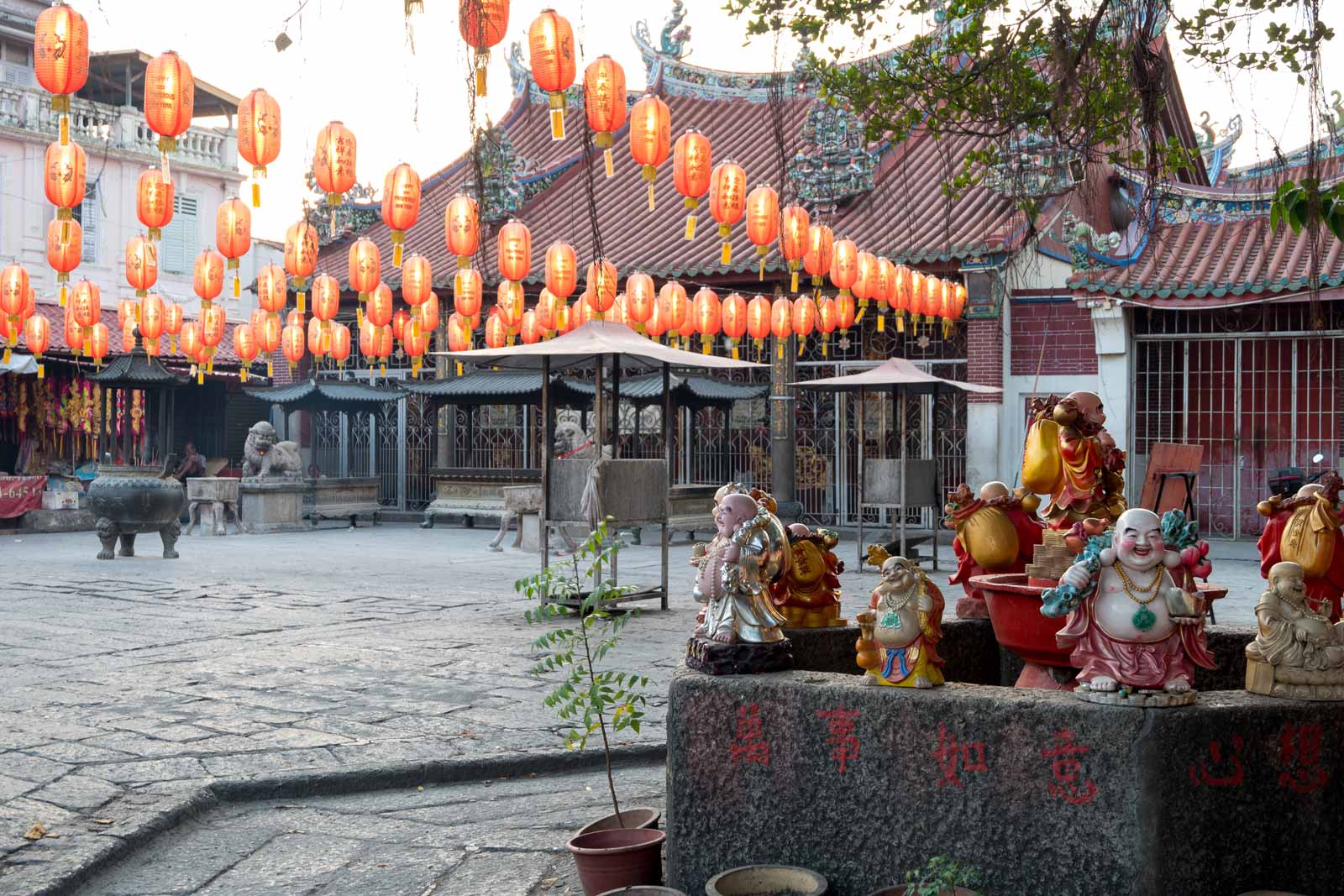 "While urban development is expanding, the unique craftsmanship of Chiang Mai is more served as a tourist attraction, and that has diluted the unique identity of Chiang Mai"

Navin Rawanchaikul, Chiang Mai-based artist
Labelled as "burgeoning" and "Thailand's creative capital", Chiang Mai is another tourist draw town that is adding a high-profile art hub status to a longer-established image as a heritage centre. In 2017 The New York Times featured the city on a list of must-see destinations, based on what it described as an "avalanche of art in Thailand's second city."
Institutions such as the MAIIAM Contemporary Art Museum, a converted 3,000 metre sq. warehouse in the historic craftwork district of Sankampang, have bolstered the town's status. The name of the museum – a play on the Thai word mai iam, which translates as "brand new" – suggests the fusion of the traditional and the modern, with artists such as Kamin Lertchaiprasert, Rirkrit Tiravanija and Navin Rawanchaikul prominent in the city.
"The majority of Thai contemporary artists are living in Chiang Mai," says Navin, who is from the city. Chiang Mai's small size allows for an easy familiarity and homeliness that makes it attractive to artists such as Rirkrit Tiravanija, who told the travel magazine Departures that "this is what it's like in Chiang Mai. You bump into people, but unlike New York, there is time for each other."
For Navin, despite Chiang Mai's advantages as a hub for artists, local authorities seem to be struggling to preserve the city's fabled Lanna heritage in the face of modernisation and economic growth.
"While urban development is expanding, the unique craftsmanship of Chiang Mai is more served as a tourist attraction, and that has diluted the unique identity of Chiang Mai."
"The local government has tried to promote Chiang Mai's traditional craftsmanship but has not been so successful in terms of developing a market," he says.
Indeed, as cities grow and modernise across the region, the issues of conserving heritage while facilitating commercially viable art markets are likely to become more pressing – for artists and officials alike.
The Indonesian Government's Creative Economy Agency, known by its Indonesian language acronym BEKRAF, seems to have a plan for how art and government can interact.
Ricky Joseph Pesik, BEKRAF's deputy head, says that using social media to promote art programmes helps build interest, as does the blending of art into the design and visuals of Jakarta's recently-opened metro. "The presence of Museum Macan, the special exhibition of Presidential Palace art collection every August, Art Jakarta, Jakarta Biennale, and many more programmes are now spreading easily through social media and grab so much attention from the middle class," he says.
I don't think the current developments have intentionally meant to damage art or heritage, they simply don't care

Corbett Hix, The Factory
In the glory days of the "New Khmer Architecture," Cambodia's Prince Sihanouk collaborated with artists and architects such as Vann Molyvann to shape what Nicolaus Mesterharm, a filmmaker and founder of Meta House Goethe-Center in Phnom Penh, describes as the "new face of Phnom Penh on top of existing colonial French heritage."
In Cambodia's capital Phnom Penh, often a stop on the backpacker trail for travellers who pass through George Town and Chiang Mai, the relationship between art and officialdom is less clear-cut than in Jakarta or George Town, and has changed over the years.
The glory days did not last, however, interrupted by the devastation wrought by the Khmer Rouge regime and the slow recovery during the following decades. When recovery came, it meant high growth rates as foreign investment poured in, altering Phnom Penh's skyline. In Mesterharm's 2007 documentary, Concrete Visions: New Khmer Architecture, Molyvann lamented that Chinese and Thai investors "are introducing their own architecture and their own way of life."
"I am extremely afraid they we will lose the specific character of our town," he said.
A decade and more later, the story is much the same, says Mesterham. "In my opinion, art hasn't influenced Phnom Penh's recent urban development at all."
"There are many who feel that Phnom Penh is losing its charm due to skyscrapers, shopping malls, strangely planned construction projects and city planning."
Pointing out how graffiti is usually removed, unlike in some Western cities, Mesterham notes how "local business owners don't want their walls coloured."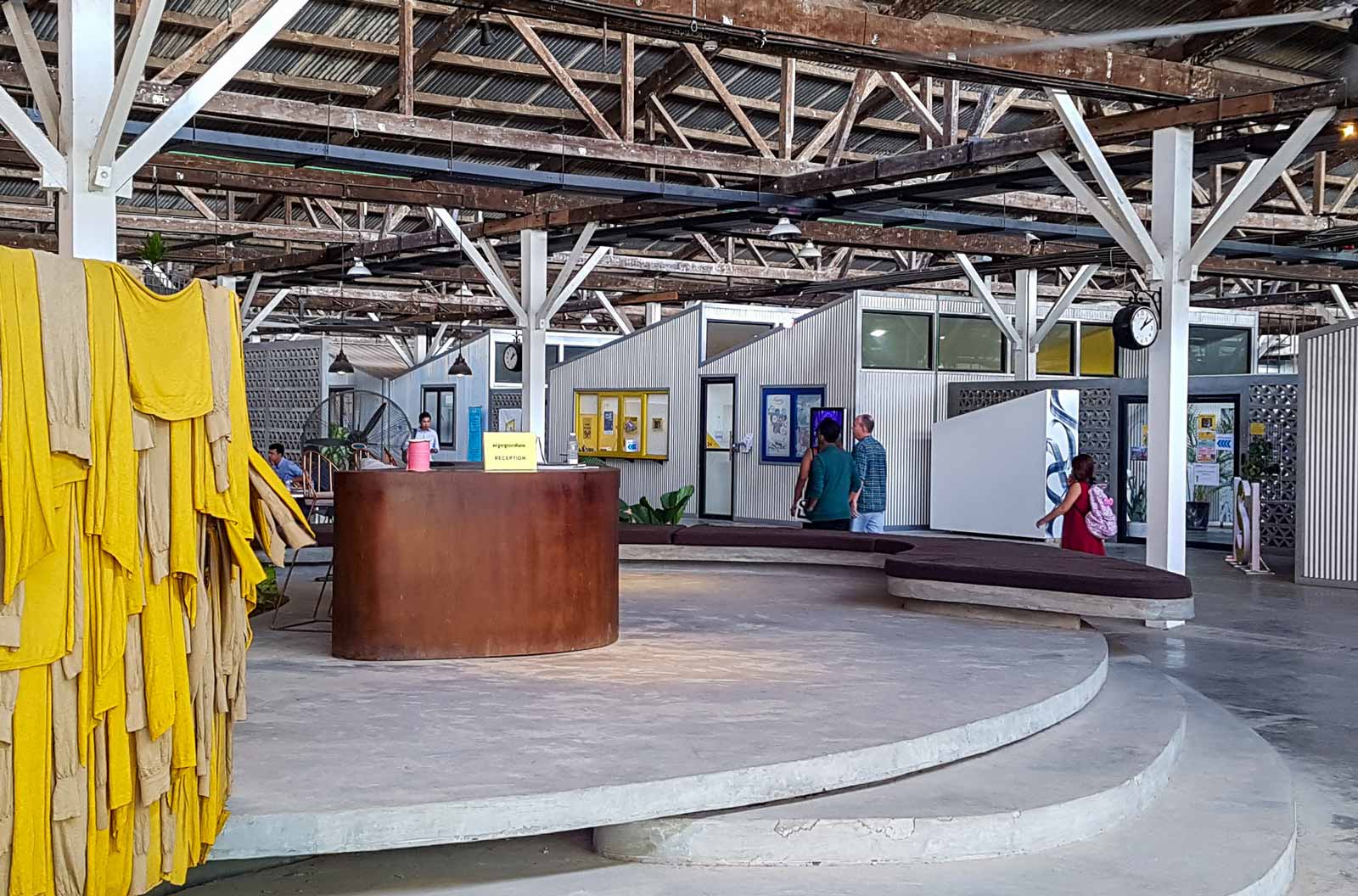 Aiming to reset the relationship between art and urban development, Leang Kim and Corbett Hix transformed a disused factory into what is now perhaps the city's main art hub.
Given the site's origins, the name is self-explanatory: The Factory. The location includes the 2,200 square meter ArtSpace housing an array of galleries and studios and offering an alternative to what Hix sees as official indifference to art and heritage as money floods into property development across the city.
"I don't think the current developments have intentionally meant to damage art or heritage, they simply don't care," Hix says. "Most of what I'm seeing is being led only by money, with little thought of impact on anything other than the bottom line."
Tony Francis, director and curator of KBach Arts, a new gallery in The Factory, has been trying to pique interest in urban and contemporary art in Phnom Penh for the last decade. A Sisyphean task, perhaps, but Francis has seen some results. "Recently, we have seen an even greater appreciation [of urban art], best demonstrated by the number of new murals – commercial and actual street art – that have started to appear around the city."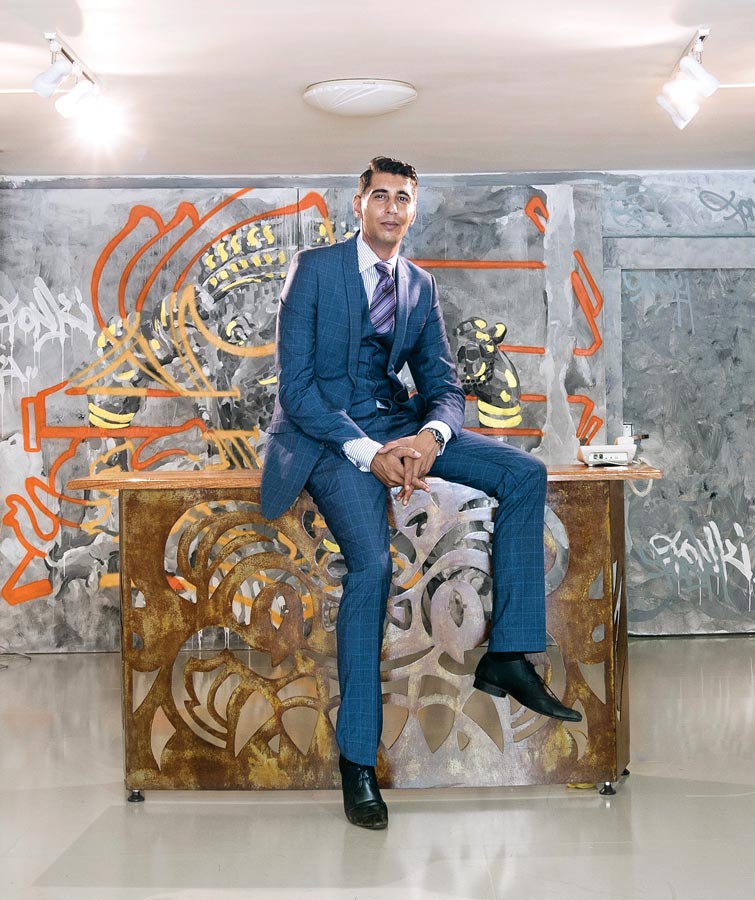 Part of what Francis has noticed could be down to a fusion of the traditional and modern, as seen in his gallery's use of the Khmer term kbach, which can refer to traditional decorations on Cambodian architecture or to a gesture in Khmer classical dance. A related term, Kbach rachana, refers to ornamental motifs, with Kbach shapes used in Cambodian craftwork ranging from silver to furniture.
The blend of old and new could spur something of a revival of the old 1960's spirit of collaboration. "Although we have not seen an actual endorsement of urban art from the authorities," says Francis, "the wave of KBach-style pieces being created and not removed or covered has led to a belief that there is at least more tolerance for art and an art scene in the city."
"Cambodians feel more relation to the KBach work as it incorporates traditional elements of the culture that citizens can relate to," Francis adds. "The art has beautified previously run-down parts of the city and also increased tourism."