An online movement sweeping the world has the power to change education as we know it

By Charlie Lancaster
About a year ago, a revolution that had been brewing in cyberspace for four years started to gain traction. Within a matter of months, hundreds of thousands of people were engaged in an upheaval that promises to radically alter one of the fundamental pillars of modern society: education.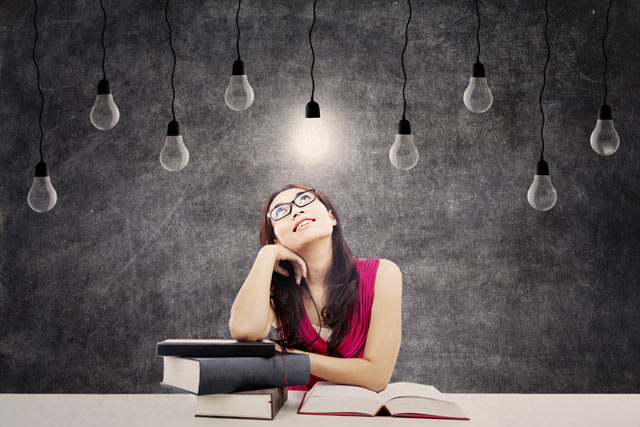 Tipped as the most important innovation in education in the past 200 years, massive open online courses (Moocs) are shaking up the trillion-dollar learning industry and, for the founders of the movement, there is no end in sight.
"We are reinventing education for the 21st century," said Clarissa Shen, vice president of Strategic Business and Marketing at Udacity, a free online university that is trailblazing free online higher education for the masses. "We believe that higher education is a basic human right and we seek to empower our students – wherever they are – to advance their education and careers."
Udacity was born out of a Stanford University experiment that offered free online computer classes to the public. The response was staggering. By the time the first class started in 2011 about 160,000 people from more than 190 countries had signed up, roughly 800 times the amount of students who had enrolled for the course on campus.
The concept of free online education has since spread like wildfire, with equally mind-blowing results. While Udacity is developing its own courses, Moocs portal Coursera is partnering with universities and organisations to offer existing ones. Four months after Coursera launched in 2008, it had partnered with 33 universities and more than 1.8 million students had enrolled in pre-recorded courses delivered by some of the world's best professors. The global uptake rate was faster than that of either Facebook or Instagram.
Universities such as Harvard and MIT have joined the online education movement through edX, which has partnered with at least 27 universities, six of which are Asian institutions. Meanwhile, in the UK, more than 20 of the country's top universities offer FutureLearn, the first UK-led, multi-institutional platform for Moocs – education's latest buzzword.
"Just as the internet disrupted journalism, music and shopping, it will disrupt higher education," said Ray Schroeder, director of the Centre for Online Learning, Research and Service.
Harvard Business School professor and innovation guru Clayton Christensen predicts that this digital disruption to higher education will contribute to the bankruptcy of half of the universities in the US over the next 15 years. Only the ones who respond to and participate in this disruption will have a chance of survival.
"Moocs provide a rich opportunity at little or no cost to access some of the world's best educators and education materials," said Schroeder. "There will be a continuing need for brick and mortar campuses, but very few universities will last without viable online programmes. Only those who adapt will survive."
These sweeping changes in global education will have far-reaching implications for regions such as Southeast Asia, where financial restraints limit access to education for many of the region's 600 million people.
"In many countries in Southeast Asia, education is not available for all students, either due to financial constraints or insufficient numbers of seats at universities," said Shai Reshef, founder and president of the University of the People, an online tuition-free university that charges $100 per end-of-course examination.
By and large, tuition costs worldwide are skyrocketing, and online learning institutions are hoping to become the missing link for thousands of struggling students. For aspiring undergraduates who cannot afford the $6,000-plus annual fees at universities such as the National University of Singapore, where tuition costs increase by 4% every year, the appeal of institutions such as the University of the People is obvious.
"The demand for higher education is so immense that I do not think online education will ever render brick and mortar institutions, which serve as valuable research institutions, obsolete," said Reshef. "But because of the demand and rising costs of higher education, they can't service all those in need. No government in the world will be able to afford, in the long run, to educate every single person in its country with an adequate brick and mortar university. Thus, some model of online education
is mandatory."
While online education institutions must establish high standards for testing in order to ensure the credibility of online education, there will be no shortage of people looking to advance their skill sets. Unesco estimates that in just over ten years' time, some 260 million people will seek higher education, a giant leap from 150 million this year. For the many countries in Southeast Asia that will struggle to meet this demand for university seats, Moocs and free online universities could prove a convenient solution.
Indeed, it is a cost competitive concept that the region is already flirting with. In April, Udacity recorded an unprecedented 30,000 site visits from Southeast Asian countries.
"The region is experiencing rapid growth in the number of households shifting from low income to middle income, creating rapid growth in the size of the population with computers and internet access, as well as a fast-growing demand for education," said Rajiv Biswas, Asia-Pacific chief economist for industry analyst IHS Global Insight.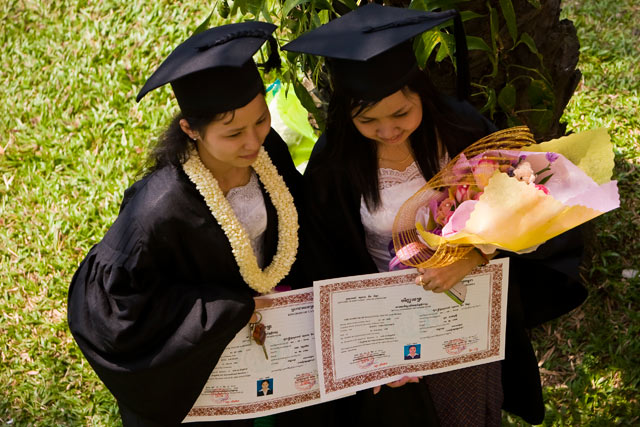 While Singapore, Malaysia and the Philippines have the highest internet penetration in the region, other countries are desperately playing catch up. Last year Cambodia recorded a 60% year-on-year rise in the number of internet users.
While internet penetration rates may be growing, much of Southeast Asia remains in the dark when it comes to online access. Despite the rapid increase in internet users in Cambodia in recent years, only 19% of the population has access to the web.
Filipina Joan Advincula – one of at least 200 students from Southeast Asia that have enrolled at the University of the People – says the biggest challenge she faces while studying for her degree is "getting online". She spends between four and six hours a day studying but must travel into town two or three times a week to rent a computer in order to download and upload her assignments.
In a region with varying degrees of computer literacy, electricity coverage, and internet penetration and speeds, does free online education – designed for the masses – risk becoming a tool for the region's elite?
"Initially, yes," said Shirley Williams, professor of learning technologies at the University of Reading, who co-authored The Impact and Reach of Moocs: A Developing Countries' Perspective. According to the paper, in Sri Lanka 63% of respondents who registered for an online programme came from a home with above average household incomes. The study also showed that respondents from the capital, Colombo, and its surrounding areas, were much more likely to own computers than their poorer rural counterparts.
"This could suggest that at the moment Moocs may bring benefit to a certain 'privilege' group," Williams said.
Beyond having access to a computer and the internet, people must also be proficient in American English and have an understanding of Western culture, as most Moocs are US-centric.
"Some run synchronous events that all Mooc participants are invited to, appearing to forget that afternoon in the presenters' time zone is the middle of the night for some participants," said Tharindu Liyanagunawardena, post-doctoral research assistant at the University of Reading, who co-authored The Impact and Reach of Moocs with Williams.
Coursera has taken steps to localise resources and now offers courses in English, Spanish, French, Italian and Chinese. It may take some time before courses are offered in non-global languages such as Khmer, which was only added to Google Translate in April.
The impetus may have to come from regional universities, says Schroeder.
"I think that we will see both the advent of Asian university Moocs and third parties that will provide translations, tutors and other support services to Moocs originating in the West," said Schroeder.
Currently in its formative stages, the concept of free online education will evolve as it grows and improves its reach.
"Moocs are still a territory to be explored," said Williams. "We have only scratched the surface."








Also view:
"A model student" – Looking to achieve top marks for education, Malaysia is enticing students to its shores