This week, Southeast Asia Globe will round out the year with a sampling of some of our best articles from 2021. Each day will offer a selection of stories published this year that enjoyed some of the highest readership while highlighting the high standards of reporting and writing the Globe provided its readers.
Before launching our week of 2021 greatest hits, today's feature story is a message from our editorial staff about what each of them plans to pursue in 2022. We thank you for reading this year and hope this taste of things to come will convince you to return as often as you can over the next 12 months.
---
Editors
---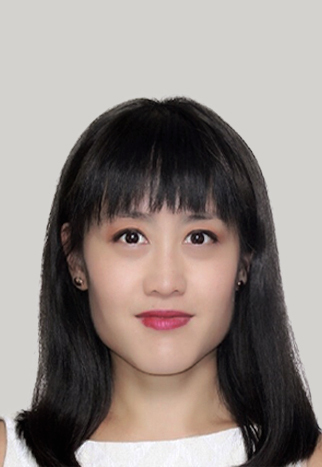 For the year ahead, I want to explore how Southeast Asian economies are revamping themselves to move past the pandemic and how business is preparing for a wider social impact. As we fuel our economies, the way we fuel ourselves is also changing. I want to delve into the smorgasbord of flavours forming Southeast Asia's food heritage and the technologies and innovations shaping food sustainability.
Singapore, where I am based, has consciously reinforced its standing as a global hub for business. Low unemployment, an enterprise-friendly regulatory environment and a government that champions international trade have all strengthened the commercial credentials of one of the world's largest port cities. As tensions between China and the US grow, Singapore is in a prime position to become a significant gateway between the East and West.
Smooth sailing is not a guarantee. After a 7% gain, the GDP of the affluent but diminutive nation is set to slow to between 3% and 5% in 2022. Manufacturing and supply chains have been upended by the pandemic, driving inflation in Asia's most expensive city to its highest point in years. Uncertainty breeds agility and innovation, promising exciting developments next year as the Red Dot races to evolve and adapt.
Business is not just about profit. It is also about people: those who build businesses and the lives they impact. Speaking to some of the Lion City's entrepreneurs earlier this year opened my eyes to the innovation, camaraderie and creativity necessary to build a company. Whether exploring the benefits of FinTech for those who are unbanked or the dark side of electric vehicles' supercharged rise, I aim to report on businesses impacting communities across the region.
Food is a cornerstone of Singaporean culture. Sharing dishes here is a way of experiencing a variety of cultures in an urban melting pot of flavours from Peranakan laksa and Eurasian sugee cake to Hainanese chicken rice and Malay-style mee goreng noodles. Growing up in an Asian family in Britain, food allowed us to remember our roots and create our own melting pot favourites from cheesy macaroni baked in sharp soy sauce to Sunday roast lamb marinated in hoisin.
Food conversations are taking on greater urgency among the growing impacts of climate change. A small tropical metropolis heavily reliant on trade, Singapore is especially vulnerable to fluctuations in food supply, triggered by global warming. The government has committed to producing 30% of its food production locally by the end of the decade, prompting a boom in urban rooftop farms and labs producing cultivated meat. In 2022, I want to get a taste of how food has formed a vital part of Singapore's cultural heritage, the innovations and technologies shaping future food security and the new flavours in the recovering Food and Beverage business.
---
Reporters
---
---
---
---