Meet the Philippines' top cop, who has been ordered to purge the crime-ridden ranks of the country's police force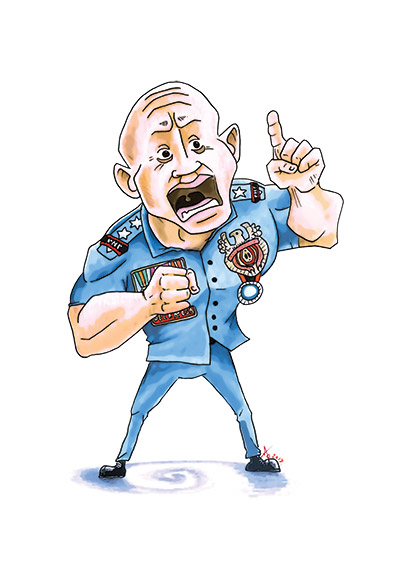 Who is he?
The strong right arm of Philippine President Rodrigo Duterte in his brutal war on drugs, Ronald dela Rosa's nickname – 'Bato', or 'the Rock' – invokes the respect and fear he inspires. He rose to director general of the Philippine National Police (PNP) after his former mayor and mentor became president in July last year. Dela Rosa served as Davao City police chief from 2012 to 2013, where Duterte tasked him with cracking down on the sale and use of illegal drugs.
Why is he in the news?
On 30 January, Dela Rosa ordered police to stand down from Duterte's war on drugs after the president ordered an internal purge of all criminal elements within the PNP. The announcement came after a group of corrupt policemen kidnapped and strangled a high-profile South Korean businessman in a police station during a botched bid for ransom. Having temporarily dissolved all anti-drug units within the PNP, Dela Rosa is now tasked with "cleansing" its ranks of corruption.
Will his crackdown affect Duterte?
Institute for Political and Electoral Reform executive director Ramon Casiple said that a purge of the crime-ridden police force could work to the notoriously tough-on-crime president's advantage. "The drug issue is a real issue. Involvement of policemen in the drug trade, as well as related criminal activities, only underscores the gravity of the problem," he said. "If the Duterte administration undertakes effective corrective measures, there is no reason for public support to wane."
What does this mean for the war on drugs?
After a month-long suspension during which Duterte contemplated sending in the military to continue the fight against drug crime, Dela Rosa announced on 6 March that the PNP's brutal anti-drug campaign would be relaunching under the ominous title of 'Oplan Double Barrel: Reloaded". This time, though, he has promised the crackdown will be "less bloody, if not bloodless", even calling on the powerful Catholic Church to enlist local parish priests to help police reach out to suspected addicts. Despite racking up a body count believed to have risen above 7,000, Duterte's fierce crackdown on the drug trade still enjoys widespread public support.
Will 'the Rock' achieve real reform?
Despite his unyielding support from the popular president, Dela Rosa's ability to clean the ranks of the Philippine cops will depend largely on the cooperation of other officers. "He is still a junior officer in both experience and maturity compared to other PNP officers," Casiple said. "He may suffer less cooperation from his officers coming from older [academy] classes. His reforms may not get the required support internally in the organisation."