The story of Cambodia's modern manufacturing sector begins in a small French village 100km north of Paris, in a converted 13th-century castle built by one of King Louis VI's grandsons. Sidestepping the superpower politics that had fanned the flames of Cambodia's civil war for more than two decades, Cambodia's ousted former leader Prince Norodom Sihanouk sat down with Prime Minister Hun Sen in 1991 for a historic meeting that paved the way for the signing of the Paris Peace Accords, a landmark agreement that helped to usher in an era of peace and relative stability.
The UN-brokered deal put Cambodia back on the map for international investors. Enticed by an abundance of cheap labour and a favourable business climate that offered free repatriation of profits as well as quota-free access to US and EU markets, investors from Vietnam, South Korea and Japan subsequently arrived in their droves, buying large swathes of land for industrial agriculture or setting up factories to produce goods for Western brands such as Puma, Gap and H&M.
The new factories fuelled the country's subsequent economic transformation. Garment exports rose from $80 million in 1996 to $7.3 billion in 2016, and Cambodia's overall economy grew at an average rate of 7.6% per annum between 1994 and 2015, making it the sixth fastest-growing in the world.
But while trade agreements guaranteeing the country preferential access to foreign markets mean the manufacturing sector is likely to survive the wave of increased competition from Bangladesh and Myanmar in the short-term, analysts argue that poor infrastructure, unforgiving working conditions and an investment approach that prioritises profit over people threaten to knock the Kingdom's development off course.
The main challenge to the manufacturing sector – comprised mainly of garment and footwear factories – is its stagnant productivity, which increased at a paltry average annual rate of 0.16% between 2007 and 2014, according to the World Bank. Unfortunately, politics has also made the situation worse. In an ill-advised attempt to curry favour with the country's 700,000 garment workers, the Cambodian government has regularly increased the minimum monthly wage of garment workers in recent years, further eating into the country's productivity rate (measured as total output over total inputs). In 2012, the minimum monthly wage for garment workers stood at just $63; this year it hit $170.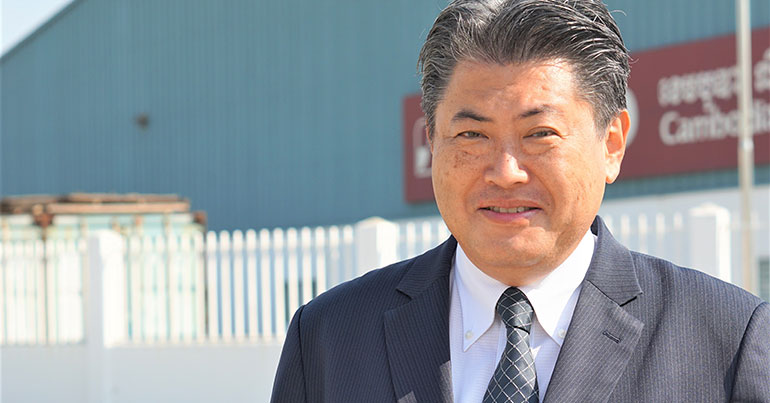 According to Hiroshi Uematsu, executive director and CEO of the Phnom Penh Special Economic Zone (PPSEZ), the artificial spikes in minimum wage are causing companies to uproot their Cambodian operations and move to comparatively cheaper Bangladesh or Myanmar, taking thousands of jobs with them.
"If the government increases the minimum wage, and you can't compensate by reducing other costs such as logistics, electricity or production materials, then you reduce your chance of turning a profit," he said. "That's why some of our tenants are already pulling out from Cambodia."
In the past two years alone, Uematsu added, the wage hikes have already forced four companies – each employing between 200 and 600 workers – to leave the PPSEZ in search of a more competitive business environment, with more expected to follow suit.
But while limited productivity gains may have the country's manufacturers up in arms over the recent spate of minimum wage hikes, the roots of the productivity problem run much deeper than mere political grandstanding.
Cambodia faces the tall order of upgrading the skills of its poorly educated workforce – a herculean task given the elimination of Cambodia's intellectual class at the hands of the Khmer Rouge – to meet the evolving demands of an economy beginning to outgrow the benefits of specialising in labour-intensive manufacturing.
The situation has certainly captured the attention of the country's education minister, Hang Chuon Naron, who told Southeast Asia Globe in September 2017 that his ministry, in a pragmatic attempt to increase Cambodia's chance of catching up, had devised a "two-track approach to education" that offers advanced education and better facilities to the country's "best and brightest", while accepting that disadvantaged communities may be left behind.
In the eyes of Miguel Chanco, the Economist Intelligence Unit (EIU)'s lead analyst for Asean, improving education levels could prove to be the most important factor in unlocking the country's future economic prosperity.
"Unless investments are made in human capital, Cambodia is at risk, not of falling into a middle-income trap, but a low-income trap," he said, referencing a development theory that explains why certain economies with rising wages lose their competitive edge.
Alongside significant investment in education, the government must also reverse the current downward trend in infrastructure spending if it is to stop the country being left behind by its more competitive neighbours. Potholed roads and power cuts that routinely bring the country's factories to a standstill mean that production costs in Cambodia are often much higher than in more advanced neighbouring economies, yet public capital investment expenditure fell from 10.8% of GDP in 2011 to 7.1% in 2016, according to the World Bank.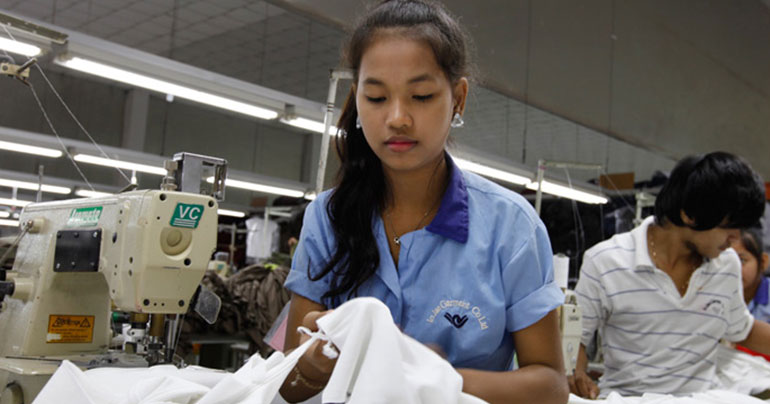 Cambodia is a very open country, and that's what foreign business people appreciate. The government welcomes everybody, but they need a strategy to make the country strong
Unfortunately, such a myopic approach to investment is not limited to the public sector. The way William Conklin, country programme director for the US-based workers' rights organisation Solidarity Centre, sees it, when it comes to productivity, the manufacturing sector shot itself in the foot by failing to adequately invest in the facilities of its factories and the training of its workers.
"You need better working conditions and better working facilities. For too long, you've had a lot of investors who just do the minimum," said Conklin. "Everybody wants to raise productivity, but there has to be investment. You can't say that just because the minimum wage goes up X per cent, workers need to be more productive. Without any investment or training, how do you expect productivity to increase?"
As exemplified by the recent success of Thailand's automobile industry, Uematsu believes that the Cambodian government should select an industry it wishes to specialise in and devise a strategic policy that attracts global players in that industry to set up shop in Cambodia. The government could then implement advantageous tax policies that require leading global players to partner with local firms, so as to promote the transfer of technology and technical know-how to Cambodian workers. Such an approach, Uematsu says, would help Cambodia's manufacturing sector transition towards producing higher value added parts.
"Cambodia is a very open country, and that's what foreign business people appreciate. The government welcomes everybody, but they need a strategy to make the country strong," he said.
However, while limited investment and rising wages mean both Bangladesh and Myanmar's comparative advantages loom large on the horizon, Cambodia's wages still lag far behind those found in China, a country with which Cambodia has built a strong political partnership in recent years.
Coupled with the country's tariff-free access to the EU and US markets, safeguarded by the Everything But Arms and Generalised System of Preferences agreements, the favourable wage differential means that Cambodia's manufacturing sector should be insulated from the weight of international competition for the next three to five years, according to the EIU's Chanco.
"There's still a lot of scope for labour-intensive operations in China to move to Cambodia because of the difference in wages between the two countries," he said. "But the next step for the sector is to promote indigenous innovation and develop domestic industries – and to get there, the government needs to invest in education."
This article was first published in Globe Media Asia's Focus Cambodia 2018 magazine.