As head of strategy for Ho Chi Minh City branding and design heavyweight Rice Creative, Vu Quan Nguyen is helping turn the city into a regional design hub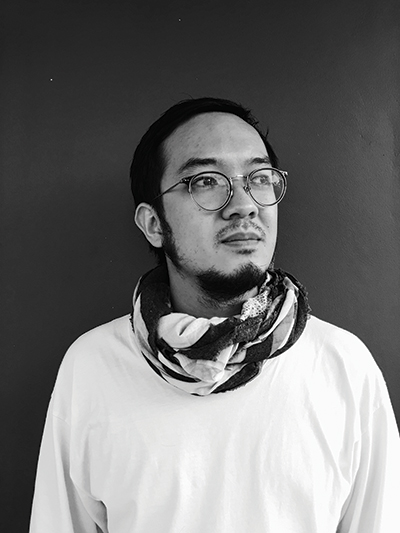 As Ho Chi Minh City becomes a hotbed for startups and innovation, one of its greatest contributions to the world is the creative entrepreneurs it is churning out: pioneering 20- and 30-somethings who are breaking ground in their respective fields and bringing newfound attention to a country that for decades slogged its way through post-war obscurity. These are people like coffee entrepreneur Dinh Nhat Nam, YouTuber Tran Duc Viet, and Eddie Thai, a Ho Chi Minh City-based partner with US venture capital firm 500 Startups who was profiled in a February 2016 BBC article that asked: "Could Vietnam become the next Silicon Valley?"
Vu Quan Nguyen is, undoubtedly, another such innovator.
Nguyen, 31, is head of strategy for Rice Creative, a full-service design firm in Ho Chi Minh City that creates brand identities, event concepts, packaging, websites and retail spaces for high-profile clients. In its five-year history, the company has already been tapped to design packaging for McDonalds, organise a record-breaking gala event for Unicef, and craft a new can for Coca Cola.
Nguyen's entry into design, he said, was "not quite a leap into the unknown". The son of Vietnamese immigrants, he was raised and educated in France. Before moving to Vietnam in 2011 to work at luxury fashion group Globallink as head of marketing, he spent nearly seven years running his own bohemian retail space, Le Dixieme, in Paris. Not long after settling in Ho Chi Minh City, Nguyen met kindred spirits at Rice Creative and joined the team in September 2014 as a strategic planner, before being promoted to head of strategy one year later. "When I quit [Globallink] to join Rice," he said, "it did not feel like a jump into the unfamiliar, but instead more of a return to my sources: independent minds, creative ventures and limitless ideas."
A Rice Creative project that Nguyen is particularly proud of is their work with Marou Chocolate, a Vietnamese boutique chocolatier that was featured in the New York Times. Marou, in collaboration with Singapore's National Gallery, reached out to Rice Creative for a new line of packaging. The company planned a packaging scheme that utilised Dong Ho, a traditional style of Vietnamese printmaking, working with a family that had been practising the art form for 21 generations.
While Nguyen's job officially involves him acquiring new business and consulting with clients, in practice his role is much more fluid, offering a hand to any one of the firm's multiple projects. For Maison Marou, a retail space for the chocolate company, he helped develop the shop itself, drawing on his experience as founder of Le Dixieme.
Other times, he might be the devil's advocate needed to get a project moving forward. "If there's no debate in the [project] brainstorm," he said, "that probably means nobody has a clear idea of where the project or concept is going. In my approach, the [final] concept only emerges from two ideas confronting themselves. From there you get a synthesis."
Being in Southeast Asia, where the design scene has yet to take off to the levels of New York or Paris, has also given Nguyen and the team at Rice Creative extra room to grow. In a market that is not as ruthlessly overcrowded as many Western metropolises, the firm is not pigeonholed into one niche market within the design industry. "If we were based in New York City we'd specialise in packaging for chocolate, maybe fashion, I don't know," he said. "Being here really helps us develop a portfolio that's so diverse."
Nguyen added that as Vietnam raises its international profile – be it in the worlds of technology, fashion or design – he feels a sense of pride for his parents' homeland. "When [Vietnamese companies] reach foreign markets," he said, "that's really a sign that this country has made incredible steps in terms of progress."
For now, Nguyen is setting his sights on more international work for Rice Creative. But when he isn't strategising for the firm, he is keeping himself busy with other creative outlets – lecturing on branding and marketing for fashion at RMIT University, or running a blog for French lifestyle magazine L'Express Styles, covering trends in society, fashion, politics and consumerism.
"Design," he believes, "like music or film and other commercial forms of art, is a business for the misfits and the weirdos. Not the cool kids in town. Let's find pride in being uncool."