When Singaporean transgender community organiser Rain Khoo joined the founding team of TransgenderSG in 2016, information on transgender issues in Singapore was scarce and often misconstrued. 
"European and [North] American resources are adequate to educate allies, there was a need for similar information to be readily available in the Singaporean context," Khoo said, reminiscing about the early days of TransgenderSG.
The grassroots organisation was born to fill this information void and now provides essential information on navigating life as a transgender individual in Singapore, from accessing hormone replacement therapy (HRT), to finding a job as a transgender candidate or even sex-reassignment surgery.
Although seven years have passed since, transgender issues remain largely misunderstood by conservative communities in Singapore today. But the increased presence of LGBTQ+ issues in mainstream media has invited feelings of hope among activists trying to shift conservative attitudes constraining transgender individuals in areas such as school or work.
Part of that increased media visibility is a result of the repeal of Section 377A in November 2022. Debates around the clause, a remnant of British colonial rule which prohibited consensual same-sex relations between men, helped push LGBTQ+ issues to the forefront of public discourse.
"[We saw] an average of 10 to 15 LGBTQ+-related news coverage in mainstream media between February and August [2022], a pace that was unprecedented," said Benjamin Xue of Young Out Here (YOH), an organisation providing a safe space for queer youths in Singapore.
Although the clause only restricted male same-sex activities, the repeal was welcomed by the broader queer community. As Khoo points out, "many LGBTQ+ organisations, including lesbian and transgender advocacy groups, took part in the campaign to repeal Section 377A."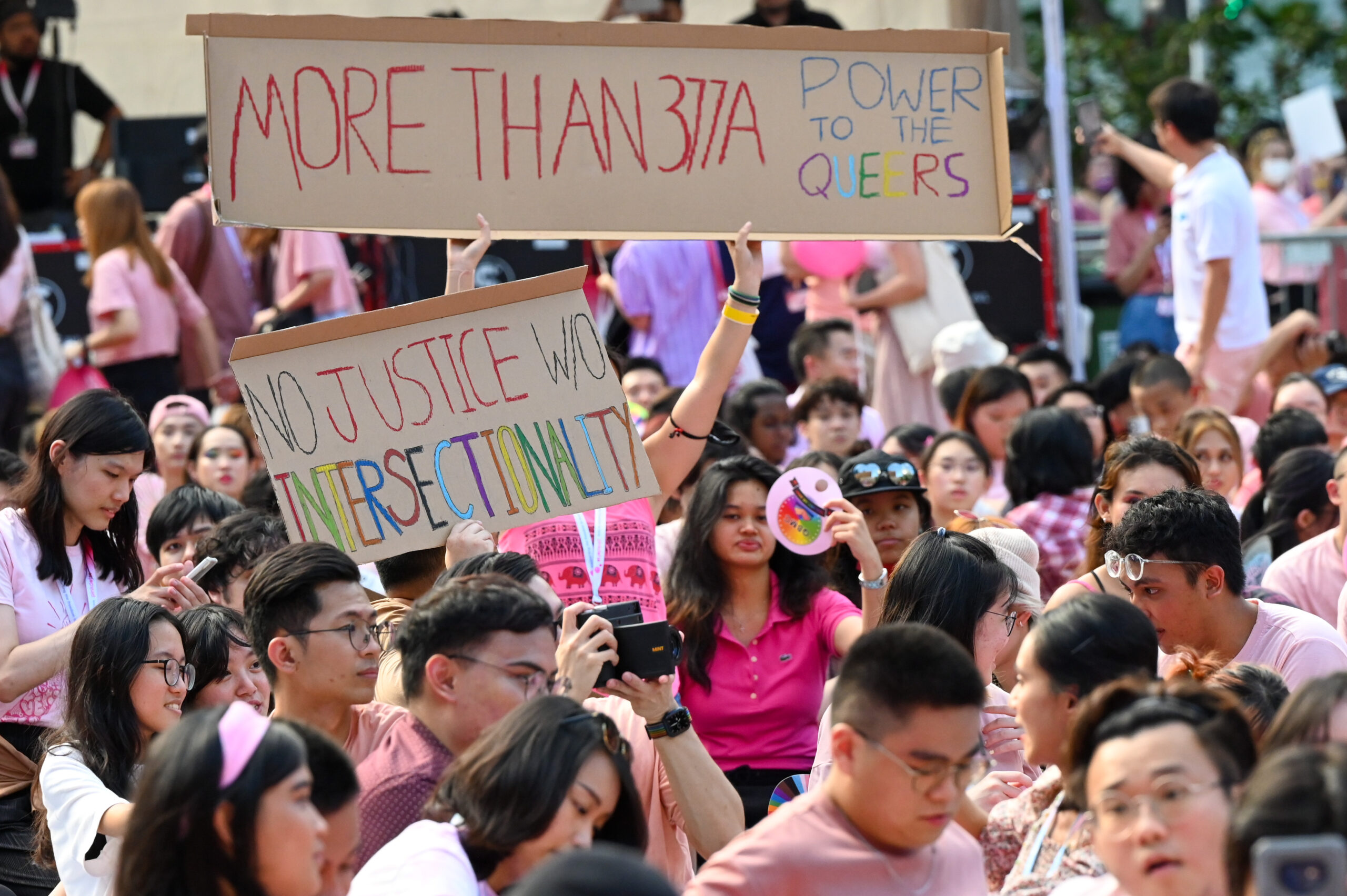 ---
The repeal was the start of a steady stream of increased exposure of LGBTQ+ issues in the local press. In the first month of 2023, mainstream media has already highlighted several ongoing debates surrounding LGBTQ+ issues, including an opinion-editorial debating whether there is need to revise the sexual education curriculum to include LGBTQ+ topics, as well as Deputy Prime Minister Lawrence Wong's statement that "sex is not gender" in response to a question on whether sexual orientation would also be included in the upcoming law against workplace discrimination.
Both instances depict the difficulties of navigating life as a transgender individual in Singapore, between lack of information and entrenched conservative attitudes, hinting at the gaps that have yet to be addressed in the march towards equality in the Lion City.
"[Singaporean society] remains heavily focused on gender," from public toilets to eligibility for national service as well as official government documents, said Sylfr Tan, case manager of TransBefrienders (TBF), a local organisation providing resources and community spaces for young transgender individuals.
While the Singapore government allows transgender individuals to legally change their gender on their identity cards, doing so requires them to undergo sex-reassignment surgery, also known as gender-affirming surgery.
"Some transgender [people] want to transition in successive stages and don't necessarily want to immediately have to undergo surgery to be legally recognised as a man or woman," explained Tan. "Some also don't want to undergo surgery because they don't believe they need to in order to validate their gender identity."
Gender-affirming surgery presents additional medical considerations, as it leaves patients unable to procreate.
Tan also highlights a persisting lack of access to information on transgender-related issues, which she attributes to deeply-rooted conservative societal attitudes.
"Because [HRT] is legal in Singapore, it's relatively easy to find information on the 'what' of transitioning," said Tan. "However, it's harder to find out 'how' [to transition, access HRT, etc.] because there's a lot of disinformation spread by conservative groups online, which can be very harmful to transgender youths."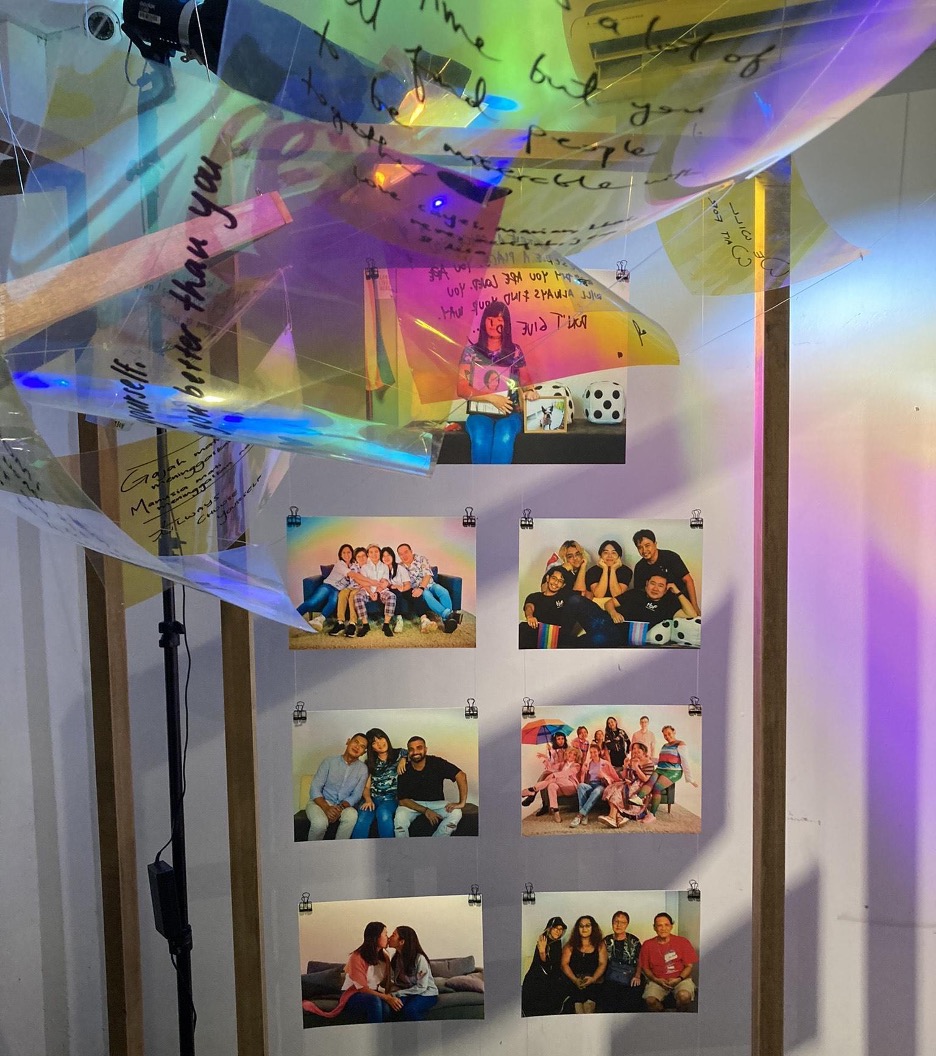 Restrictions imposed on public media by the Infocomm Media Development Authority (IMDA), Singapore's media regulatory board, pose an additional obstacle to accessing information. Under the current IMDA guidelines, media depicting homosexual or transgender themes as subplot elements are restricted to audiences aged 18 or over. Content where such themes are featured as main plot elements automatically warrant an R21 rating, prohibiting access to audiences aged below 21.
Yu Sheng Teo, a community organiser and founder of local LGBTQ+ accessories brand Heckin' Unicorn, expressed concerns that media censorship hinders cisgender Singaporeans from thinking about the struggles faced by their transgender peers. He believes a systemic change in societal attitudes is hard to imagine without more accessible information.
"Many issues that concern transgender people on a daily basis are invisible to cisgender individuals unless they have a friend or family member who happens to be transgender," he said.
Tan also denounces the government's intention to "protect children," through the absence of transgender identity in Singapore's sexual education curriculum, instead arguing that "children have a very solid understanding of what gender is, there are many times when they have lots of questions on their gender identity but don't know how to answer those by themselves.
---
A 2021 Reddit post by a 18-year-old junior college student, known as Ashlee, sparked a rare protest in the city-state when the the Ministry of Education (MOE) had prevented them from obtaining a doctor's referral to begin HRT, despite having their parents' permission.
For Seth Tija, TBF's research director, the Ashlee incident bears a mixed legacy. While "the outpouring of support from allies, parents, and the general public has also been a heart-warming impression that progress is not unachievable," very little positive change has happened since then.
Ashlee, who has opted to remain anonymous, has since transferred to another Polytechnic institution and declined to comment on the incident.
According to a 2020 study conducted by TransgenderSG, a local organisation providing resources and quantitative data on the transgender experience in Singapore, 25% of surveyed trans and non-binary youths disagreed with the statement "I feel safe at school".
Results from the survey also showed that only 24% of surveyed students felt that they had a teacher or counsellor from school they could turn to for support.
TBF's co-founder Coen Teo echoed these concerns, adding that social workers, teachers and school counsellors have a responsibility to foster a safe and inclusive environment for transgender youths: "These are key actors that can help improve the everyday lives of transgender [students]."
Khoo further explains how this multifaceted discrimination extends even beyond graduation.

"For those who haven't or are transitioning [and therefore haven't legally changed their sex yet], their job application will almost definitely out them as transgender," Khoo said, as most job applications ask the candidate to indicate their legal gender, which may not match their outward appearance.
Transgender individuals also face higher unemployment than their cisgender counterparts. TransgenderSG's 2020 survey on negative attitudes in employment showed that transgender unemployment is at least 5 times higher than the average national unemployment rate 2.9%.
---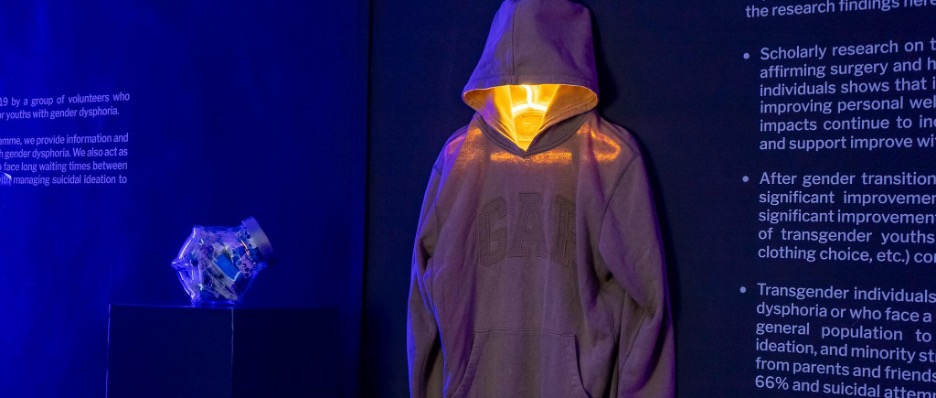 Organisations such as TBF and Heckin' Unicorn have worked to not only provide outlets of expression for the local transgender community, but also make sure their message gets across to their cisgender counterparts through arts and media.
One of their most recent collaborations, an exhibition titled "Dys|Euphoria", which ran at Singaporean picturehouse The Projector X from 11-20 November 2022, coinciding with Transgender Awareness Week, sought to explore the struggles of gender dysphoria. The term, which refers to the emotional distress experienced by individuals whose biological sex and gender identity are mismatched, has gained momentum in medical and psychiatric circles in recent years, and is increasingly recognised as a mental health struggle.
"We were concerned with cisgender people not understanding the struggles the trans community is facing, particularly gender dysphoria," Teo told Southeast Asia Globe. He pointed out that Singapore lags behind in terms of acknowledging gender dysphoria and recognising its impact on transgender individuals, "mainly because people are unaware it is a thing."
TBF and Heckin' Unicorn stated that the exhibition proved successful despite an M18 rating imposed by the IMDA, which effectively restricted access to audiences aged 18 and over. Such obstacles still constrain outlets of expression for the local transgender community, and remain in place despite the repeal of Section 377A.
For activists, overcoming such obstacles will prove crucial to create a necessary shift in attitudes to make transgender people feel included.
"The gaps are certainly wide when it comes to bridging empathy with the local population, especially regarding positive LGBT representation in media," said Tija. "We cannot have fair conversations around transgender lives if the only thing people are allowed to see are the negatives."