Editor's note: "If I had to choose between censorship and a too-free press, I would not hesitate to choose the latter." So said Bernard Krisher, founder and publisher of the Cambodia Daily, in December 2007. In the end, the choice was taken out of his hands. Two years ago this week, the long-running daily newspaper closed down operations under intense government pressure. Since then, independent media outlets have struggled to carve out a space to publish freely and fairly about the challenges facing Cambodia. But it hasn't always been this way. We look back more than ten years to when Cambodia was celebrated across Southeast Asia for its hard-won free press.
Beginning as a single typed page of government-dictated news in the early 1980s, Cambodia's post-war print media industry has exploded in size, variety and sophistication with regular publications now devoted to subjects as diverse as weddings, heritage, business and nightlife.
A crucial outlet of society that was once stark and monochrome is now glossy and colourful thanks to the blossoming of an economy, which can now acknowledge the importance of advertising – providing much-needed publishing revenues. The Kingdom's media now also has to supply the demands of a resurgent youth sector, an emerging middle class and a demanding expatriate population.
When compared to neighbouring countries, Cambodian and foreign journalists in Cambodia from the estimated 19 radio stations, nine TV stations, 190 Khmer-language newspapers, five English-language newspapers, 45 magazines and 38 foreign press agencies that operate here, basically have the freedom to write about almost any subject.
In late October, the globally respected media watchdog, Reporters without Borders, found Cambodia to be the freest nation in Southeast Asia in its press freedom index – bucking annual trends not only for the region but also the continent; neighbouring Vietnam and Laos languished a mere two and three places above authoritarian Myanmar.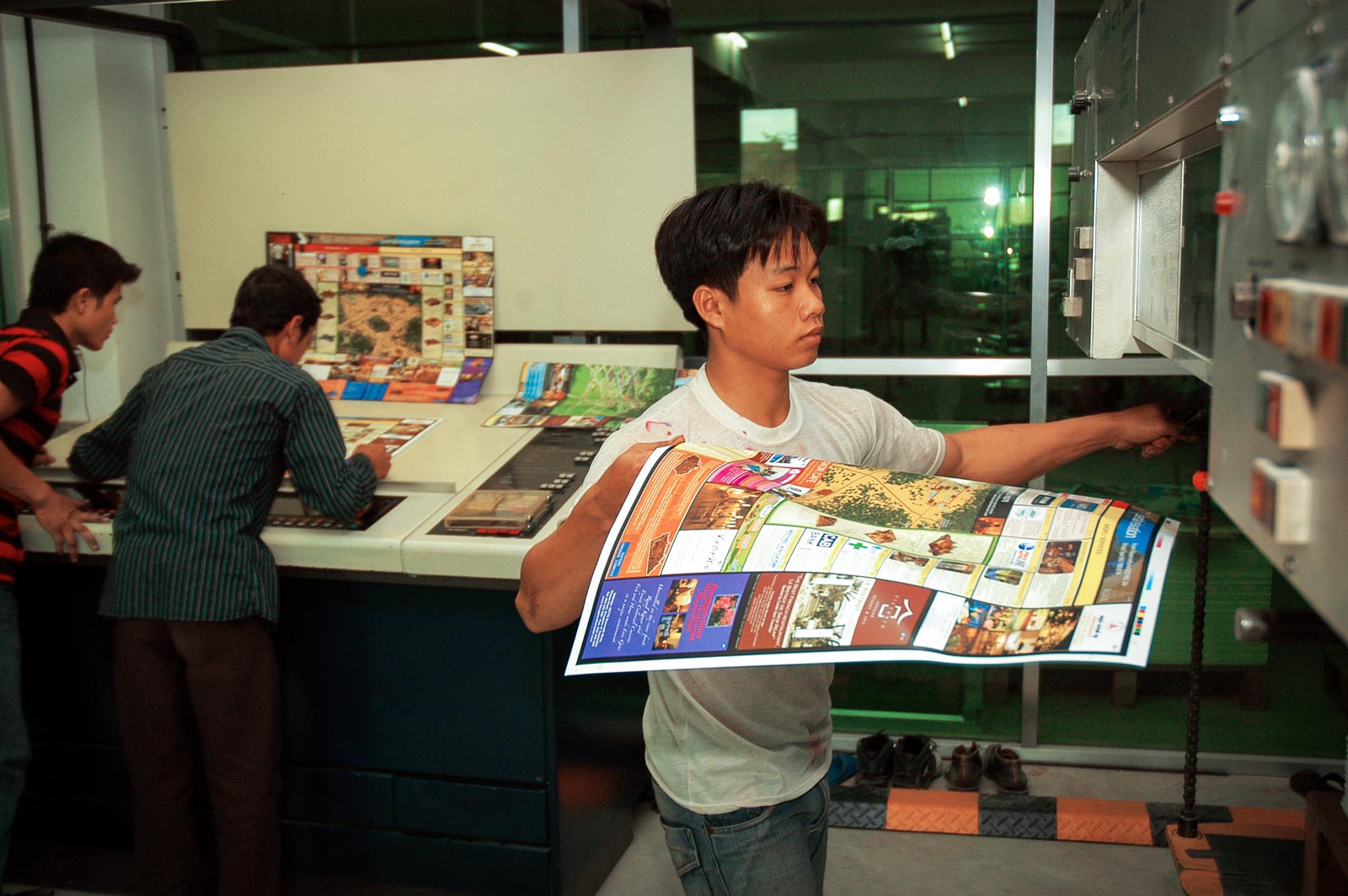 "Cambodians have access to more media outlets than most countries in Asia with the exception of Japan or Taiwan; all the others have some restriction or taboo. South Korea has a National Security Law. Thailand has a taboo against criticising the king. Singapore won't let you say anything derogatory about Lee Kuan Yew and we can forget about Vietnam, Laos, China, North Korea and Burma," Bernard Krisher, long-time devotee to all things Cambodian and founder and publisher of the Cambodia Daily, told Southeast Asia Globe.
However, media observers agree that too much press freedom is not necessarily a good thing. Since the blossoming of the media industry following the enshrinement of press laws in the 1993 Constitution, the Khmer-language press has developed a taste for the sensational and, indeed, for the inaccurate. Even a few years ago it was not uncommon to see articles from unnamed sources calling high-ranking political officials canines, paedophiles or worse, articles often accompanied by subservive caricatures.
Compared with other journalists in the region, Cambodian reporters have a great deal of freedom. "We can write what we want to write and we can criticise," said Ung Chamroeun from the resurgent French-language institution the Cambodge Soir Hebdo. "But press freedom in Cambodia is not everything as many journalists here don't truly understand the importance of their role."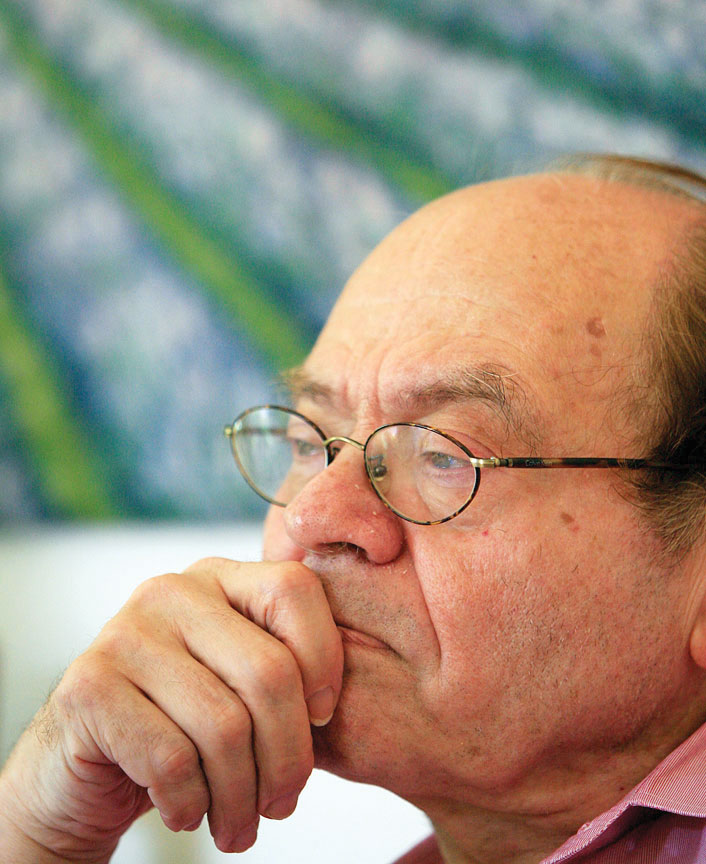 "Freedom comes with responsibility. There is never too much freedom but it should be balanced with responsibility. We must have green lights and red lights. Or the traffic would be chaotic," said Krisher. "There should be stricter libel laws so that publishers hesitate to print or slander and face heavy fines. The level of taste should also be improved so that publishers would suffer from public disdain and loss of circulation if they publish socially unacceptable photos or articles. However, if I had to choose between censorship and a too-free press, I would not hesitate to choose the latter."
The major change in Cambodia's media industry, noticeable since his arrival in 1993, is a vast improvement of the quality of the publications, said Sebastien Drans, founder and director of Media, Consulting and Development, one of Cambodia's oldest-established media organisations, which publishes the independent Khmer-language newspaper Somne Thmey (New Writing) and an English-language press review entitled the Development Weekly.
"In the early days, journalists would often use their position to blackmail people or support political parties without any respect for the job," said Drans, a former Agence France-Presse correspondent. "International organisations have done a lot to train Cambodian journalists not only on techniques, but also on ethics, and are greatly responsible for the improvement."
Most Cambodians live in rural areas and newspapers and magazines do not reach every village. Also a large percentage of rural residents are illiterate and many cannot afford them.
"They mostly rely on radio or TV which doesn't offer the same diversity or the same quality as print media."
Popular Khmer-language magazines have also historically pandered to the lowest possible denominator, with covers featuring pretty singing stars and content that largely comprises celebrity gossip, gruesome images of traffic accidents, and human and animal birth defects.
Bucking this trend are newcomers such as the Anglo-Khmer G21 (Generation 21), which is aimed at Cambodia's youth, and Economics Today magazine, that is tapping into Cambodia's ever-growing business community.
"We try to limit our lifestyle input, as G21 is Cambodia's first magazine to be principally concerned with careers and education," said Joyce Ira Yarza-David, the head of accounts and management at Mag-Alliance, which also publishes the heritage-orientated Touchstone and plans to soon release the Kingdom's first interior design magazine Ideal Homes.
"Our director felt that a great way to address the education and employment problems Cambodia faces would be to offer an aspirational magazine which profiles successful graduates and gives great career advice," Yarza-David said.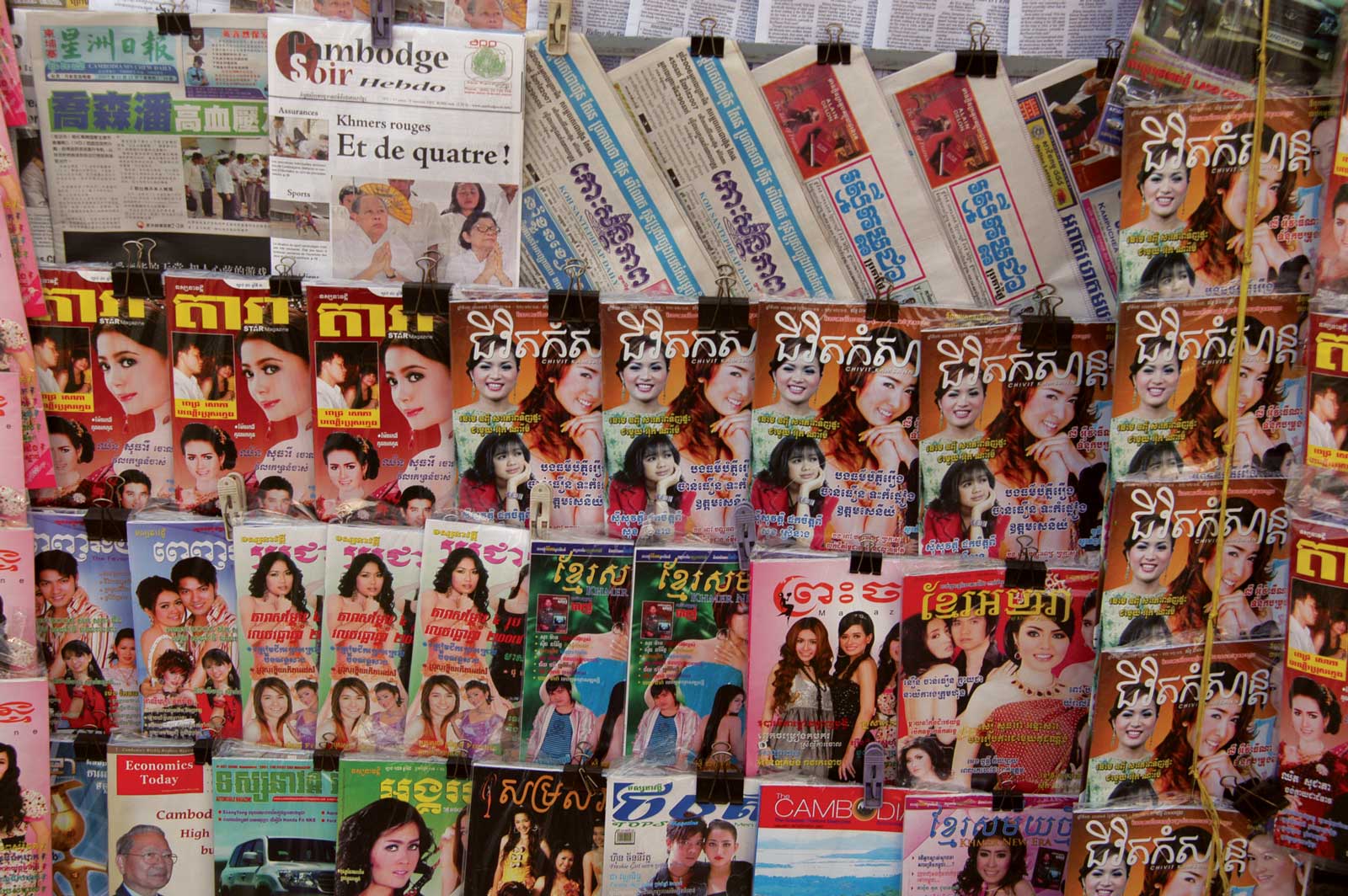 Economics Today was started because of the Cambodian readers' need for reliable information about economics and business, explained Editor-in-Chief Natacha Kim.
"We observed that Cambodians really need accurate information about economic trends and domestic markets in order to succeed in business, and while some lifestyle and celebrity magazines may publish business and economics stories, we thought the market needed a more specialised magazine," Kim added.
Covering general interest stories in the capital and Siem Reap are newcomers AsiaLife and the well-established Cambodian Pocket Guide, both of which cover the cities' eclectic nightlife and restaurant scenes and are designed to appeal to Cambodia's ever-growing expatriate population.
Since their inception, both have been complimented for raising the bar in Cambodia when it comes to production values and quality of layout.
"On the whole, Cambodian magazines mainly focus on leisure, addressing the recently emerged middle class in the cities. It is symbolic of the development of the country," said Drans.
"But another role that magazines have to play is to address professionals. Few media outlets here bring technical and useful information to professionals and if there were, for example, publications on farming, small enterprises and tourism it could help strengthen economic activity, reduce poverty and increase employment," Drans argued.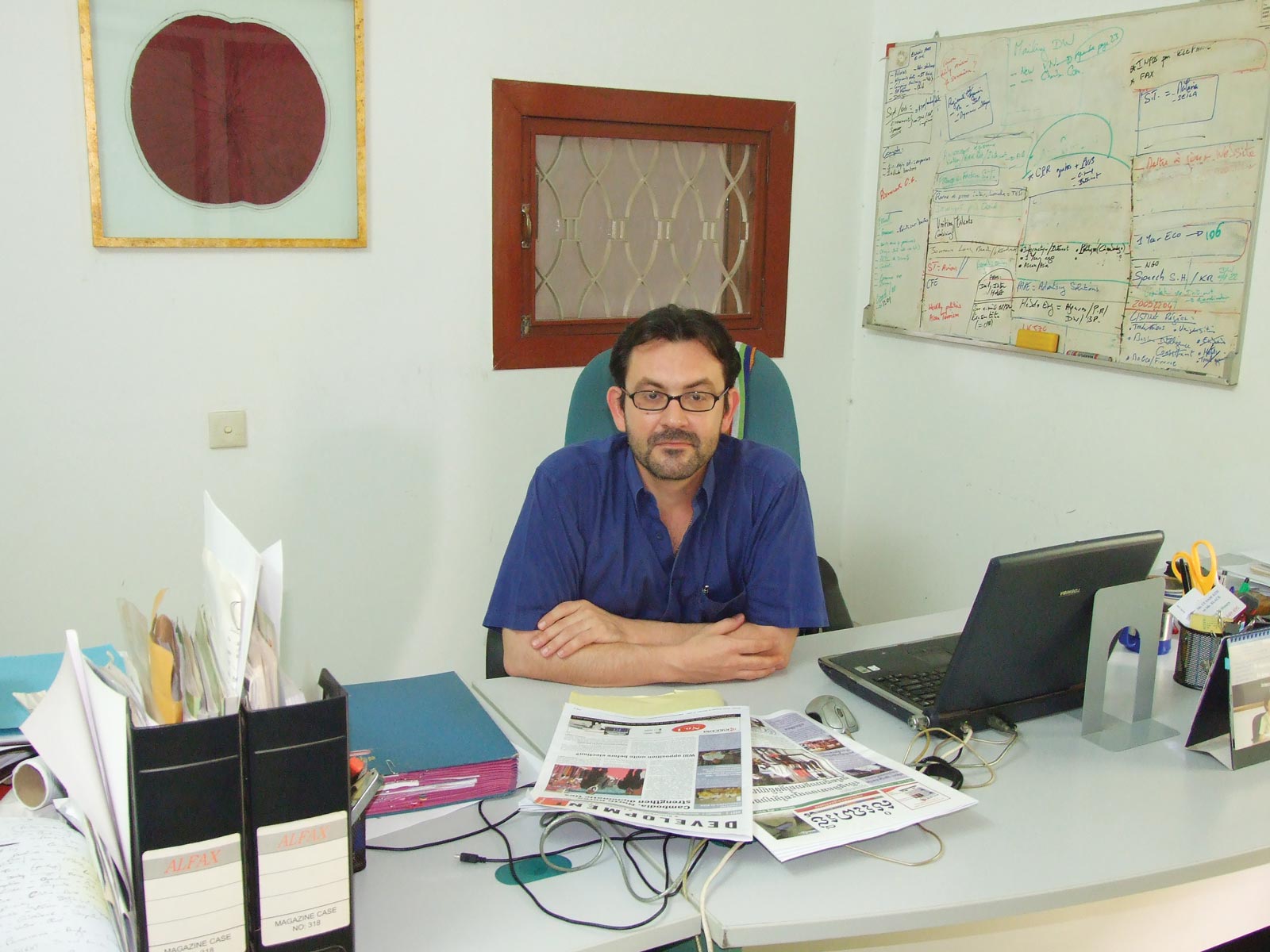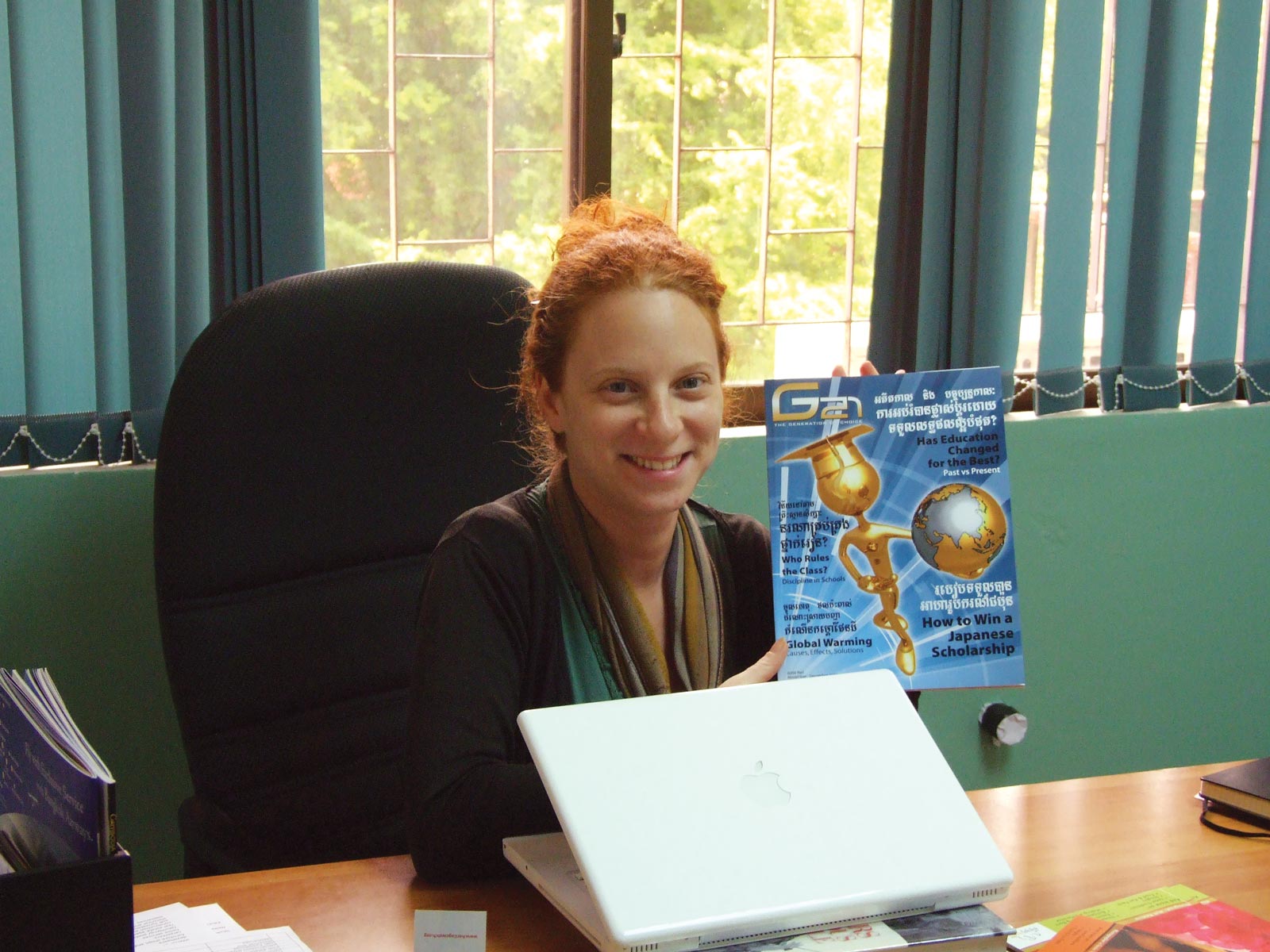 The Cambodian media market is offering a lot of opportunities for both local and foreign publishers, said Kim of Economics Today.
"Firstly there is a need for entertainment as the middle class grows and books remain expensive. Our country's economy is growing fast and the economic environment is changing rapidly. This creates the need for up-to-date and accurate information… However, to my knowledge, there is no market study on the media industry, so it is difficult to assess the potential for foreign investment."
To Cambodia Daily's Krisher, the expansion of the print media industry will have broader implications; that it will open minds rather than just new investment possibilities:
"I think with the expansion we are seeing, people may begin to read good books again and I believe a new generation of Cambodian writers, novelists and translators is emerging," he said.
Krishner believes that soon more foreign books will be translated into Khmer and hopefully more literature and a good history of Cambodia will be written by indigenous scholars. "Therefore I think books will proliferate and there should be more newspapers and magazines. They may continue to fold due to financial problems, but new ones will always take their place."