Bangkok's futuristic new development, known as T77, will be home to what is likely the world's largest real-time blockchain-based, peer-to-peer electricity trading project. It came together after tech company Power Ledger and Thai-Government backed renewable energy developer BCPG teamed up with property development company Sansiri earlier this year. Southeast Asia Globe speaks to Marrah Fry, an analyst for Power Ledger, to find out more about the project, the technology and the future of electricity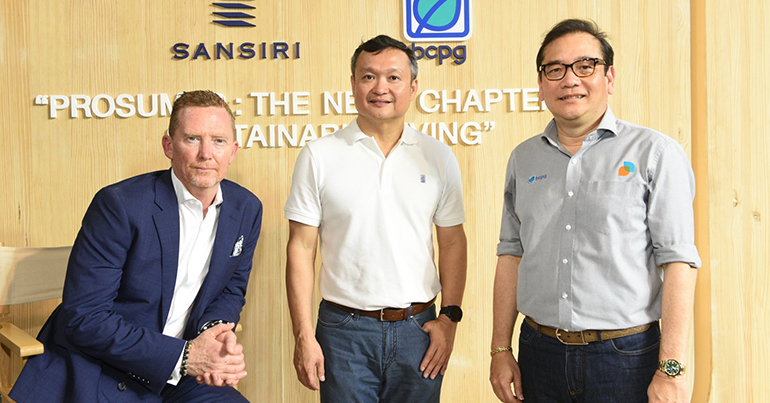 Could you explain the advantages of peer-to-peer (P2P) renewable energy trading?
At a consumer-level, P2P energy trading allows consumers to purchase cleaner energy at a lower rate than they'd otherwise pay to receive energy from traditional power sources, like coal-fired power stations. Similarly, prosumers are also able to benefit from higher returns by monetising their excess energy; currently low feed-in tariffs do not provide the same incentives to invest in renewable energy assets, so utilising our software provides better returns and greater incentives for prosumers.
However, there are many advantages of P2P energy trading that expand far beyond the consumer. For utility companies, transmission and network costs are reduced and grid extension requirements are less frequent. Retailers are seeing an increase in customers defecting from the grid, so with the value proposition of P2P energy trading, more customers remain connected to the grid to unlock their own benefits.
The system uses blockchain technology. For people who perhaps do not understand how this works, could you explain in layman's terms why blockchain is essential to this process?
The blockchain technology… is actually a transactive settlement layer that allows for participants to reconcile their energy trades. In simple terms, the Power Ledger platform trades Sparkz, which is a tokenised representation of the value of energy. Because of this, there isn't any true value transfer on the platform itself, only the representation of value through Sparkz. If I want to buy energy from my neighbour, I will pay them in Sparkz, and the blockchain will settle the trade and write it onto the blockchain as a transparent, immutable record.
As such, the Power Ledger platform can be seen as a secure ledger that keeps track of all energy transactions and trades. Blockchain is the best technological solution for settling these trades in real-time; the distributed ledger of the blockchain helps optimise the distributed energy system. However, Power Ledger does utilise a payment processor at the point that users want to convert their excess Sparkz to fiat (or local currency), and vice versa.
[InspireAsean2018]
Why was the T77 precinct chosen?
The T77 precinct was ideal for our across-the-meter trial with BCPG because it involves various types of buildings with different load profiles, including: a dental hospital, a shopping centre, an apartment complex and a school. Each of these buildings has significant solar installation capacity to facilitate P2P energy trading. Additionally, these buildings are located close together as part of an urban gated community. As participants are only using a small part of the distribution network to trade energy, Metropolitan Electricity Authority (MEA) has agreed to charge a fee to which more accurately reflects their smaller use of the network.
BCPG and Power Ledger have agreed to deploy the solution across various other sites. Will these all be in Bangkok or throughout Thailand?
At the moment we cannot comment on any unannounced projects, but in furthering our partnership with BCPG we have announced a project at Chiang Mai University using our P2P platform. For this trial, BCPG will install a 12-megawatt rooftop solar system in conjunction with the University's Master Plan for Energy and the Environment. Additionally, BCPG will also install a smart distribution network that will allow the Power Ledger platform to aggregate excess capacity and provide virtual power plant (VPP) services (like network control) to the wider distribution network.
[manual_related_posts]
How does the partnership with BCPG and MEA work in terms of who receives money for the electricity generated?
Both the network operator (MEA) and application host (BCPG) play different roles in the trial. Each sets their own small fees within the Power Ledger platform that are relative to the amount of energy transacted.
This is a landmark project in Asean. Is this kind of project a marker for the future? Can you envisage more cities or countries taking on solutions like this?
We can absolutely see more countries around the world adopting technology to optimise distributed energy resources (DERs). With the greater prevalence of renewable assets and consumers relying less heavily on traditional energy infrastructure for electricity supply, there is a growing need for technological innovations that leverage the benefits of renewable energy generation. We believe the future of energy is distributed and our mission is to leverage the value of DER integration into our electricity networks.