Synonymous with speed and style, Porsche is eager to grab a slice of the Cambodian luxury car market. Graeme Hunter is the man behind the wheel in the Kingdom
By Christian Vits    Photography by Sam Jam
Given its lack of smooth six-lane highways, Cambodia might not be the best bet for those thirsting after an autobahn-like experience. However, from next year, the Porsche logo will become one of the first things visitors see as they exit Phnom Penh's airport.
Rapid economic growth and the emergence of a new class of consumer have attracted the German luxury carmaker, which will start constructing its first official showroom at the end of this month.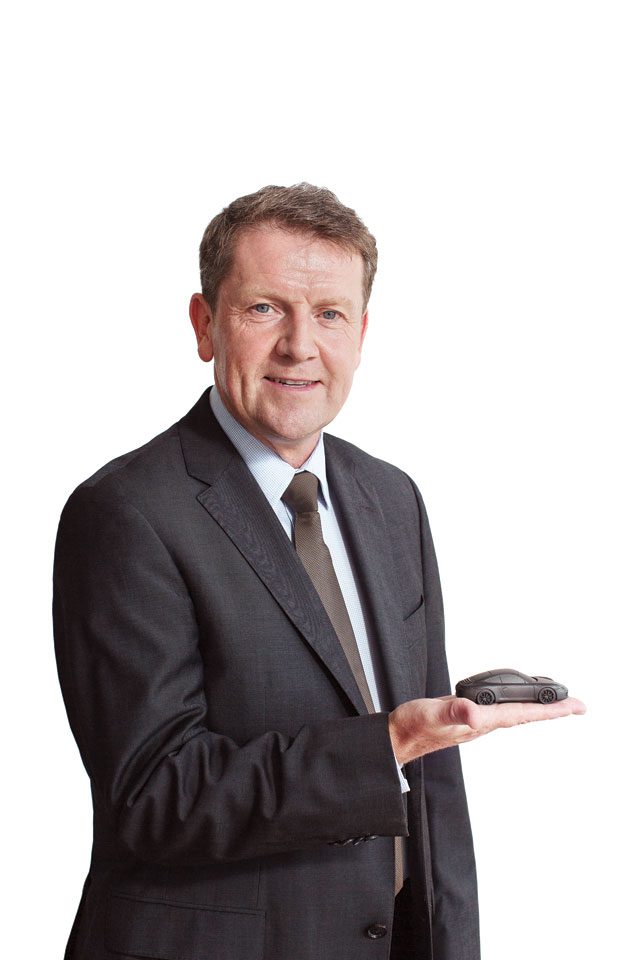 "The luxury car segment in Cambodia is definitely growing and Porsche is in a good position, particularly with the Panamera and Cayenne models," said Graeme Hunter, Porsche's general manager for Cambodia. "People here, the people who have money, are very image-conscious, very brand-conscious."
Hunter senses opportunities. The Asia-Pacific market showed promise last year, when Porsche sold 4,730 cars in the region, and this year the company expects double-digit growth. During a five-year stint in Kuwait, Hunter saw the local Porsche centre become the brand's fifth-biggest single dealer worldwide. In Cambodia, he aims to sell 30 cars next year and expand sales to 85 in 2017. The Cayenne is expected to be the top seller, screeching in with a $135,000 price tag, including taxes and import duties.
Up to $2 million is set aside to build a 3,500-square-metre Porsche showroom and aftersales service centre. Such a substantial investment is a mark of the confidence global companies have in Cambodia's economic future, despite the nation being among the world's poorest. However, the Asian Development Bank expects the economy to grow 7.2% this year and 7.5% next, the second highest growth rate in Southeast Asia.
"The figures are good in terms of economic growth – it's been very stable," said Hunter. "When I came here, what struck me was the number of vehicles on the road in relation to other places such as Saigon, where you see so many motorcycles in comparison to cars. But here the number of high-end vehicles is quite substantial. You see that there's potential."
Surprisingly, Hunter cites Cambodia's high import duties as another reason for his confidence in the market's potential. "The actual import duties are quite good in relation to neighbouring countries," he said. "Import duties are about 115%. If you're talking about Thailand or Vietnam, you're talking about 250% and 300% duties. In terms of Asia, the tax regime in Cambodia is actually quite good for importing high-end vehicles."
Hunter expects competition in Cambodia to come from Range Rover, Toyota's Lexus, Audi, BMW and Mercedes. In May next year, Porsche will launch a new model, the Macan, which will sit in the same bracket as Audi's Q5 or BMW's X3. "That will come sub-$100,000, so we're looking at that model as a volume driver as well," Hunter said.
Porsche's man in Cambodia is not worried about the grey market, which has historically been where many Cambodians buy their cars. "We have some unique points that these people can't offer," he said. "They can't offer a manufacturer's warranty, they don't have the technical expertise that we have and they don't have the technical equipment." But in any case, according to Hunter, "competition is healthy".