Next month, Philippine voters will flock to the polls in the local barangay elections and also choose their first youth representatives in five years in the sangguniang kabataan elections. Rappler reporter Michael Bueza explains what these local elections mean for the Philippine people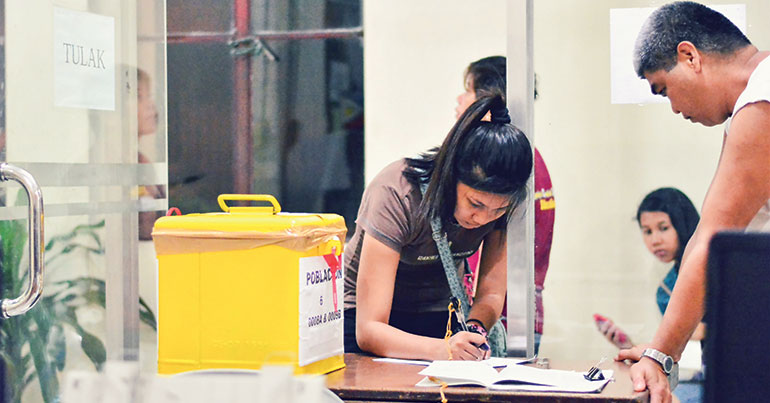 How significant are barangay and sangguniang kabataan (SK) elections?
The government's programmes are coursed through barangays – the smallest administrative division in the Philippines – for delivery to Filipinos. They also provide basic services like those on health and peace and order, especially concerning the Duterte administration's 'war on drugs'.
The barangay elections determine which community leaders would get to administer those services and programmes on behalf of the government. They also get to have perks, such as discretion over the share of tax revenues given to barangays. A victory in these elections could also serve as a stepping stone to either the city or provincial halls.
Meanwhile, the SK, or youth council, elections pave the way for the Filipino youth to participate in barangay matters. However, the election postponement laws did not provide for holdover or interim SK leaders. So since 2013, there have been no youth representatives in barangays.
Why have they been repeatedly postponed and what is at stake?
The original October 2016 schedule was pushed to October 2017, then to May 2018. The government explained that the postponements were necessary mainly because of the fear that money from illegal drug operations would influence the elections.
Now that five years have passed since the last barangay elections in 2013, the government expects that the barangay leaders have made significant efforts to clear their barangays of illegal drugs and criminality.
How are these elections organised to ensure they're free and fair?
With its years of experience in conducting elections, the Commission on Elections has set up mechanisms to ensure orderly elections, make it accessible to everybody, including the elderly and persons with disabilities, and prevent electoral fraud. The commission may also deputise policemen and soldiers if the need arises in 'hotspots' or areas with highly politically charged situations.
There are also laws that regulate election campaigns – especially in terms of campaign spending and campaign ads in mass media – so that, in theory, rich and cash-strapped candidates would be on equal footing. It should be noted, though, that voter intimidation and new forms of electoral fraud have been reported in some areas in recent elections.
Michael Bueza is a journalist at Philippines news site Rappler, where he works as part of the Rappler Research Team
This article was published in the April edition of Southeast Asia Globe magazine. For full access, subscribe here.
Related reading: