The US-Asean summit highlights importance of bloc in US foreign and economic policies

US President Barack Obama today welcomes leaders from ten Southeast Asian nations for the two-day US-Asean summit in Southern California.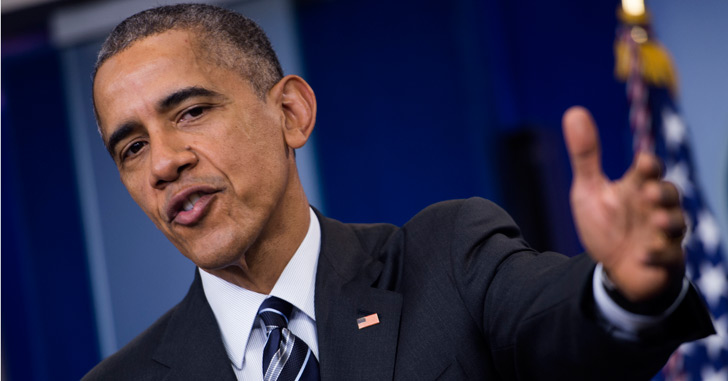 It is being held at Sunnylands, a 81-hectare estate in Rancho Mirage, dubbed the 'Camp David of the West' and the same location as Obama's 'shirtsleeves' meetings with China's President Xi Jinping in 2013. It is the first US-Asean standalone summit to be held in the US.
Southeast Asia is a key region for the US, in part because of its strategic location on some of the world's busiest shipping routes. As a bloc, the ten member states of Asean make up the third-largest economy in Asia and the seventh-largest in the world, with a combined GDP of $2.4 trillion and a population of 632 million. In 2010, the US became the first non-Asean nation to set up a dedicated diplomatic mission and designate a resident ambassador to the Asean Secretariat in Jakarta.
The summit consists of discussions on economic issues before a working dinner is held, followed by talks on political and security issues.
"The economic session will highlight the strength of US-Asean economic relations and identify ways to encourage even more trade and investment by focusing on the themes of innovation and entrepreneurship," said Daniel Kritenbrink, US National Security Council senior director for Asian affairs.
Delegates will then look at how to "enhance cooperation on the major strategic and transnational challenges", Kritenbrink added, listing maritime disputes, terrorism, human trafficking, pandemic diseases and climate change as key areas for talks.
The US focus on Asean is part of the country's so-called "pivot to Asia", a strategic rebalancing of US interests away from the Middle East and Europe toward East Asia. This policy is widely seen as means to check China's growing power in the region, at the same time as several Asean members sink deeper into feuds with China over disputed territory in the South China Sea.
Criticism of the summit has centred on the poor human rights records of many Asean countries. In a commentary released last week, John Sifton, Asia advocacy director for Human Rights Watch (HRW) detailed failures including a lack of basic freedoms of expression, failures on women's rights, high-level corruption, and abuses against the LGBT community.
HRW singled out the regimes in Thailand, Cambodia, Vietnam, Laos, Brunei and Malaysia for particular criticism, with Sifton accusing the US of sidelining human rights in its scramble to cement its influence in the region. He urged President Obama "to speak publicly about the very serious human rights problems that exist in Asean countries".
Other commentators have countered this view by pointing to the fact that the summit is not about dialogue with individual leaders but between the US and the Asean bloc. Asean has been instrumental in setting up the East Asia Summit, an annual meeting of leaders of countries in East and Southeast Asia that now includes the US, China, India and Russia as members.
Aaron L. Connelly, a research fellow in the East Asia Programme at the Lowy Institute for International Policy, wrote that the East Asia Summit "forces China to consult with smaller neighbours it might otherwise ignore in a bilateral setting".
"Moreover, Asean has fought off successive attempts by China… to share or steal its leadership role. Were it not for Asean, regional institutions might already be dominated by China," he wrote.
One of the main topics up for discussion, naturally, will be trade. The summit comes just 11 days after a huge pact, the Trans-Pacific Partnership (TPP), was signed between 12 Pacific Rim countries. Four Southeast Asia nations – Singapore, Malaysia, Vietnam and Brunei – and the US were among them. The TPP is one of the biggest trade deals in history and, once ratified, signatory nations will enjoy reduced tariffs on exports to member countries and have access to an investor-state dispute settlement system.
Richard Javad Heydarian, assistant professor of political science at Manila's De La Salle University, told the South China Morning Post he expects the US to push the benefits of American-led economic initiatives, and in particular for Indonesia and Thailand, to join the TPP.
He also said he expected Obama to court Myanmar, Laos and Cambodia as countries that are within the economic sphere of China.
"What the US can do, what Obama can do, is encourage these countries to be less dependent on China so that they have more options when it comes to their foreign policy, when it comes to how they govern themselves," Heydarian said.