The UN report found that between 2015 to 2017 Myanmar's opium poppy production was slashed from 55,500 to 41,400 hectares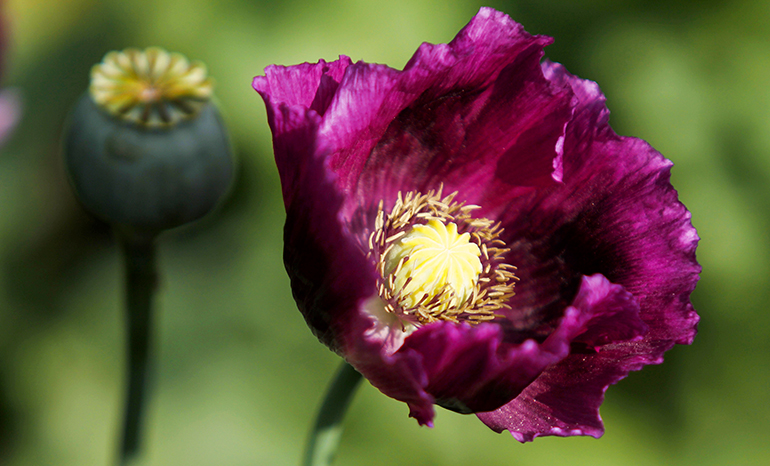 Once known to be one of the top producers of opium, Myanmar is reporting that they have witnessed a 25% decrease in production of the crop responsible for creating heroin in the past two years.
In 2015, the report published by the UN found, Myanmar was recorded to be pumping out close to 55,500 hectares of opium, but in the most recent findings the UN found that number to have dropped by a quarter to just 41,000 hectares.
"Myanmar has taken important steps to address opium cultivation, especially in South Shan where we are running the programme together," said the country's manager, Troels Vester, for the UN Office on Drugs and Crime (UNODC).
Though the UNODC highlighted that the crop's production in Myanmar had indeed witnessed massive declines in parts of the country traditionally known for poppy cultivation, namely East Shan and South Shan, the rest of the findings weren't as positive.
Myanmar, they found, continued to have a troubling and direct association between conflict and opium production, with areas that are known hotbeds for insurgencies still producing opium at levels closer to the 2015 figures.
These conflict regions saw much humbler cuts in their opium production, which only amounted to about 600 hectares less over the course of the two years assessed in the report.
This decrease in opium harvesting also does not suggest what most would hope to be a proportional decrease in the region's general use of drugs. The decrease might actually, the UN found, reflect a change in drug behaviour and preferences in the region, as more drug users in Southeast Asia and Asia are straying away from heroin and opium and leaning towards the more potent and addictive synthetic drugs, with a particular emphasis on methamphetamines.
Researchers within the report cited that the possible reason for this is that younger drug users are opting for these synthetic drugs.
This was also the first year in close to a decade that poppy cultivation has seen a notable decrease, according to the data collected by the UNODC.
But despite the overall outlook, the interior minister from Myanmar, Kyaw Swe, took the findings from the UNODC report as a positive sign.
In a statement to the report, he was quoted as saying that the government within Myanmar was 'pleased' to see the development his country is making in weaning themselves from having communities rely on the opium trade for their livelihood. Though, he did caution, "there is still much to do" to stop the production and trade of other harmful drugs within the country.