It has been almost 60 years since V. Varadharajullu visited the country of his birth.
The 75-year-old's memories of Myanmar fade in and out as he narrates his upbringing.
His experience is multicultural and cuts across generations, spanning the Hindu Tamil temples of the villages bordering Yangon to the dusty paths of the bustling Burma Bazaar in Chennai, in the Indian state of Tamil Nadu.
His story is one of many.
"I was born in Burma and consider it my homeland. I can speak fluent Burmese. My family is originally from Tamil Nadu in southern India. My family migrated back to India when I was in my teens," Varadharajullu recalled.
Despite continued discrimination by the current government, the Tamil community of Myanmar has carved a niche by navigating between Tamil and Burmese spaces. Despite living in Myanmar for generations, unlike other ethnic groups such as the Karen or Chin, Tamils are not considered native to Myanmar and do not have citizenship rights.
The democratic transition from full military rule in 2011 spurred hope of reforms in protecting the identity of minorities like the Tamils. However, things changed with the February 2021 coup, which placed the Tamil community in a precarious position in the face of renewed discriminatory policies.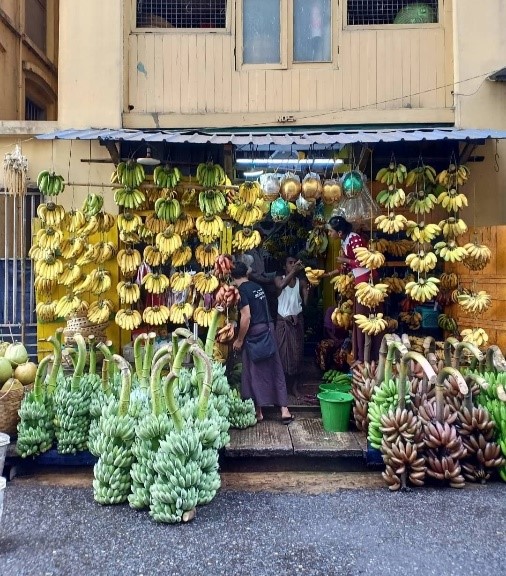 "I still have family in Myanmar. Although we share cordial relationships with our neighbours of other ethnicities in Myanmar, my family are afraid of the outcome of the current coup on our existence as a community in Myanmar," Varadharajullu said. "Tamil schools have been shut down and there is a linguistic dominance of Burmese."
According to the Indian government, ethnic Tamils born in Myanmar comprise the largest group of the country's 4% Indian population. The Tamil community originally hails from South India. They began migrating along with other Indian ethnic groups to Burma during the 1800s, working as shop owners in the cities or agricultural labourers under the British colonial government.
As Burma became the largest exporter of rice during colonisation, Tamil and Telugu unskilled labourers and farmers carved a niche in cultivation and sales. Many of their descendents would carry their legacy of migration, flowing back to India at various points during the tumult of modern Myanmar history.
Two-Fold Migrations and Conflicting Memories
Vijayraghavan Koorathalvar, 66, is one of the many Tamils who harbour conflicting sentiments of carrying a bicultural identity in Myanmar.
He moved to India in 1985 and now lives in the Burma Colony of Tiruchirappalli city, also in Tamil Nadu, but he was born in the Myanmar city now known as Bago. His grandfather had migrated there under the British colonial government.
One generation later, his father would become a member of the anti-colonialist Indian National Army (INA), which collaborated with the Japanese in World War II in a bid for Indian independence.
His father was also an owner of a rice mill employing about 700 workers in Bago, which was then known as Pegou and was home to a bustling Tamil Burmese business community.
"During the 1962 coup, we faced difficulty in maintaining business during periods of civil war. Tamil businesses were targeted," said Vijayraghavan.
The various Indian ethnic communities in Myanmar faced waves of repression through the 21st century as the country underwent a series of violent upheavals.
During the 1920s-30s, it is estimated that 300,000 Indian Burmese who inhabited Burma in various occupations including trade, agriculture and banking were ousted from their homes in Burma.
Later, during World War II, more than 15,000 Indians fled Burma amidst the Japanese invasion. Discriminatory, state-ordered expulsions sent more than 100,000 Indians back to India. Another 200,000 walked back through rough terrain, many dying on the journey.
"I remember hearing stories of the Japanese invasion of Burma. The Japanese were not like the peace loving people we see now. They were brutal against our community," said Vijayraghavan.
After Burma became an independent country, the 1962 military coup and General Ne Win's "Burmanisation" policy led to the official imposition of the Burmese language and preferential treatment of the majority Burmese community. Tamils were pushed down in the ethnic and social hierarchy and their schools were forcibly closed. Tamil languages were only allowed to be taught in temples.
The Indian government welcomed Tamils and other communities of Indian origin to repatriate around this time, and continued to embrace them into the 1980s.
As part of this, the government created "Burma Colonies" throughout the country, including in the Indian states of Manipur and Tamil Nadu. These settlements would recreate a sense of life in Burma, and are still distinctive today for their continued embrace of Burmese cuisine and consumer brands.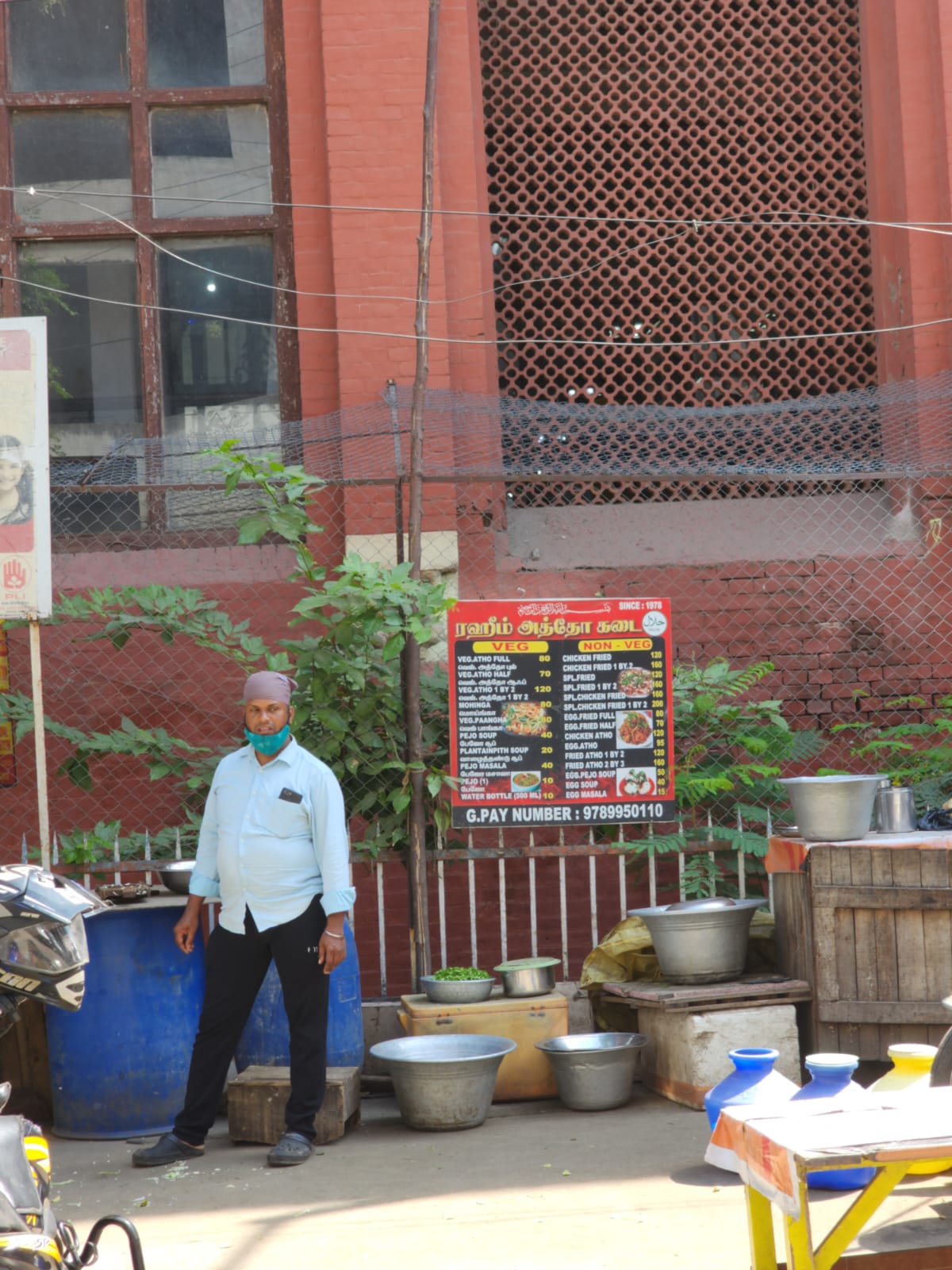 Varadharajullu returned to India in 1965 at 17 in a refugee ship provided by the Indian government in the tussle of the 1962 military coup. His family's early months in India were marked by famine and poverty, and they soon decided to move to the Burma Colony for a new chance at life.
Despite the historical ethno-political tensions, many Tamil Burmese today maintain deep roots in Myanmar. Like the soft spoken Varadharajullu, many try to stay away from politics as they process conflicting memories of hardships, warfare and profound friendship.
"The Burmese are good people and treated us well, they are like Gods and have warm hearts," he said.
He saw the religious and historical connections between Hinduism and Buddhism as helping the Tamil and majority Bamar communities to find some common ground amidst discriminatory governmental policies that target ethnic minorities.
Vijayaraghavan Koorathalvar carries similar sentiments. He once spent 15 months in a monastery in Myanmar for good karma. Along with the Buddhist monks, he shaved his head, dressed in the common orange and red robes and was provided khoodu (rice) daily.
He also recalled a temple of Kaliamma where processions and celebrations took place in the streets with throngs of worshippers carrying an idol of the Hindu goddess Kali.
For Vijayaraghavan, the religious connection between India and Myanmar cements a fairly cordial relationship despite political tensions.
"Other minority ethnic and religious groups like Rohingya Muslims have it worse," he said.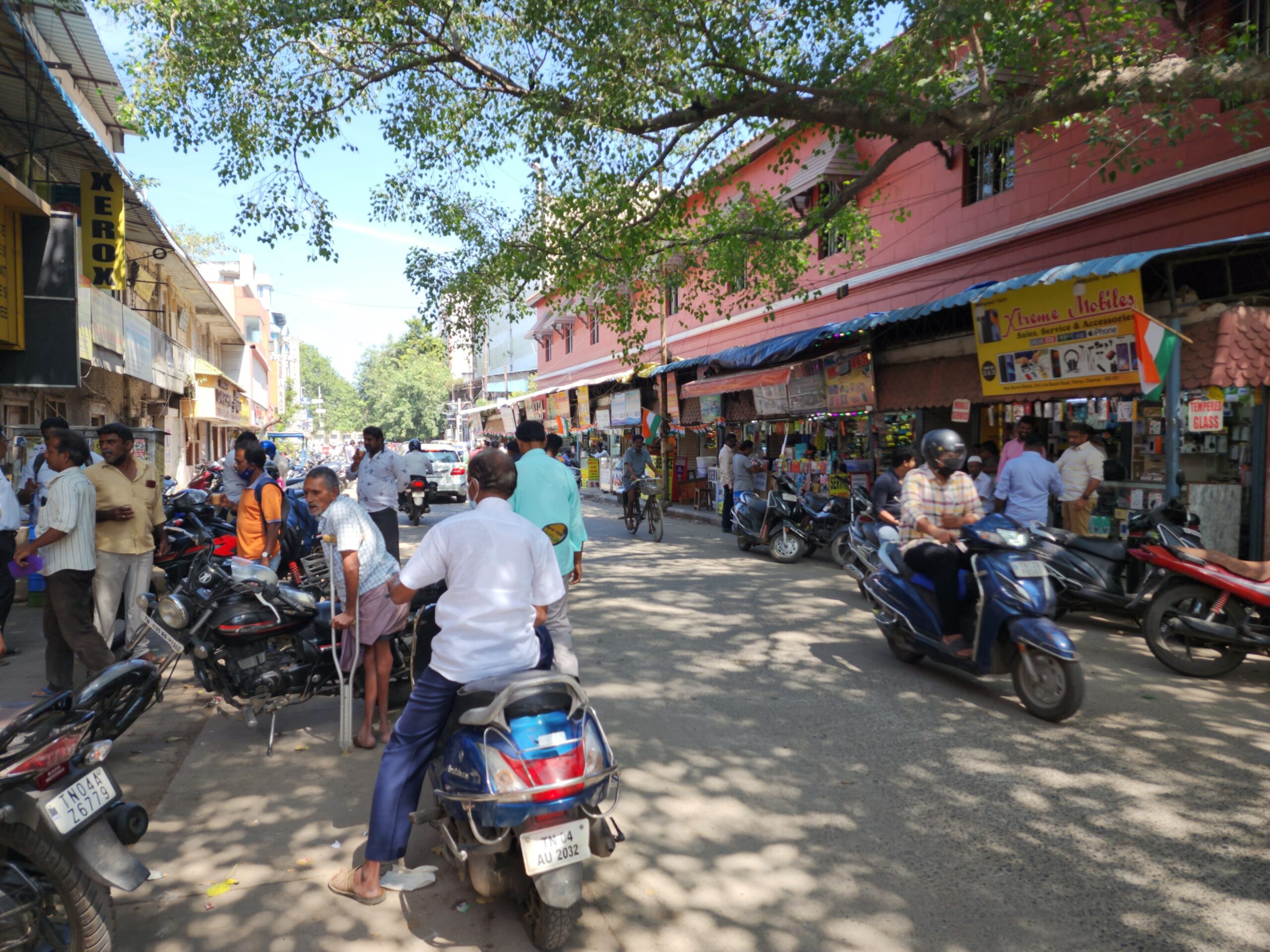 Burma Bazaar and Identity
Burma Bazaar, a chain of markets in the Burma Colonies of Chennai, Tanjavoor and Trichy in Tamil Nadu, came about in the 1960s when those who came as refugees set up shops with the help of the local government.
They were very lively at the time, and despite steady decline in business in recent years, remain cultural centres throughout the state. The bazaars allow Tamil Burmese and other Burmese of Indian origin to maintain ties with the land of their birth while living in India, forming a distinct and enduring identity.
Varadharajullu remembers the shop in Burma Bazaar that his family, including his parents and eight siblings, set up in the 1960s. Similarly, Vijayaraghavan's family established two shops in Burma Bazaar in the city of Trichy in the 1990s, selling goods as varied as calculators, perfumes and jewellery while also exchanging currencies.
These days, business has weakened in these bazaars as many of the foreign items they'd specialised in selling are now available locally. Meanwhile, the Tamil Burmese community has largely assimilated into mainstream society – but their food stalls and shops selling the popular Burmese breakfast, mohinga, or atho, and other cultural delicacies live on.
The Persisting Tamil Community in Burma
Young Tamil Burmese living in Myanmar are more fully assimilated than earlier generations and carry a different perspective on their dual identities.
Most speak Burmese, eat Burmese food and are fully integrated into Burmese society.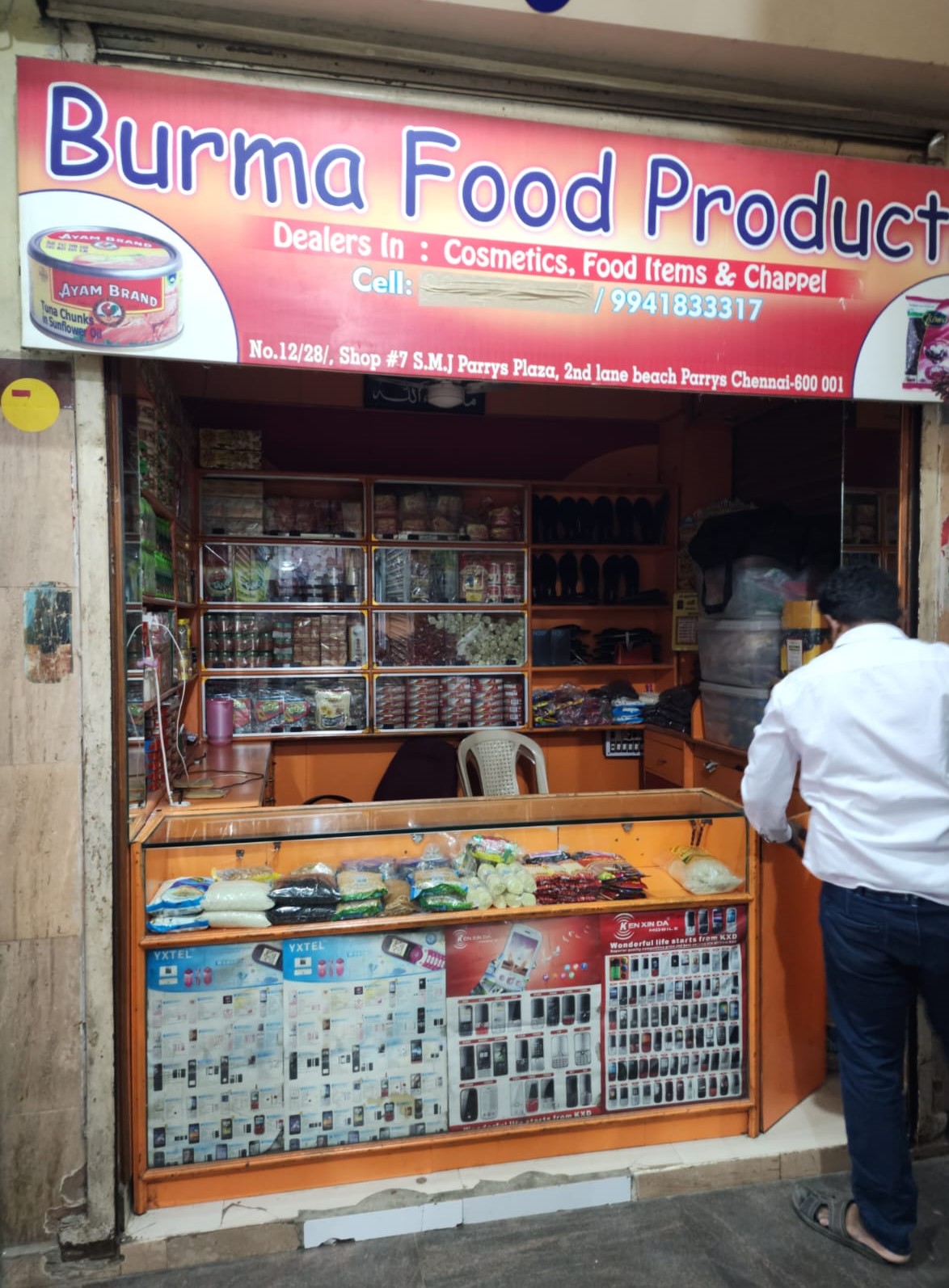 Rajagopal, a trained lawyer in his twenties, lives in Yangon. He grew up in the city and attended an English language law school, graduating before the pandemic.
However, due to the economic effects of Covid-19 and the military coup, he is unable to practice law – he's since made the shift to a career in wedding planning.
"I have to be careful as a Tamil man living in Myanmar these days as I fear repression from the military," he said.
At the same time, Rajagopal believes Tamil Burmese maintain good relations with the different local ethnic groups: "We get along very well."
The older Tamil Burmese who have remained in Myanmar feel a similar mix of official tension and local welcome.
Priyadharshini, who is in her 70s, lives not far outside Yangon. Born and raised in Myanmar, she spoke with a lilt in her voice as she narrated her story as an example of the daily lives of Tamils in and around the former capital. Still, Priyadharshini was reluctant to go into detail for fear of the repressive nature of the ongoing coup.
"I am afraid to say too much as it would put me and my family in danger. We are trying to be careful with our words as we are a minority in this country and I would rather not talk about politics," she said.
Priyadharshini said her grandfather came to Myanmar in 1887. She lives in a joint family with her husband's relatives and has nine children, mostly daughters.
Her family lives the dual identity that is particular to many Tamil Burmese of her generation who effortlessly weave speaking Burmese fluently outdoors with preserving Tamil culture at the home.
They visit Hindu temples, such as those devoted to the deities Perumal, Kali and Mariyamman, to stay in touch with their ancestral traditions. The Tamil Sangam cultural association in Yangon also provides a gateway for those of Priyadharshini's generation to retain their heritage and pass it on to their children while remaining integrated in Burmese society.
Already a challenging balance, the coup has made cultural preservation even more difficult.
"My grandson has not yet picked up Tamil and Telugu [language]," Priyadharshini said. "He goes to Burmese language schools as Tamil schools are not allowed under the current government."
She added that most Tamil Burmese children today are only able to learn their ancestral language through family or private teachers.
Despite hurdles and upheavals, these generations of Tamil Burmese both in India and Burma are maintaining their ancestral legacy against the odds. At the heart of this is an enduring sense of family and community that has traversed lifetimes.
"I belong to Burma and I belong to India. I want my children to live fulfilling lives and be recognised," Priyadharshini said.