Bang Kwang Central Prison – Bangkok
Despite the prison being the subject of numerous artistic endeavours over the years, such as the Australian mini-series Bangkok Hilton starring Nicole Kidman, it was not until 2004 that Thai authorities allowed a TV crew to film inside Bang Kwang Central's walls.
The subsequent BBC documentary showed prisoners locked in cramped conditions for 15 hours a day and surviving on a diet of rotting fish and maggot-infested rice. Due to its tendency to 'eat men alive', Thais often refer to the prison as the Big Tiger. After former Prime Minister Thaksin Shinawatra's 2003 war on drugs, the prison's population expanded to more than twice its intended capacity.
Hoa Lo Prison – Hanoi
Initially built by the French to hold political prisoners of their colonial regime, Hoa Lo was later reclaimed by the North Vietnamese Army (NVA) and used to detain American prisoners of war during the Vietnam War. In flagrant disregard of the Geneva Conventions, the NVA routinely tortured its prisoners, subjected them to prolonged periods of solitary confinement and, disturbingly, fed them food contaminated with human faeces.
The NVA has always maintained that torture never took place within the detention centre, but accounts from former inmates suggest otherwise: in 1999, US senator John McCain, the 2008 Republican presidential nominee, accused his captors of regularly beating inmates. The facility was demolished in the 1990s.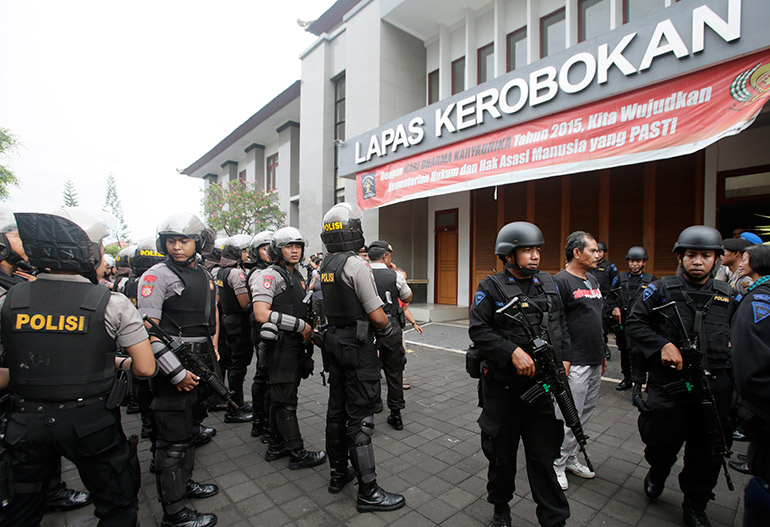 Kerobokan Prison – Bali
In December 2015, ongoing tensions between two of Bali's most dangerous gangs, Laskar Bali and Baladika Bali, led to a fatal brawl within the confines of Kerobokan Prison, with two inmates killed and two others seriously injured. In the wake of the violence, police conducted a search and discovered hundreds of weapons, including replica firearms, spears, swords and daggers.
Paul Conibeer, a New Zealander, spent ten months behind bars at Kerobokan after he was arrested for failing to immediately pay his hotel bill. In an interview with New Zealand current affairs show Campbell Live, Conibeer told how violence and drug use were ubiquitous. "I've seen people get bashed, I've seen drug overdoses, one guy died in my arms from sickness," he said.
Prey Sar Prison – Phnom Penh
Cambodia's prisons are reportedly places of extreme squalor and violence, where even the most basic human rights, such as clean water and fresh air, have a price. Prey Sar, the largest of the country's notorious network of correctional facilities, is possibly the most corrupt, with prisoners often having to cough up for the prison's bloated utility bills.
In 2008, a 24-year-old inmate, Heng Touch, died in hospital after sustaining fatal head injuries. While the prison's director said Touch had committed suicide by banging his head against the infirmary's walls, Touch's brother believed prison guards had been angered after he failed to pay a $100 bribe during a visit the previous day.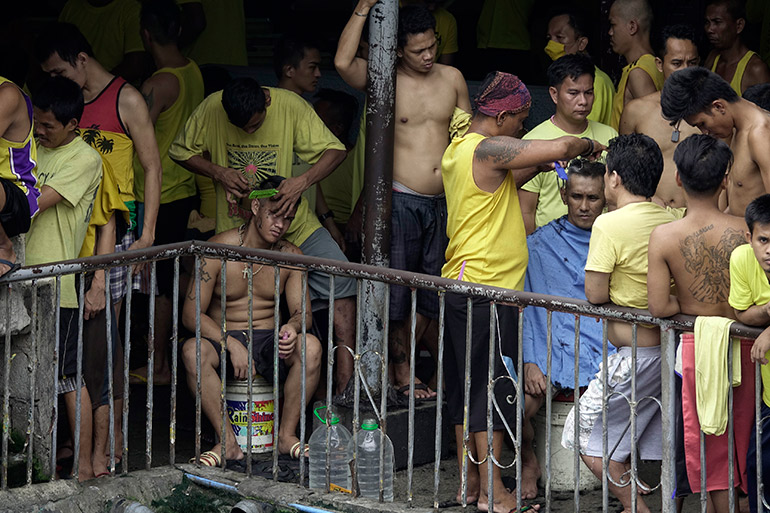 Quezon City Jail – The Philippines
According to figures from the Institute for Criminal Policy Research, the occupancy level of the Philippine prison system was at 316% of its official capacity level in 2012. And the problem has only worsened since President Rodrigo Duterte's unrelenting, bloody drug war, which has led to thousands of arrests.
Quezon City Jail is home to more than 4,000 inmates, despite the UN saying it is only fit to accommodate 278. Harrowing photographs released last year, showing half-naked men sleeping on top of one another in stairwells and on an outside basketball court, well and truly brought that home. The images provoked outrage from human rights groups, and the government has since announced it is working with the International Committee of the Red Cross to design a new facility.