Malaysia's Ministry of Transport is issuing fines among other initiatives to curb the rising rate of accidents in the country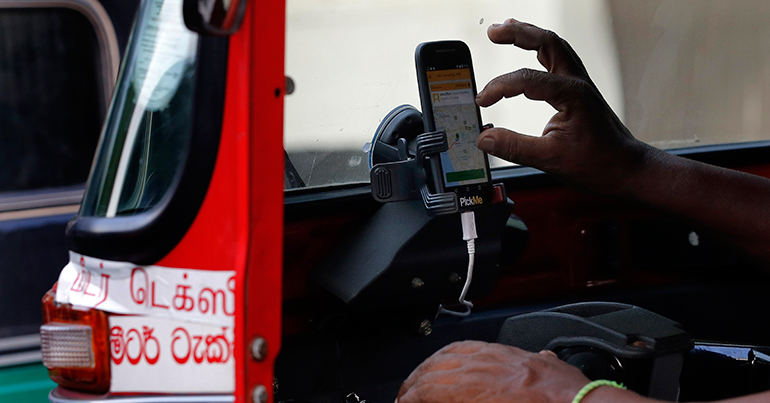 Careless mobile-mad drivers caught using their phones will now face a fine of $72 (RM300) after Malaysia's Road Transport Department decided rigourous action was necessary to reduce the mounting number of accidents caused by using handphones on the road.
Transport Minister Liow Tiong Lai announced on Sunday that they would be increasing enforcement personnel and would also be adding to the number of static and mobile cameras on the street. Those caught breaking the law will also be slapped with an on the spot fine.
The fines will be the first in a series of initiatives issued by the government as they attempt to clamp down and grapple with the nation's texting and driving crisis.
"We prohibit drivers from using their handphones on the road. We have given them a lot of advice, yet there are many who still do so," Liow told reporters. "Focus on the road and not your handphones when you are driving."
Texting and driving will be one of 20 offences that are set to be integrated into the Automated Awareness Safety System (Awas), which is a mixture of a demerit point system and the Automated Enforcement System (AES).
Those who are caught breaking one of the 20 offences face either a suspension or total withdrawal of their driving license.
Malaysia's current camera technology fails to detect when a driver is using their mobile phone and because of this, it is not a strong enough deterrent for drivers to refrain from using the devices. According to Deputy Transport Minister Aziz Kaprawi, officers from his ministry will be working with the Road and Transport Department to implement new camera equipment.
"[This] is why we need to improve and modernise available enforcement methods, including the AES cameras to track wrongdoers," he was quoted as saying in the Malay Newspaper Utusan. "The ministry will look into improving the AES cameras to track drivers using handphones while driving."

In a report published by the Malaysian Ministry of Transport, a total of 7,152 people died in 2016 from road accidents – 80% of which were caused by human error – which is a startling jump from 6,706 deaths in 2015. And from just January to September of this year, 5,310 fatalities were recorded, including a bus crash in the southern Malay town of Pagoh that claimed the lives of 14 passengers.
"The accident rates are very high. We want to reduce these figures by 10 per cent every year and it is really challenging." Liow said. "If none of us break the rules, the roads will be safer for everyone."