"I would never have thought that the police could detain me for such a thing," says Dinesh, a 30-year-old student from India who came to Malaysia to pursue his PhD and whose name has been changed for fear of retaliation. Dinesh had spent the previous two days at one of Kuala Lumpur's alien detention centres, locked in a cell with a group of hardened illegal migrants.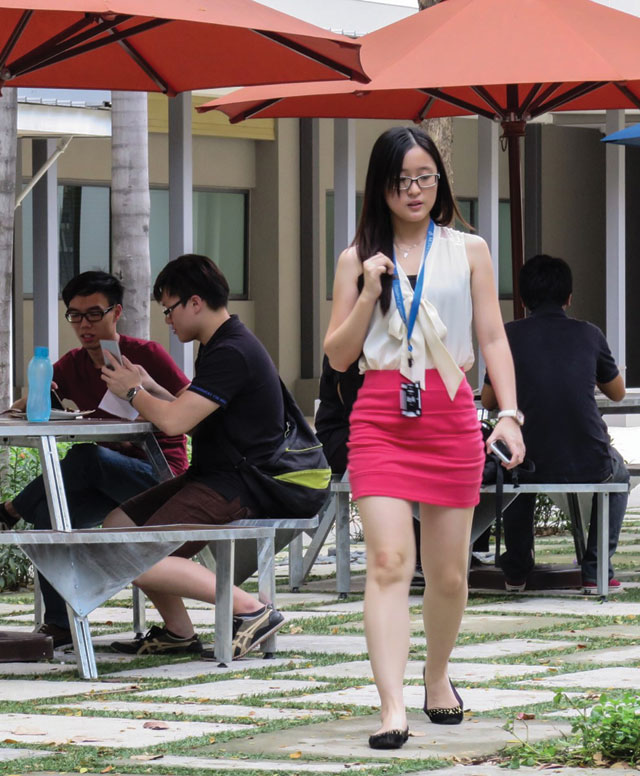 "Someone at university forgot to send my visa renewal papers to immigration on time. I decided to go to their offices and enquire directly, but the officers detained me on the spot for allegedly overstaying my student visa," Dinesh explains with a look of horror.
Dinesh's case is just one example of how the Malaysian student visa acquisition process has, over the past 18 months, mutated to find itself in an unprecedented bureaucratic gridlock.
It all began in 2005 when, in a bid to become a regional education hub, the Malaysian Ministry of Education began to promote Malaysian higher learning in foreign countries and bestow generous scholarships on new foreign arrivals. It was successful in its aim of creating a sizeable foreign-student population. "Malaysia presently hosts more than 120,000 students from some 160 countries," says Mohd Yazid Abdul Hamid, CEO of the Kuala Lumpur-based Education Malaysia Global Services (EMGS). Established in April 2012, EMGS is a governmental agency that processes new student visa applications and renewals on behalf of universities.
The agency's introduction seems to have turned a quick formality into a lengthy, convoluted process, and the root of the problem appears to be miscommunication between administrative bodies.
"In fact, if new passports are issued to locals in a few hours, why not do the same for foreign students' visas?" 
"In 2014, EMGS records show that the average time for student visa renewal is six days, an improvement compared to the 11-day average of 2013," says Hamid. "If all required documents are in place and submitted at least six weeks before [visa] expiry, there is no processing delay on our side."
He added that in a move to increase efficiency and show transparency, students can now check the status of their application online, and the EMGS operations centre in Kuala Lumpur opened an onsite immigration office in February last year.
Regardless of EMGS' recent track record, international students continue to report that the visa renewal process is tedious and tiresome. "After all the arrangements on my side, last year I had to postpone my own wedding day because my passport was not returned on time," says a Kashmiri Indian student, who asked to remain anonymous.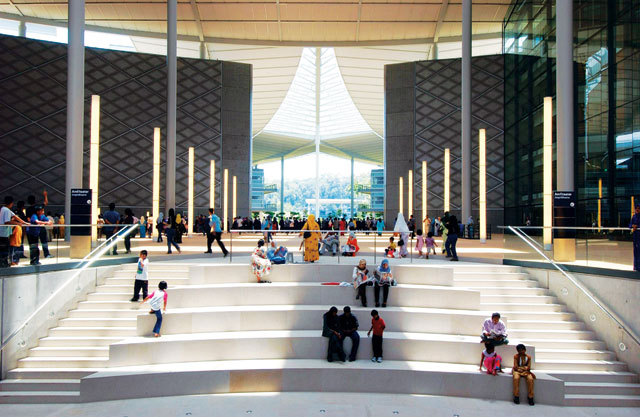 Upon collecting a student's passport, Malaysian universities will not provide a precise return date. Students are instead given visa processing forms that are meant to function as temporary ID documents. Unfortunately, these papers are rarely recognised by local police, who know all too well that international students are breaking Malaysian law by not carrying their passports with them at all times.
"I have got to the point where I'm afraid to leave campus to go to the city centre at weekends," says Nadeer, an engineering student from Yemen. "It's not at all uncommon for police to use the temporary papers as an excuse to extort bribes from students. They threaten to deport us if we don't pay on the spot."
International students who don't receive their passports back before the visa expiry date, like Dinesh, run a great risk of being punished.
According to Hamid, last July his company began issuing international student identity cards with the aim of quashing such problems.
"The document is recognised by all law enforcement agencies in Malaysia. Students no longer need to carry their passports around, thus reducing the risk of misplacing or losing them," he says.
However, not one of the students interviewed by Southeast Asia Globe had one of these IDs, which are given only to those whose visas were issued after October 2014.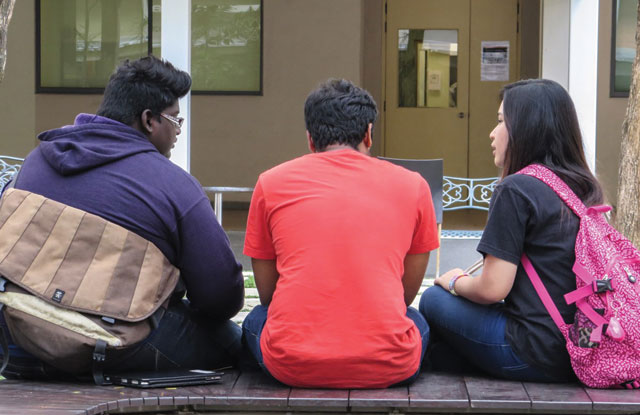 The authorities don't discriminate based on where an international student is from, either. "Renewing my student visa has become way more expensive," says Lindsay, a Southeast Asian Studies honours student from Australia who came to Malaysia to better immerse herself in her field of study. In fact, the international student visa process that until 2013 cost about RM100 ($35) has now increased tenfold to RM1,000 ($350). The renewal process also mandates a compulsory yearly medical screening, which includes testing for cannabis use and HIV. "That would be a violation of human rights back in Australia," Lindsay says.
Ong Kian Ming, a member of parliament for Serdang, a suburb of Kuala Lumpur, denounced this fee increase in a media statement released in the city of Petaling Jaya last August. In it, he said that EMGS enforced a list of approved clinics where international students were required to undergo a mandatory medical check-up that cost RM250 ($88). He also said that EMGS monopolised the sales of the mandatory student insurance policy, which costs up to RM800 ($265) based on premiums, to affiliated company Axa-Affin, thus wiping out all competition.
Considering Hamid's estimate of 120,000 foreign students in Malaysia, such stipulations are certainly lucrative. Fuerhermore, in setting them out, EMGS appears to have violated several sections of the Competition Act 2010.
"EMGS has promised a turnaround time of 14 days to process a visa, but delays of up to six months are not uncommon. If we are to take the Government Transformation Programme seriously, rather than passing responsibilities to an agency that charges much higher but delivers a lower quality of service, the efficiency of the Immigration Department should be increased," Ming told Southeast Asia Globe via email. "In fact, if new passports are issued to locals in a few hours, why not do the same for foreign students' visas?"
Hamid, on the other hand, claims that "the charges imposed are not a deterrent to genuine applicants, and are justified by the operational enhancements EMGS has put in place and is planning for the upcoming future". He adds that EMGS is "now in a better position to weed out irregular applications, track misuse or abuse of the student visa and protect the broader, genuine population of students".
Whether certain organisations and agencies are now taking advantage of a genuine problem with the student visa process is open to debate. Concerns have certainly been raised, however, as a result of headline-grabbing activities by groups of men who came to Malaysia under the guise of being students.
In October 2013, Malaysian tabloid the Star reported that three young Nigerians, arrested two years earlier in the capital for drug trafficking, were sentenced to death.
In February 2014, the same newspaper reported the bust of a drug-smuggling syndicate run by an Iranian former PhD student with the help of six other Iranians and four Malaysians. All of the foreign men came to Malaysia as students.
It has also been reported that a number of sub-Saharan and Middle Eastern citizens have entered Malaysia as students before establishing prostitution rings and taking control of the syabu – locally produced methamphetamine – trade in Kuala Lumpur and the greater Klang Valley.
Of course, many former students stay on in the country and end up benefitting the country greatly. "When I started my PhD in 2006, I received my passport and student visa in a little over a week," says an Iranian professor, who also requested anonymity. "But things today have changed a lot. One of my students from Sri Lanka has waited nearly five months to get his visa."
Local students, meanwhile, are largely unaware of the distress many of their classmates endure. "Do international students really have to pass drug tests every year?" asks a shocked MBA student at a private university. "That's awful."