"I'm still not a hotelier," Loh Lik Peng says in the lobby of his New Majestic Hotel, a renovated stretch of shophouses just minutes from Singapore's food and drink mecca, Keong Saik Road. "Not in that classic sense, not one that runs an operation and knows it top-to-bottom."
Coming from a man that owns no less than seven boutique hotels across the world, it's an unexpected declaration. But as Peng, casually dressed in a floral shirt and blue jeans, begins to recount his tales of success and failure, excitedly rocking back and forth on a chocolate-brown velour sofa, it starts to make sense. Peng plays the part of the maverick innovator: from the "deliberately provocative" bedrooms to the collection of wacky chairs and lamps that provide the backdrop to our conversation, his hotels provide welcome rabbit-holes for those wishing to escape mundanity.
Peng also owns 20 restaurants, which come together with the seven hotels in London, Shanghai, Singapore and Sydney under his umbrella brand, Unlisted Collection. Peng's unique style and knack for spotting future trends have won him countless accolades in premier travel publications and awards from various architecture associations. One of his restaurants, the fine-dining barbecue joint Burnt Ends in Singapore, is currently sitting pretty at number ten among Asia's 50 Best Restaurants and number 53 on the global list.
Peng's brand draws on his penchant for the whimsical, derived from the eclectic artistic influences he was exposed to during his upbringing, which saw him attend boarding school in Ireland from the age of 12. "Going to Ireland in the 1980s was… a formative experience for me," he says. "And certainly travelling when I was younger and being in places like London, seeing what was cool there, seeing interesting hotels did really open my eyes. Also, the sheer variety of interesting shops and antique dealers, those kinds of things really piqued my interest."
In the late 1990s, after graduating with a law degree from the University of Sheffield in England, Peng returned to Singapore, which was still finding its feet after the Asian financial crisis. He found work as a commercial litigator assessing bankruptcies and foreclosures for a local firm. It was "pretty awful stuff" and he soon moved on, snapping up a three-storey property located on Keong Saik Road at a mortgagee sale when "the street was really just brothels and a few hotels that let their rooms by the hour".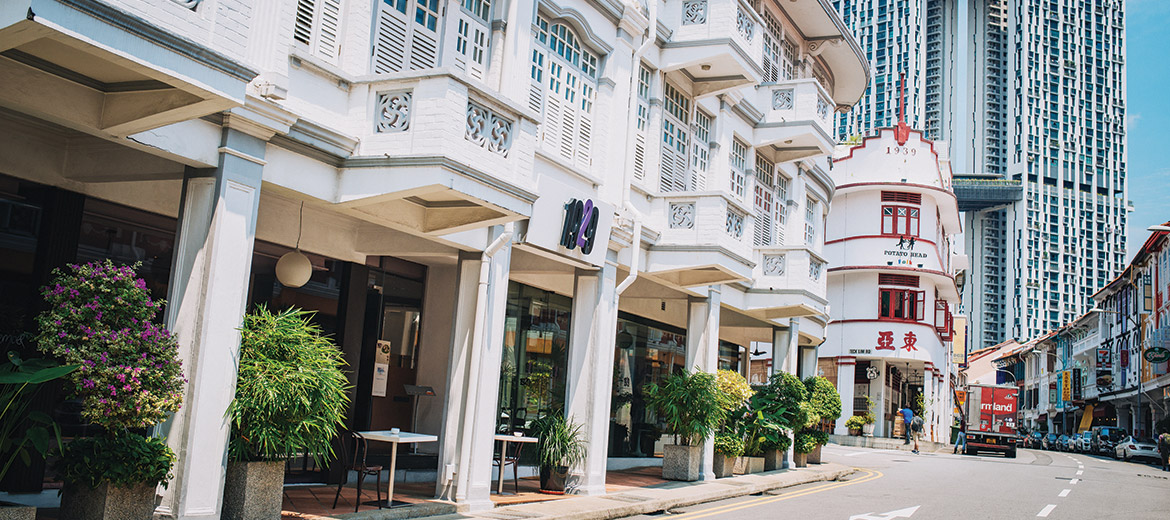 Peng developed that property into the Hotel 1929, which opened in 2003 and won the Urban Redevelopment Authority's Architectural Heritage Award that same year. In a city typified by its ultramodern skyline, its eccentric charm – Peng installed claw-foot bathtubs on outdoor rooftop terraces – breathed new life into a hotel industry plagued by homogeneity. Three years later, he opened the New Majestic Hotel, located one street over from Hotel 1929 and the outcome of another opportunistic purchase. Peng had fully, if "accidentally", fallen into the hotel business.
"My first two hotels were conservation buildings and, from there, it just became something I loved doing," he said. I've always been inspired by old buildings rather than new ones. I much prefer to stay in a historic hotel than a brand new hotel. It's not necessarily about luxury or the space, it's really more about having the character of the building: feeling a sense of place, a sense of belonging, a sense of history."
Each of his hotels is a curious juxtaposition of traditional architecture and Dadaist design, where no two rooms are the same. But while the hotels are remarkably different, Peng's approach to building them is always about the same. "I'm purely opportunistic," he says. "I never go chasing a project. The sense of itch comes when you see a [building] that you really like. You haven't done the sums yet, but you're like: `Damn, I want to do this.' Then you really get the itch."
If the sums do add up, Peng "pounds the streets" to get a feel for the way the locals live. Unlike competitors who Peng says run their projects purely as cash-generating enterprises, Peng jumps in with two feet. He paints a picture of the finished project in his mind, reaches out to local architecture firms and begins talking to people from the design and art worlds. Roughly two years are spent in this phase before construction begins. "It's no great chore," Peng says. When construction begins, Peng enlists the help of local tradesmen, who he believes can best convey the essence of the area. And while each project is wildly different, the same message is delivered to each group of contractors: don't overdo it.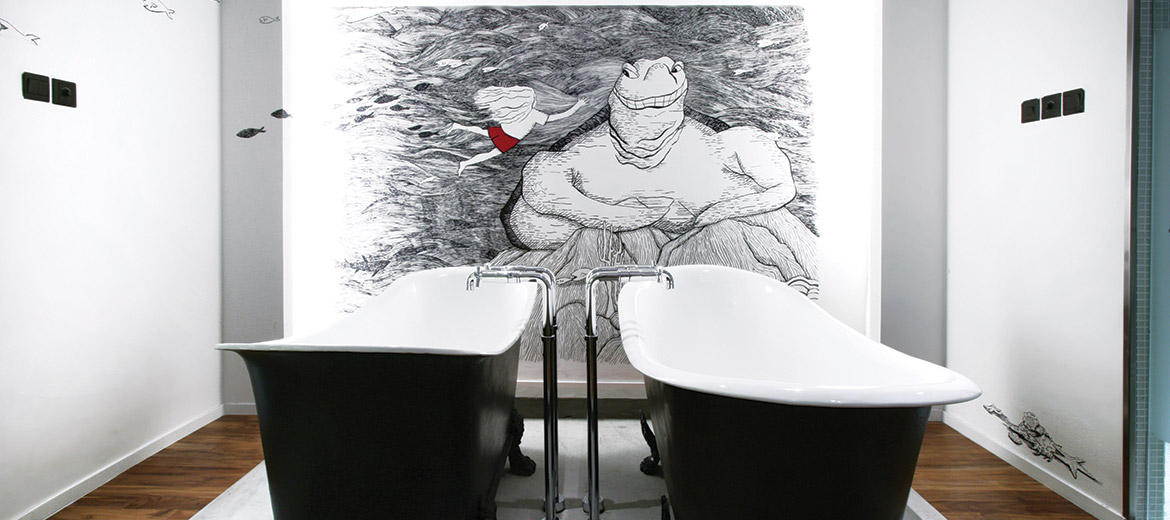 "I've stepped into so many buildings before where they've wiped all traces of history away, and tried to make everything look sparkling new, laid lots of marble and things like that. I always feel slightly deflated and disappointed when I see that," he says. "Because a building that is 100 or 200 years old – it should feel a little bit of its history. I like to see a bit of dirt, cracked marble. I like to see glass that isn't quite straight, things that are not over-finished."
That passion seeps through into the design of every hotel, as does Peng's belief that his projects should reflect the historical character and cultural charm of their surrounds. In his eyes, nothing is more important than getting a feel for a place before beginning construction. It is a tenet he deviated from just once – and paid the price for it. In 2014, he was forced to sell One Leicester Street, a hotel and restaurant in London's tourist hub Leicester Square, a year after he bought it from the London-based St. John Group.
"I looked at it and thought: `Wow, let's buy it out of liquidation,' because we already had operations in London… So we bought it from the liquidators. I sat there on the street that day and there were thousands of people walking past – tens of thousands – and I thought: `It can't be that hard.' I didn't do any homework to be honest with you. We opened the restaurant and within six months of us re-opening, we got a Michelin star. The hotel got lots of accolades, but we were losing money hand over fist because the restaurant was empty."
The droves of passersby were everyday tourists looking for cheap thrills and even cheaper food: it was a complete mismatch. "We got killed," says Peng. "I had to sell it."
The experience offered an important lesson when trying to decide on the future of the New Majestic Hotel. Singapore's hotel scene has come a long way in the 11 years since the hotel first opened its doors, and while it has retained an unmistakable swagger, the New Majestic was facing fierce competition from newcomers.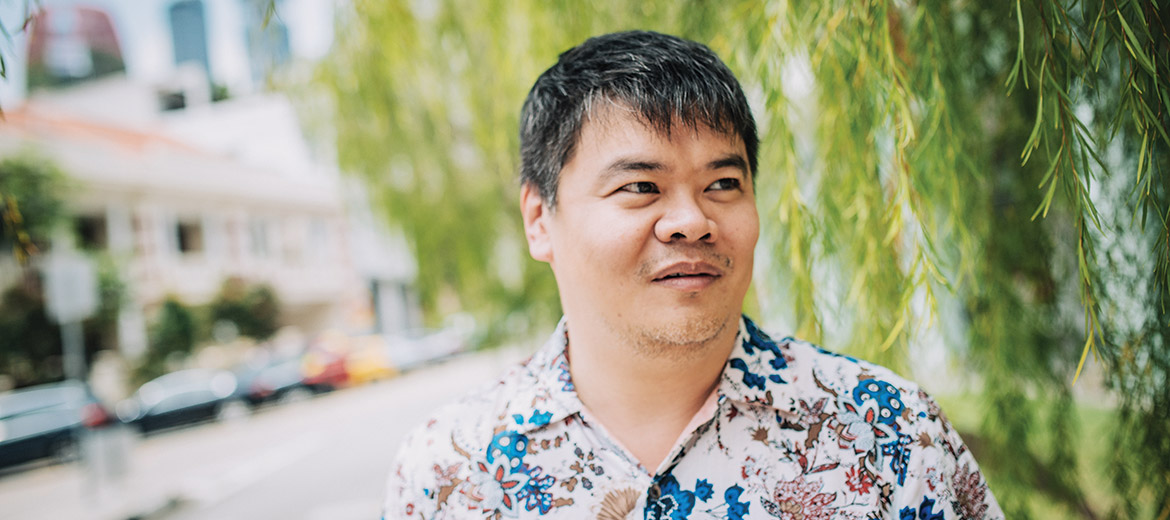 "To maintain this hotel, at the level that we have been in the past, would require a very significant upgrade that would have cost many millions of dollars. So, I looked at it and thought: `Well, is this the best use of a very iconic property?' And I realised that even if we pulled all those things off and became an ultra-luxe boutique hotel again, we would not in any way necessarily be a unique product or so competitive that we would be much more compelling a choice for our customers than any other hotel. So, for me, it was weighing that pressure versus maybe turning it into a different business. And I thought: `I'll make the first move rather than be forced to do so by the competition.'"
Peng leased the building out to a group of individuals who are now in the midst of transforming the hotel into "a community of dreamers, go-getters and do-gooders" called Straits Clan, which will open during the first quarter of 2018.
Despite being awarded scores of accolades and having just finished renovating Sydney's heritage-listed Clare Hotel Pub and the Carlton & United Breweries Administration Building into one 62-room property, known as the Old Clare Hotel, the accidental hotelier does not plan on calling it a day anytime soon.
"I would love to do another really iconic hotel," Peng tells me as we come to the end of our hour-long conversation.
"To cement your legacy?" I ask.
"No, it's nothing to do with legacy. Just because it's such a great experience if you can pull it off," he says.
The way Peng sees it, hotels offer guests a sense of importance that they simply will not find in their everyday lives; a brief escape into a world of grandeur. "Most people only see that in tiny flashes in their lives, right? But it's great because you remember it forever."