With their faces and upper torsos painted in bright colours to resemble the supernatural beings and demons of Balinese imagination, the boys of Tegelalang are difficult to ignore as they partake in Ngerebeg.
And that is exactly the point. Held every six months in the village situated ten kilometres north of Ubud, the ritual sees hundreds of the youngsters parading through the village, screaming at the top of their lungs.
The boys, aged between three and 15, have to be loud, bright and proud: they are trying to attract the attention of local spirits, in order to pacify them.
The tradition has its roots in feudal times, when a local ruler, Dalem Made Tjokorda Ketut Segara, first organised Ngerebeg as a way to protect the village from natural disasters. To do this, the villagers must enlist the assistance of supernatural beings, known as wong samar, which means 'invisible people who reside on the riverbanks'.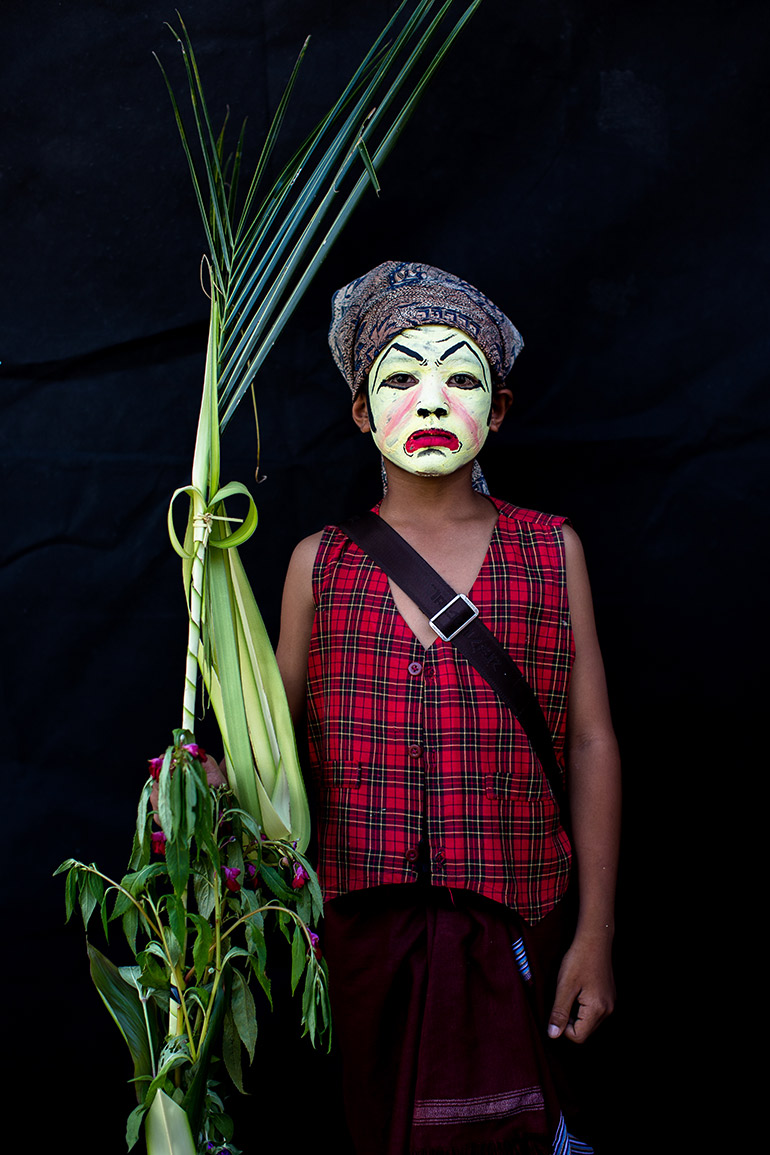 Locals believe that at least 288 different kinds of wong samar live along Tegelalang's river, which is why they always prepare 288 meal offerings at any major religious festival – to placate these otherworldly creatures.
This particular ritual is the pinnacle of a temple festival that begins with boys from several nearby villages, and their families, gathering at Duur Bingin temple for communal prayers. Once the rites come to an end, the parade begins.
Starting around midday, the participants – all of whom are adorned in eye-popping colours or with menacing face paint – march around the village for several hours.
Each young boy brings a bamboo stick or palm branch that is decorated with coconut leaves, which symbolises a weapon and produces noise when shaken, while a beleganjur band pumps out popular Balinese music.
Along the route, thousands of villagers line the road to watch the vibrant procession pass by, supplying drinking water to the participants.
Once it ends, the boys race each other to the village's springs, where they bathe to wash away their body paint, returning to their human selves.