After shooting to fame with the BBC in the 1980s, Ken Hom became one of the world's first celebrity chefs, famous for his intricate knowledge of Asian cuisine and his calm, understated camera presence. Here, Ken talks to Southeast Asia Globe about his favourite Thai dishes and why Cambodian cuisine is like having "a good shag"
By David Herson
Ken Hom was fascinated by food from an early age. Born in Tucson, Arizona, to Taishanese parents, he remembers his mother cooking cheap, traditional Chinese food at home, an experience which spurred Hom into learning the ropes in his uncle's restaurant from the age of 11.
Although Chinese cuisine forms the bedrock of Hom's culinary prowess, he also has a deep passion for Southeast Asian food. It is an interest that has often grown in tandem with global trends, yet his embracing of Thai, Singaporean and Vietnamese cuisine seems a world away from his academic studies back in the early 1980s, when the history of art filled his thoughts. "That would have been an interesting route for me to take," he smiles. "Thankfully, I chose cooking."
Upon moving to the UK, Hom got his break in the TV industry as the host of Ken Hom's Chinese Cookery on the BBC. He was quickly installed as the West's resident expert on Asian cuisine and has never looked back.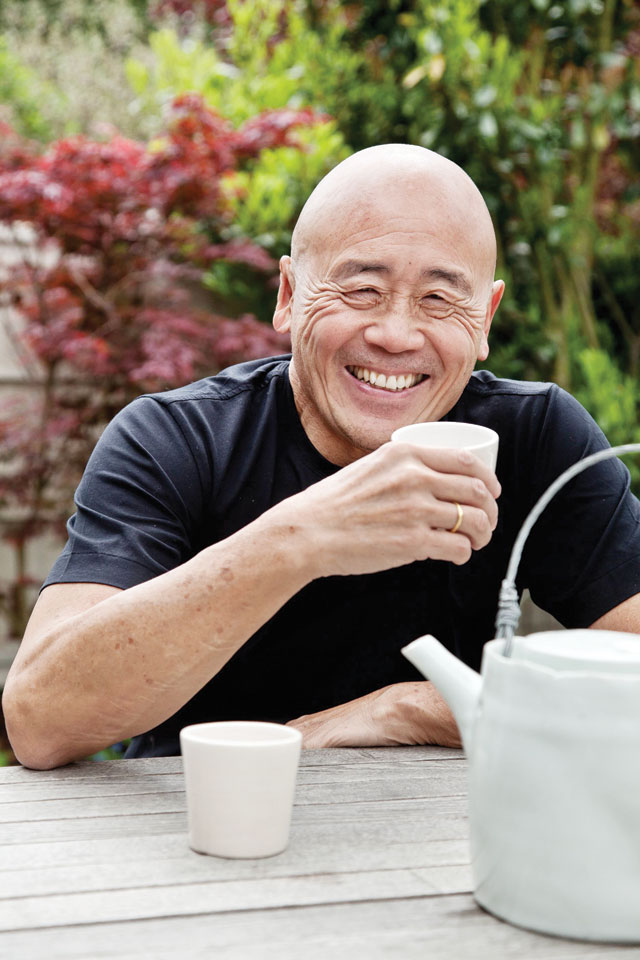 You have a home in Bangkok and spend a lot of time there nowadays. What is your favourite Thai dish and what do you think makes the country's cuisine so special?
There are so many Thai dishes that I love, it's hard to pick out just one and say it's my favourite. I will tell you this though – what I love about Thai dishes is that so much of what the cuisine is involves stir-fry and rice. It doesn't cost very much to make yourself but it's very satisfying. 
The thing that makes Thai food really special is obviously the spices. That is what I love the most. The way they use those spices in their dishes is so delicious, it gives them an edge that other countries do not have. The way the Thais use chillies, the way they use lemongrass, the way they use garlic, the way they use basil, the way they use mint – it's all very herbaceous and really refreshing. It's the kind of food that not only warms your stomach but warms your heart too.
There's also so little wastage in Thai cooking. Sometimes when I have rice left over I will use it again because it's so tasty. I would stir-fry it with garlic, lots of onions, then throw in some chillies and a handful of basil and it's the most outrageous thing I've ever eaten.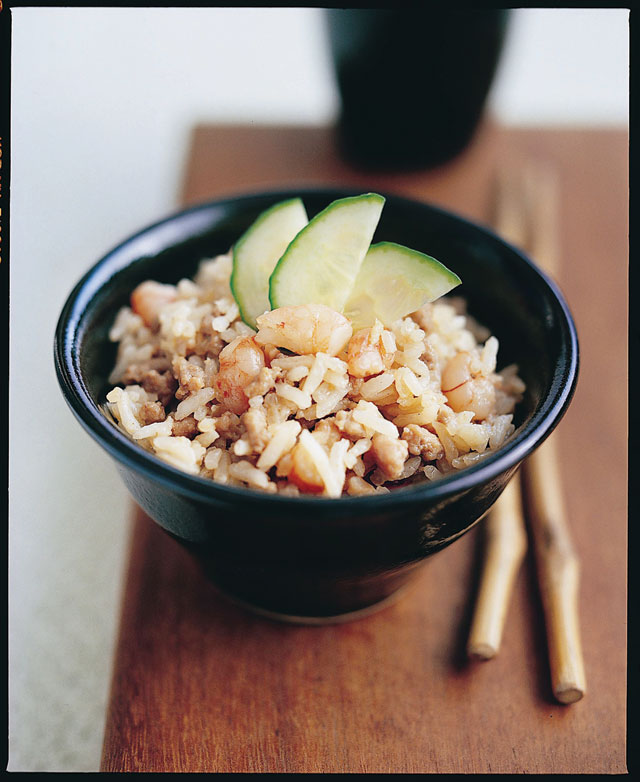 Now that you're an honorary local, what's your favourite restaurant in Thailand?
I have many Thai restaurants that I could call my favourite – even just in Bangkok there are so many fantastic places to eat. But it would be fair to say the restaurants I like in Thailand are not the really famous ones, they are the little funky ones. Right now the one I can think of is called Little Kitchen. It's in the centre of a department store and you can get a dish for about $3 that is so delicious and filling and well cooked. People in the West just can't imagine the cost of it. I prefer those types of little places. In Thailand the food is quite inexpensive but it is so good because they know how to use all the ingredients, and they always cook them in season. 
You have written about Cambodian food on a number of occasions and have an interest in the country's culinary scene. What are your impressions of this emerging cuisine?
I've just discovered Cambodian cuisine this year, which is quite late on in my life now that I'm an old codger at 65. But yes, I went to Siem Reap to visit the temples and to see some friends and, to be honest, I was surprised at how delicious Cambodian cooking can be. If I had to compare it to another cuisine, I'd say it is like Thai cooking, but without the heat. They don't use as many spices; they don't put in as many chillies and things like that. But it is incredibly aromatic. It is wonderful food. 
When you eat those types of hot flavours, those that are sweet, that are sour, that are salty – when you eat those in your mouth all at once it is unbelievable. It is like a good shag. And you can quote me on that.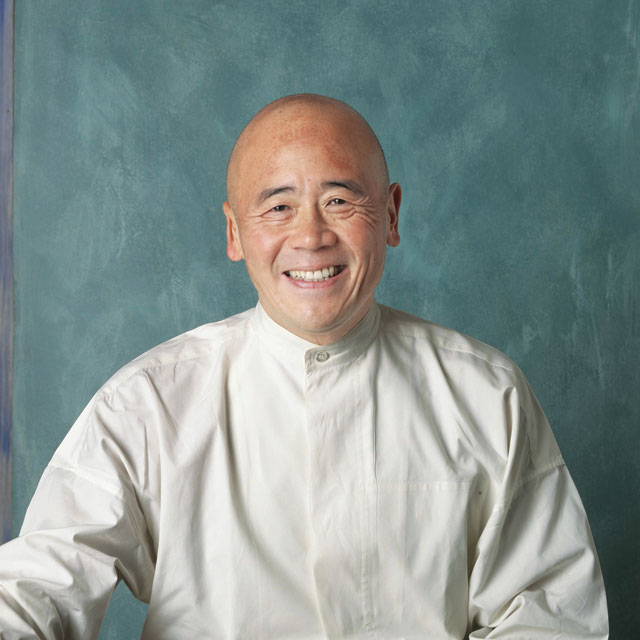 What do you think is Southeast Asia's 'great undiscovered dish'? 
I am not sure about a 'great undiscovered dish' as there are lots of chefs in Southeast Asia who can make very unique dishes. But I can tell you one that I like to make. One of my favourite dishes is one that my mum made me when I was younger. Because we were poor we could not have a lot of Asian sausage. But when she did use sausage she would cook the rice, then steam the sausage with the rice and then she would top it off with a fried egg on top and drizzle it all in oyster sauce. And that is true comfort food. I would recommend anybody to give that a try.
Why do you think that Thai is the most popular Southeast Asian cuisine in Western countries? What makes it stand out to Westerners over Vietnamese, Malaysian or Singaporean?
I think the simplicity of Thai food is one thing. It is very easy to stir-fry food, cook rice, and it is very quick and simple to make. The UK is a very multicultural country, as is France and many other Western countries. When many people come to a country, with it comes their food, and I've seen so many changes [in the West] over the past 40 years – it used to be so different. The quality of ingredients and the food you can get are really amazing, and Thai food has proven to be better than most at being exported to Western countries.
If you had to choose, what is your all-time favourite cuisine?
As it was my childhood cuisine, it definitely has to be Chinese, because that is the way I grew up. I always end up going back to it because it is comforting and reassuring. It reminds me of being young and it makes me happy.
Keep reading:
"Eat street" – The street food of Southeast Asia is one of the region's biggest attractions. Now, the discerning foodies of the West are beginning to fall under its delicious spell