Keithen Carter has worked with artists as diverse as soul music's Curtis Mayfield, jazz virtuoso Stanley Clarke and pop diva Madonna. Now he's bringing his musical expertise to Kuala Lumpur's newest nightspot

Grammy Award-winning Keithen Carter is a performer and music director for Le Noir, the latest addition to Kuala Lumpur's club scene
How would you describe yourself and what you do?
I'm an artist from Chicago who has been producing music since the early 1960s. A painter, actor, singer as well as a lyricist.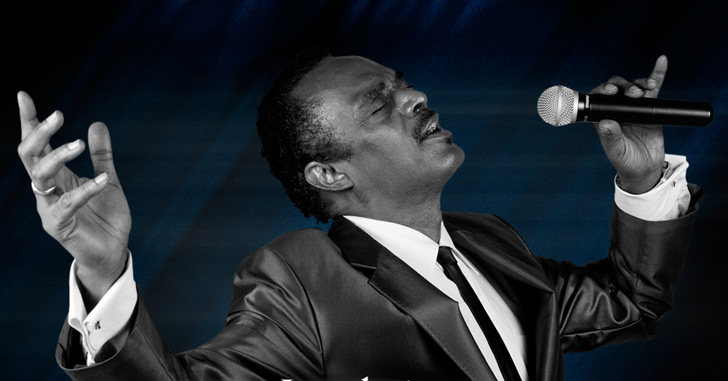 Can you tell us about your background? Were you from a musical family?
My parents died in a car crash when I was at the age of two. I was told they were both artists, my mum was an opera singer and my dad was a painter as well as a student of medicine. After the unfortunate incident, I was raised by my grandmother, a hard-working god-fearing woman from the ghettos of Chicago.
You studied at the Art Institute of Chicago. Can you tell us about your studies?
I studied painting, sculpture, theatre and dance. What I studied then did not inform what I do now. Life has a way of evolving; we reinvent ourselves, we grow and we change. Was I a rebel? Oh, I was crazy! A true rebel. It was a time when America was changing – I met Malcolm X as well as Dr. Martin Luther King. I guess you can say I was quite outspoken at the time.
In the 70s and 80s you worked with some legendary artists. Can you tell us about those times?
I started singing commercials for TV and radio for many years. But before that I worked with R&B artists. In fact, I was working with soul singers like Jerry Butler as a writer and back-up singer. I also created records with Curtis Mayfield and composed for artists like Ramsey Lewis and Stanley Clarke, just to name a few.
You've been involved a lot of successful electronic dance music tracks. How did you get involved in the genre?
We would have the early house music DJs playing in my loft. Working in recording studios, I teamed up with [songwriter, keyboard player, producer] Patrick Leonard. The two of us found ourselves in Los Angeles and we were picked up by Quincy Jones Publishers and that was how we met Madonna. Pat became her producer and the rest is history. We later teamed up with Philip Bailey of Earth Wind And Fire and did a gospel project which won a Grammy Award.
Of the musicians you have worked with, who have you learned the most from and what did you learn from them?
The person I've learned the most from would have to be Terry Callier, a great lyricist and friend. A true holy man whose words could touch your soul. In my youth, I was part of a music camp with people like him and Donny Hathaway. Later I found myself as a writer for Philly International Records. None of this would have happened if it wasn't for him.
Tell us about your involvement in Le Noir in Kuala Lumpur.
There's only one name I want to mention: Gary Bowen, the owner of Le Noir, the man with a vision. I've worked for eight years with London labels Bucks Music Phonetic Records and Mustard Music, creating a number of dance music hits in the UK and Ibiza. To make long story short, I broke my leg in Prague and wanted to go back to the States. The labels' two CEOs talked me into coming to Thailand to recover and that was the best thing that ever happened to me. They placed me in Gary's care and over a year we wrote great music. I left working in some of the best clubs in Bangkok to work with him again.