With no end in sight to the growing popularity of living all-natural lifestyles, Indonesian establishments are cashing in by putting their own spin on the traditional herbal drink jamu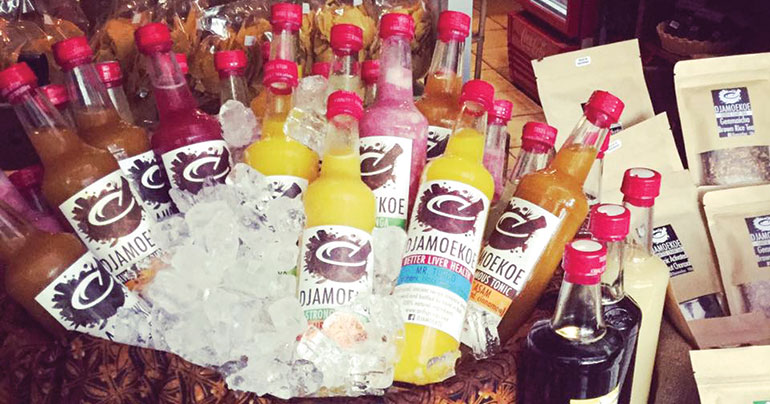 In an age when healthy living is all the rage and smug citizens around the globe are happily clamouring over the benefits of a liquid diet, an age-old Indonesian health tonic is experiencing a surge in popularity among young people eager to jump on the wellness bandwagon.
Jamu is a herbal medicine with a history that reaches back to the eighth century, and was once the exclusive domain of royalty who consumed the drink in the search for beauty and a long life. It's traditionally prepared with all-natural ingredients that embrace the wealth of botanical potential in the archipelago. It starts with a base of ground turmeric with added fruit, roots, herbs, bark, spices and flowers, and takes inspiration from Chinese medicine and Ayurveda, an Indian system of medicine.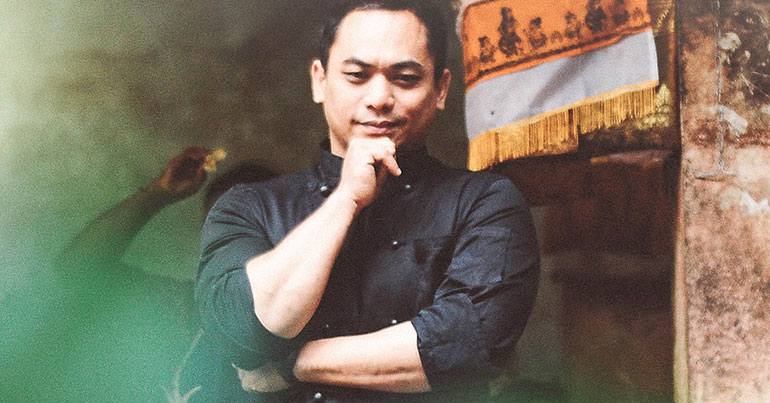 Arif Springs, owner of Bali jamu juice bar Djamoekoe, is one of many chefs and restaurateurs taking jamu off the streets – where it's traditionally sold by the jamu gendong, hawkers carrying large woven baskets on their backs containing a bundle of the liquid goodness – and into trendy new establishments that appeal to young people.
He told Southeast Asia Globe that in his range of jamu drinks he puts together by hand himself, he insists on using only traditional ingredients. The featured concoction on the menu, from Springs' grandmother, combines turmeric, tamarind and cinnamon, and is dubbed 'Java's favourite tonic'. There's also the 'Low-G.I. Energy', a mixture of rice milk, tamarind and galangal – a Javanese spice similar to ginger – that is traditionally enjoyed by rice paddy workers.
[manual_related_posts]
Springs explains that while jamu still suffers from a poor reputation among Indonesian youngsters, borne out of "traumatic" experiences of parents forcing them to ingest the bitter preparation in the name of health, he makes it appealing both to locals and to the Western tourists who frequent the Indonesian island. "They love it. Lots of Westerners love the jamu that I make," he says.
Springs is confident that the forever-growing global wellness trend means jamu will soon reach new corners of the globe: "It's going to be popular. It's going to be the future. I'm sure about that, in the next three years… The natural things, healthy things, since two years ago, are really growing more and more, more and more."