SPONSORED: Opening its doors in the first semester of the 2017/2018 academic year, International School of Ho Chi Minh City's new secondary campus will reaffirm the school's historical commitment to innovation, community and the wellbeing of its students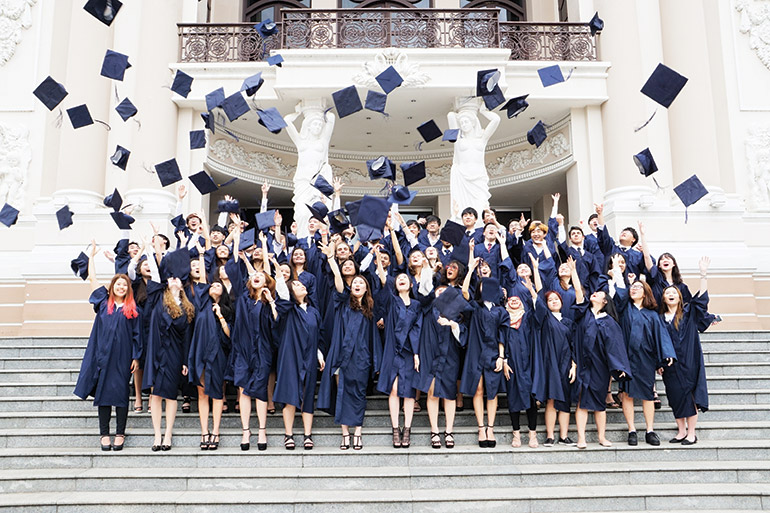 For more than 25 years, International School Ho Chi Minh City (ISHCMC) has empowered its graduates to develop the skills they need not just to excel in their future careers, but to become the thinkers and leaders. Now, as its new secondary campus in the heart of Ho Chi Minh City prepares to open its doors in the first semester of the 2017/2018 academic year, ISHCMC will continue to engage the next generation of leaders and entrepreneurs through a modern institution founded on the principles of innovation and collaboration.
As Ho Chi Minh City's first and most established international school, and its first International Baccalaureate World School, ISHCMC draws upon a rich history of equipping its students with the skills they need not only to flourish at university and beyond, but to leave school as well-rounded members of a community that is ready to adapt to a rapidly changing world. Last year, the ISHCMC graduating class of 2016 broke ISHCMC records with their International Baccalaureate Diploma Programme results.
Through Vietnam's first innovation centre, ISHCMC's students will be able to work directly with the nation's business community to bridge the gap between classroom and boardroom. By bringing real-world business leaders and CEOs right to its students, ISHCMC will ensure that its graduates leave school with a lifelong relationship with some of the corporate sector's leading minds and a deeper understanding of their decision-making processes.
ISHCMC's community café, community garden and adjoining food technology areas encourages its students to embrace their entrepreneurial potential by gaining first-hand experience in creating their own unique recipes and working with a team to manage a small business from garden to table. Students are also encouraged to play a proactive role in their own health with a range of healthy eating choices ranging from a fruit bar to a Friday barbecue. By offering students a range of healthy options from a salad bar to sushi rolls, ISHCMC empowers its students to make good decisions on their wellbeing from an early age.   
The happiness and health of ISHCMC's students is paramount. To that end, ISHCMC's new campus will feature a built-in purified air filtration system in all learning areas to ensure that students can learn in a healthy environment. It is this genuine care for every student's wellbeing and education that is embodied in the school's daily mindfulness sessions. Proven both to have a positive impact on IQ levels and help young minds develop clear and structured ways to approach day-to-day challenges, these daily ten-minute sessions allow students to grow into happy, independent-minded adults.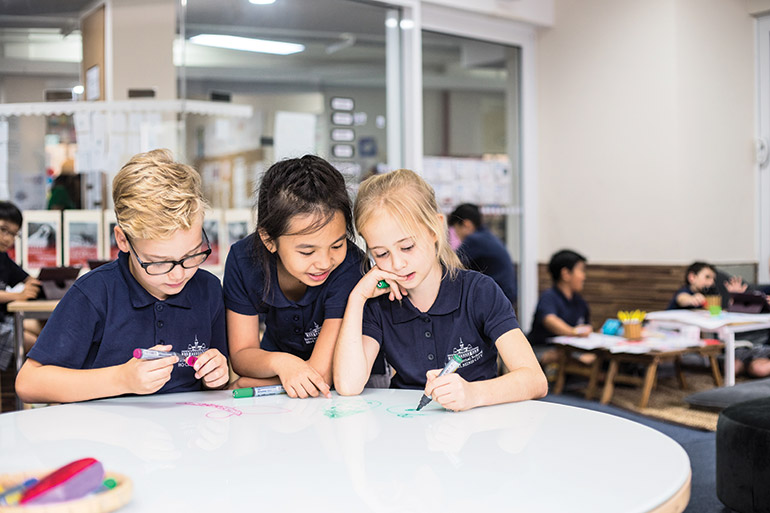 Building on ISHCMC's sterling track record on sporting achievement, the new campus will give students the chance to test their mettle in arenas including a fully-equipped gymnasium, 25m swimming pool, two full-sized basketball courts and a rooftop astro turf pitch.
With a diverse community student body from more than 50 different nationalities, ISHCMC works hard to instill a deep respect for and willingness to learn from other cultures while maintaining a strong community spirit. Parents are encouraged to join in their children's learning through taking part in regular reading sessions with the students. Rooted in Ho Chi Minh City's strong ex-pat community, ISHCMC's welcoming environment gives parents and students alike the privilege to meet and learn from people from all over the world. With extensive background checks and international standard safeguarding policies, ISHCMC also ensures the safety and security of its students.
ISHCMC understands that learning does not just take place in the classroom. With expansive corridors measuring a spacious 40m by 8m, the new campus will feature collaborative learning areas with integrated technology where students can physically map out their projects and work together to share their ideas with their classmates and teachers. Students come together as one to develop innovative ways to solve problems. In this way, the process of learning flows intuitively from the classroom through the hallways down to the community garden where students have the chance to put their textbook understanding of chemistry and biology to practical use.   
A marvel of modern design, ISHCMC's new secondary campus will serve as the physical embodiment of the school's decades-old commitment to the principles of innovation, engagement and empowerment – and continue to provide the high quality of care and education that parents have come to cherish throughout the school's rich history.