The International School of Phnom Penh prepares students for life, not just for tests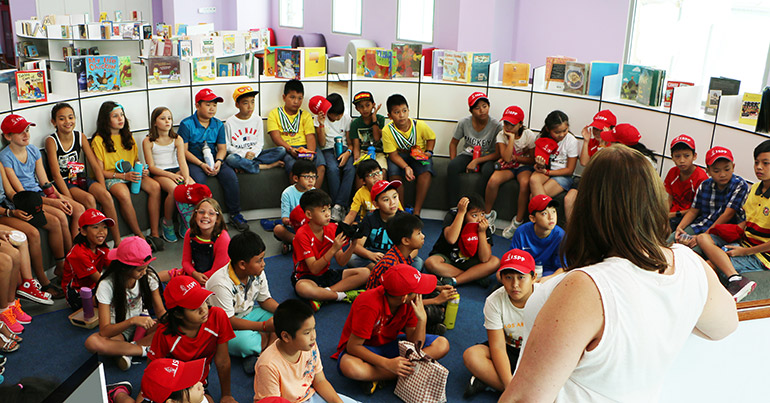 Advertorial
The International School of Phnom Penh (ISPP) was Cambodia's first international school, established in 1989. Since that time, it has expanded to serve more than 870 students representing nearly 50 nationalities and has become a top choice for education in Southeast Asia.
A not-for-profit school, ISPP aligns its mission with that of the respected International Baccalaureate (IB), the educational foundation that provides its challenging, student-focused curriculum. ISPP offers the IB across all grades, helping to develop its students' intellectual, personal, emotional and social skills, preparing them for life in a rapidly globalising world.
ISPP is committed to promoting diversity, and this extends beyond the student body to the faculty, with 24 nationalities represented. Its teachers are trained to deliver the IB programme and have joined the school because of its reputation as an innovative leader in education.
These carefully selected, certified educators continuously strive to help ISPP's students fulfil their academic and personal potential. Year on year, the students rise to the challenge. Whether they are the graduating class or the youngest Early Years learners, students are encouraged and supported as they grow and develop into well-rounded, responsible global citizens.
The Primary Years Programme develops the whole child as an inquirer, in the classroom and beyond. It prepares young students to become caring, lifelong learners and active participants in the world around them. In the Middle Years Programme, students learn to make practical connections between their studies and the real world. Both programmes provide a solid foundation for the rigorous, two-year Diploma Programme.
Since it was introduced, ISPP's Diploma Programme students have scored above the global average every year. Graduates also benefit from the reputation of the IB – higher education institutions around the world recognise its value and many have specific admissions policies and guidelines for IB students.
In addition to academic studies, the IB's Creativity, Activity and Service programme is an integral part of learning at ISPP. Students engage in theatre, music and visual arts events. The sports programme encourages students to develop a range of physical skills and to lead a balanced lifestyle. All secondary students participate in service projects, which foster a lifelong commitment to the benefits of service and contributing to the wider world.
ISPP provides a comprehensive, balanced and highly regarded education programme to a diverse and dynamic community of students.