Manulife has become a household name in the country's young life insurance sector, offering education and financial protection so that Cambodians can focus on the future and navigate moments of loss without financial burden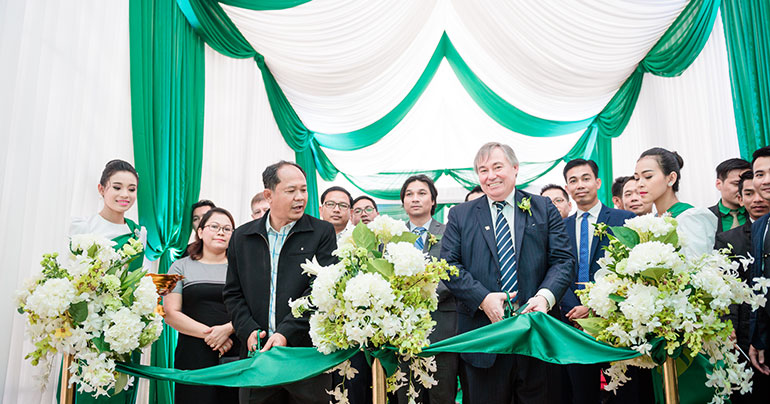 Early last year, Siv Socheat decided to set aside a small portion of her income to pur-chasing life insurance policies from Manu-life Cambodia. The 36-year-old chef from Battambang province wanted to be sure that her family was taken care of by her life and savings insurance plans if anything ever happened to her.
Late last year, Socheat sadly passed away from an unexpected chronic illness. It is in times such as these when customers see the "moment of truth" from their Manulife policy, according to the company's Cambodia CEO Robert Elliott, "because you are buying an intangible product."
"We have a simple claims process, which we explain to customers so that they don't have to worry about being burdened further during their time of grieving. When we get a claim…we aim to pay it out within about seven to eight days. It's an efficient system and it's absolutely vital that we do that," Elliott added. "It's very important to our customers."
Socheat's mother said the Manulife process to claim money from her daughter's insurance plans had made a heartbreaking situation easier to navigate.
"My daughter has passed away, but she has left her love for me by securing my future stability with Manulife," said Keo Kimny.
Manulife had been in business internation-ally since 1887 in Canada and entered Asia a decade later. However, the life insurance sector in Cambodia was non-existent up until six years ago, when Manulife first entered the market.
"Life insurance is a new industry to Cam-bodia, but it's thriving," Manulife Cambodia's Elliott said.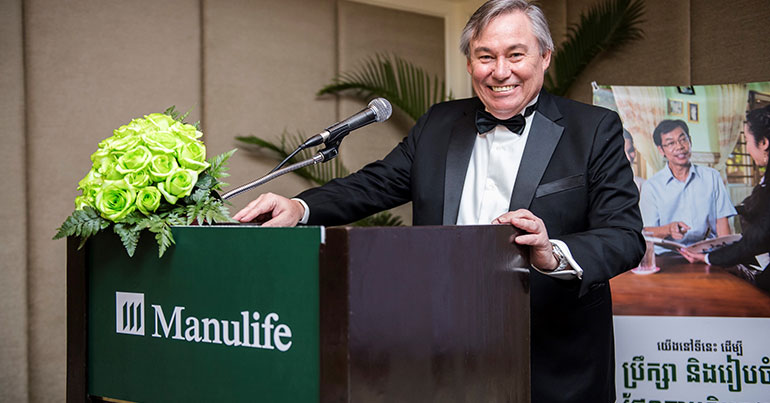 Since 2012, the company has built up over 300 staff, 3,000 local insurance advisers, partnered with five banks in the country and currently insures more than 59,000 Cambodians for a collective $1.2 billion. The company has also invested in educat-ing the population about the benefit of life insurance and financial literacy, hosted free public seminars on long-term financial plan-ning and important health related topics and contributed over 5,000 children's helmets to schools in an effort to cut down on child injuries and fatalities in traffic accidents.
"When we [asked ourselves] 'why are we here,' it was to build a better financial future for Cambodian families," Elliott said. "[Life insurance] gives people financial security and it allows people to plan for long term. It allows people to be able to plan for their retirement and their children's education."
Elliott said he took pride in the passion and skill of his Cambodia team and knew that the group was fulfilling its mission to make a positive impact on local society by educating and insuring them.
Kimny's experience reflected this. She said the company's expertise had been invalua-ble and that her family felt empowered by their understanding of their rights through Manulife insurance policies.
Kimny added that if nothing unfortunate happened by the end of the policy term, she would still receive her benefit with some additional interest.
"I am planning to use Manulife Education Protector for my grandchildren to secure their future education," she said, citing one of Manulife's policies allowing customers to plan for their children's high school or university education. "I told my son that by saving up with Manulife, if one day I have to leave this world, my love for you is still around because your financial future is protected."