The Muslim-majority country has boosted funding for deradicalisation programmes and personnel amid fears of spreading extremism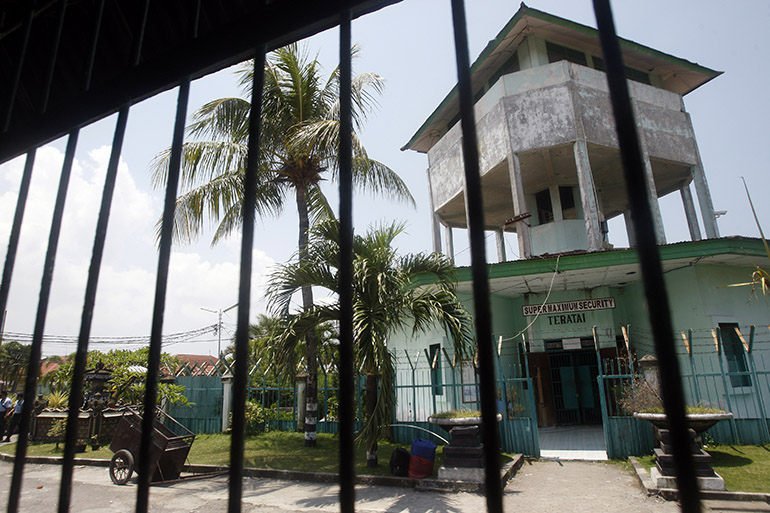 A former Indonesian civil servant and his family are among 18 people being enrolled in a compulsory deradicalisation programme upon being deported to Jakarta this month from Syria, where they are believed to have joined the Islamic State (IS).
Dwi Djoko Wiwoho, who was a top official at an economic zone, took his his wife and three daughters to the Middle East to join IS in 2015, officials say. The four will now be monitored along with 14 others by a deradicalisation task force composed of members of the National Police and the National Counterterrorism Agency (BNPT).
With a Muslim-majority population, Indonesia has been among the most vigilant countries in the region when it comes to countering the spread of terrorism. And despite being hit by repeated terrorist attacks, some claimed by IS, it has remained committed to a policy of deradicalisation with minimum use of mandatory detention.
In January, just weeks after a series of gun battles and bombs rocked the capital in an attack claimed by ISIS, the government announced that it was boosting its budget for such programmes.
The country's focus on rehabilitation, including remissions for good behaviour, have not been without controversy, as illustrated by the case of Sunakim, known by the alias Afif, who has been held up as an example of how terrorists are able to slip through the cracks in the system.
The West Java native served only five years of a seven year sentence for attending a jihadi training camp in Northern Sumatra in 2010. While in prison, Afif allegedly pledged his allegiance to ISIS, refused to be involved in prison-run programs and had obvious anger issues. Less than six months after his release, he was one of the attackers in the deadly assault on Central Jakarta in January 2016.
Indonesia's tactic of engaging with incarcerated extremists has been operating on an ad hoc basis for over a decade. The strategy is a stark contrast to the more violent approach of Philippine President Rodrigo Duterte, who has repeatedly promised to kill and eat the organs of terrorists as armed forces have fought against an IS-aligned group in the country's south.
Indonesian President Joko 'Jokowi' Widodo has continued to tout a softer approach. At the Arab Islamic American Summit in Riyadh in March, he said that military power alone would not defeat terrorism, stressing the importance of soft approaches such as those deployed in Indonesia.
Pandjaitan, one of Widodo's top advisers, has argued engaging with people through the deradicalisation programme makes it more likely that authorities will be able to identify other potential terrorists. He also said the government was working to increase coordination between various agencies, which he told the Jakarta Post was a "massive issue" in the fight against terrorism.